IMG Academy and CoachNow Accelerate Athlete Development and Improve Communication IMG Academy, one of the world's largest and most advanced multi-sport training and educational institutions, will continue to deliver an unparalleled experience to their athletes and coaches with CoachNow. The partnership with CoachNow, a market leader in coaching and communication tech, began in June of 2018. IMG Academy recently renewed its partnership with CoachNow, connecting coaches and athletes and improving reporting, analysis, and the developmental process.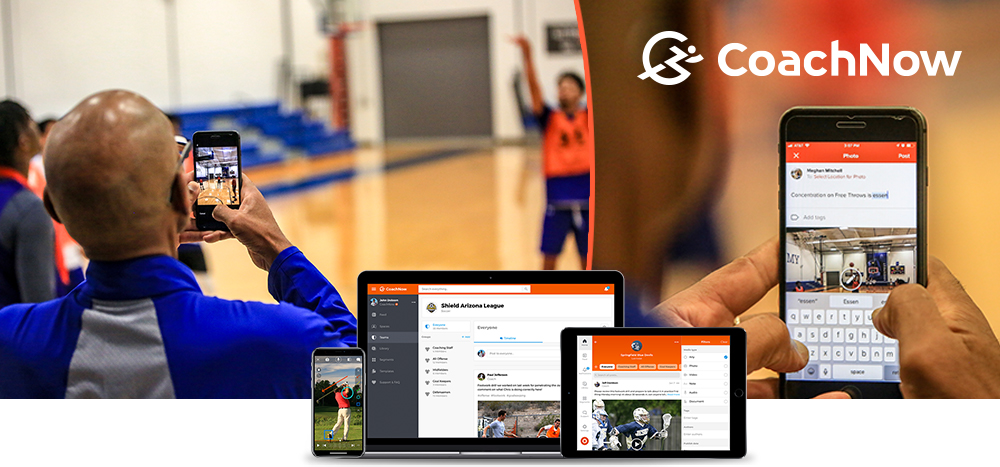 "CoachNow not only helps us train our athletes more effectively but it also dramatically improves our communication with everyone in the athlete's life," said Scott Dean, IMG Academy Vice President and Director of Athletics. "The relationship we have with our athletes and their parents is the thing we care most about, and the CoachNow team has really empowered us to deliver a higher level of service making it a perfect partnership."
Through CoachNow's all in one platform, coaches at IMG Academy stay connected using communication areas called Spaces and Teams that allow for direct 1-1 coaching as well as group coaching. CoachNow's mobile apps allow athletes to effectively have their coaches in their pocket wherever they go, increasing information retention and overall buy-in to the developmental process. 
"Our digital presence with the players and staff throughout the day has taken accountability and communication to the next level within our program," said Dan Simonds, Director of the Baseball Program, whose national varsity team is currently ranked #1 in the country. 
Overall, academy coaches report saving about 10-15 hours per week in post-coaching admin, as reporting, communication, and analysis can be done in real time on the field or in the gym. 
"IMG Academy is truly the pinnacle of multi-sport training, and we couldn't be more excited to continue to help them amplify their impact with their athletes. When you run such an advanced operation as they do, having the right combination of team and tech is crucial for success," said Spencer Dennis, CoachNow's founder. 
For more insight on how IMG uses CoachNow, visit coachnow.io/imga.