IMG Academy Football Celebrates Superbowl Winners IMG Academy's football program strives to prepare student-athletes to reach their full potential and set them up for success beyond the Bradenton campus. With a proven distinction for holistic personal and athletic development, IMG creates college-ready athletes who are able to compete at the highest level and feel confident as they integrate into college academics and athletics.
IMG Academy's football alumni continue to prove their potential and their valuable preparation by joining some of the nation's top universities, being selected in the NFL Draft, and even competing in the most esteemed games, such as the NFL Playoffs and the Super Bowl. This year, Joshua Kaindoh, made IMG history by becoming the first graduate to participate in and win a Super Bowl. According to SBLive, "IMG Academy is tops in the state of any school with the most players in the league with 14."
IMG Academy celebrates the dedication, commitment and competitive performance of all the Ascenders seen across NFL rosters, in addition to Jordan Mailata and Matt Leo, both Philadelphia Eagles who were able to train at IMG Academy through the NFL International Player Pathway program and most notably competed in the 2023 Super Bowl.
Here's the complete list of IMG football alumni who competed in 2022-23 NFL Playoffs and 2023 Superbowl: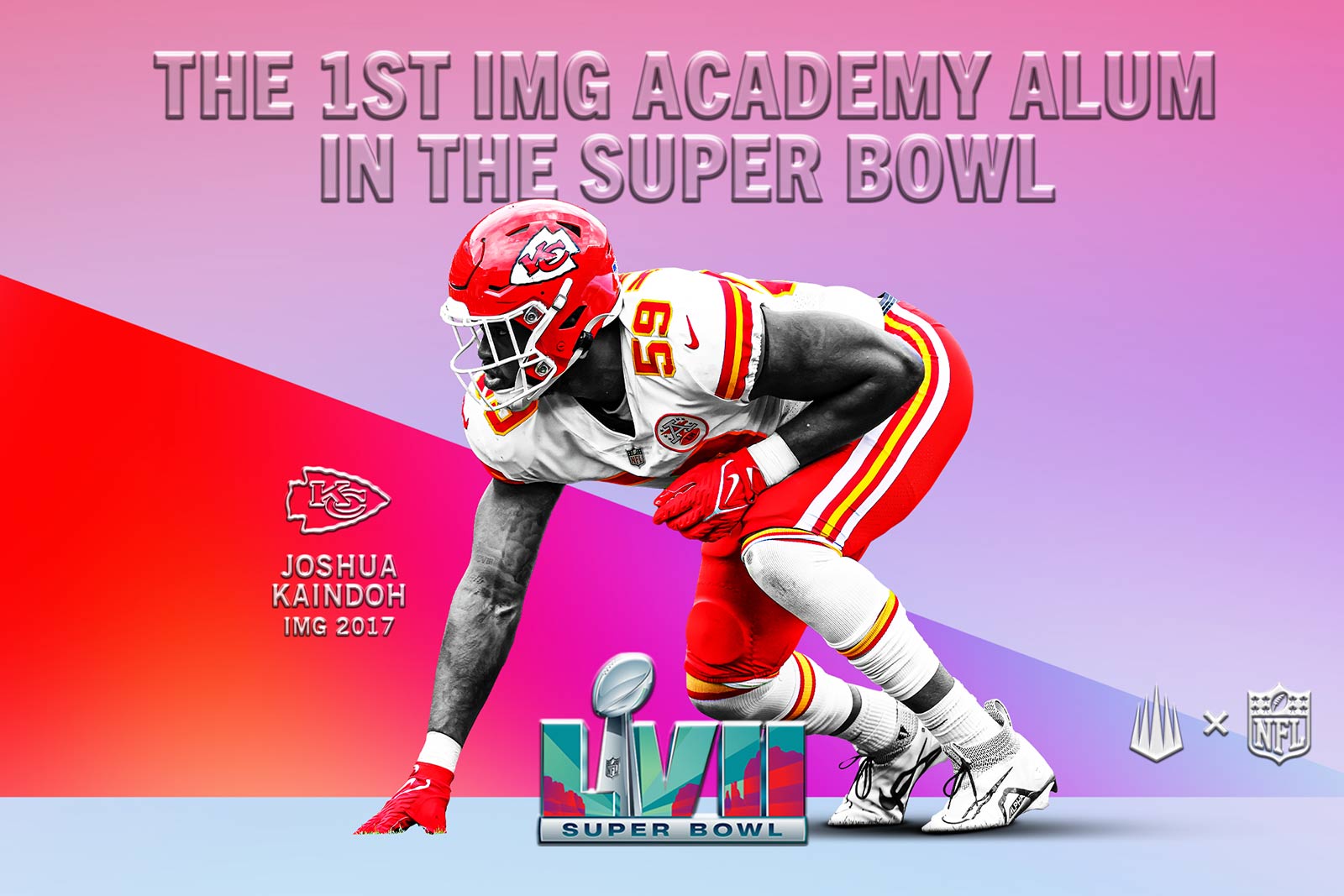 IMG Academy Football Alumni
NFL International Player Pathway Program
Jordan Mailata (Philadelphia Eagles) - Offensive Tackle
Joined the NFL as part of the International Pathway Program in 2018
Selected by the Philadelphia Eagles in the seventh round (233rd overall)
Made history as one of the first Australians ever to play in a Super Bowl
Matt Leo (Philadelphia Eagles) - Defensive End
Played college football at Iowa State (2017-2019)
Joined the NFL as part of the International Pathway Program in 2020
Spent the first two years of his career as a member of Philadelphia's practice squad