IMG Academy Lacrosse Coach to Represent Iroquois National Team IMG Academy Lacrosse Coach Mark Burnam recently earned a title formerly lacking from his extensive yet impressive resume - Iroquois National Team Head Coach for the 2018 FIL Men's Lacrosse World Championship. From July 12th through 21st, Burnam, or "Red," will lead the team he's once been a member of, a team he's held close to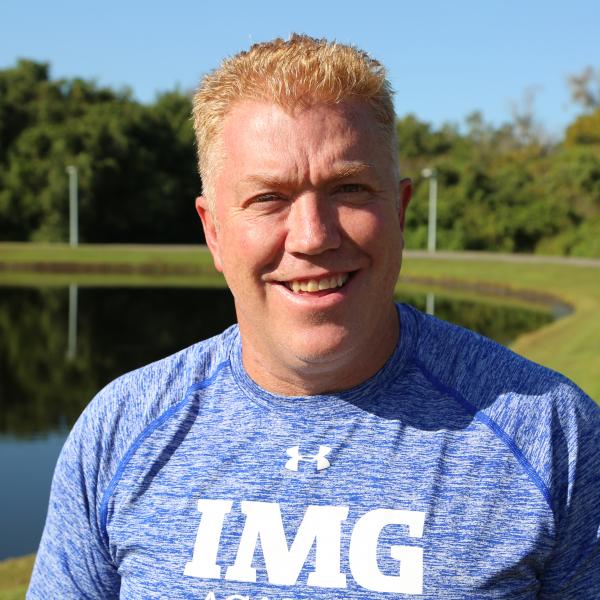 heart since he first held a stick.
"I love the game and am so passionate about it," Red said. "I've been a member of the program and now the head coach of the program, so I've seen so much of the evolution of the Iroquois National Team. I'm so excited to represent the people and our past."
In his third year coaching at IMG Academy, Red works closely with midfielders and with face-offs, but he's had experience at just about every position both in box and field lacrosse. With over 30 years of coaching, 12 years of playing in the National Lacrosse League, four years of college competition, and participation in the sport since before middle and high school, Red knows a few facts about the sport.
But, he doesn't even have to do the talking because his rings, medals, and other accolades speak for themselves. Red's children have even grown to thrive through the sport, with all having competed at the collegiate level. Starting with high school in New York, Red played for Henninger High school in both lacrosse and football and earned a state championship in lacrosse before accepting an offer from Syracuse to continue his role on the field. In his freshman season, Red held a slot on both the football and lacrosse rosters before deciding the time had come to solely put in the work at one sport.
From here, Red cannot even count how many championships he's won on three hands. 17. That's 17 championships, which are inclusive of 11 world championship rings. Red led Syracuse to their first ever national championship title in lacrosse in 1983, and from there, the list goes on.
He's been a member and / or coached at the Buffalo Bandits, the Rochester Knighthawks, and Syracuse Smash of the National Lacrosse League (NLL), Senior A and Senior B teams for the Canadian Lacrosse Association (CLA), and, of course, the Iroquois National Team.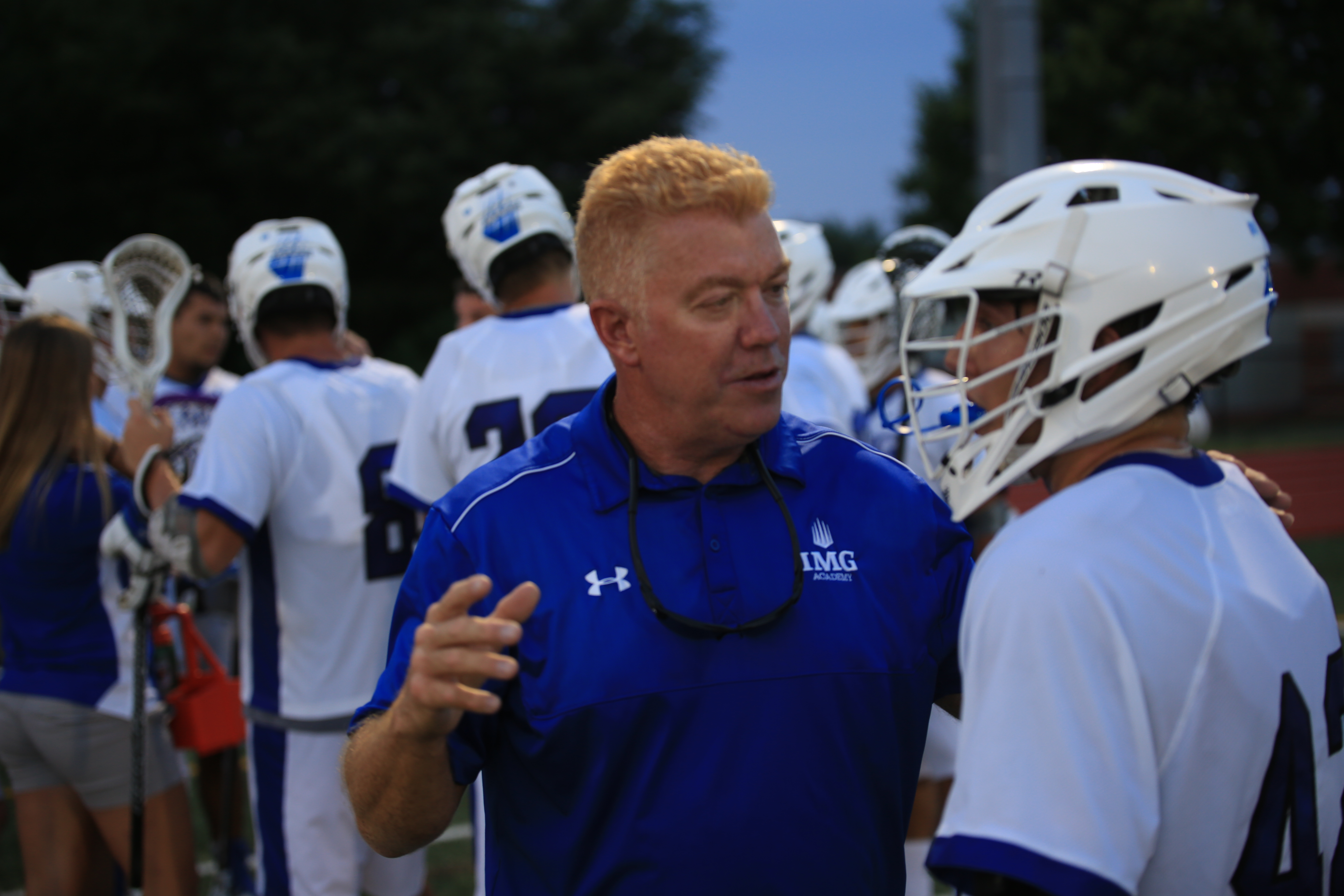 Representing the six nations of the Mohawk, Onondaga, Oneida, Cayuga, Seneca, and the Tuscarora, the Iroquois National Team fields an incredibly elite team, all of the Iroquois descent, like Red, whose family is from the six nations. Red's experience as a player from 1990 to 2006 and his participation in five world games can hardly be matched by any other player. He's also been an assistant coach for the 2010 and 2014 teams. Thus, he readily accepted the head coaching offer and knows "it's a great honor to represent our native culture and our Nation."
The team continues to be narrowed down to the final roster, as Red recently traveled back from Syracuse for a team tryout, where professionals, collegiate players, indoor, and box players have a chance to make their mark. Just over 20 men will compete in Israel in 2018 the tournament that hosts 50 nations from around the globe. With just over nine months left until the tournament, Red looks ahead to his next opportunity to represent lacrosse and the Iroquois National Team.