IMG Academy's Alumni Nolan Smith and DJ Turner Selected in the 2023 NFL Draft IMG Academy's commitment to preparing student-athletes for college and beyond was on full display during the 2023 NFL Draft, as two former IMG alumni, Nolan Smith and DJ Turner, were selected during this past weekend. Nolan Smith, a senior OLB from the University of Georgia, was selected by the Philadelphia Eagles in the first round of the 2023 NFL draft. Smith's journey to the NFL started at IMG Academy, where he played during his high school years and developed a reputation as a top-tier football player, earning him a spot on the University of Georgia's football team.
Nolan Smith: Round 1, Pick 30
During his time at Georgia, Smith continued to excel and became one of the team's top defensive players. He had a breakout season in 2022, recording 7 sacks and 10 tackles for loss, and helped lead the team to the College Football Playoff National Championship. His impressive performance earned him numerous accolades, including being named SEC Freshman of the Year in 2019 and earning Freshman All-American honors.
DJ Turner: Round 2, Pick 29
As the draft continued throughout the weekend, a second Ascender in DJ Turner was selected in the second round as the 60th overall pick by the Cincinnati Bengals. Turner, a senior DB played for IMG Academy during his high school years and went on to play for the University of Pittsburgh.
Turner was named Second-Team All-ACC after recording 1,070 receiving yards and 8 touchdowns during his time at Pittsburgh. His dedication and outstanding performance caught the attention of NFL scouts, leading to his selection by the Bengals.
Since 2018, the first year any IMG football players were eligible for the draft, a total of 16 alumni from IMG Academy have been selected in the NFL Draft. These alumni have gone on to become professional stars, and each of them experienced pivotal moments on our campus that helped shape their careers.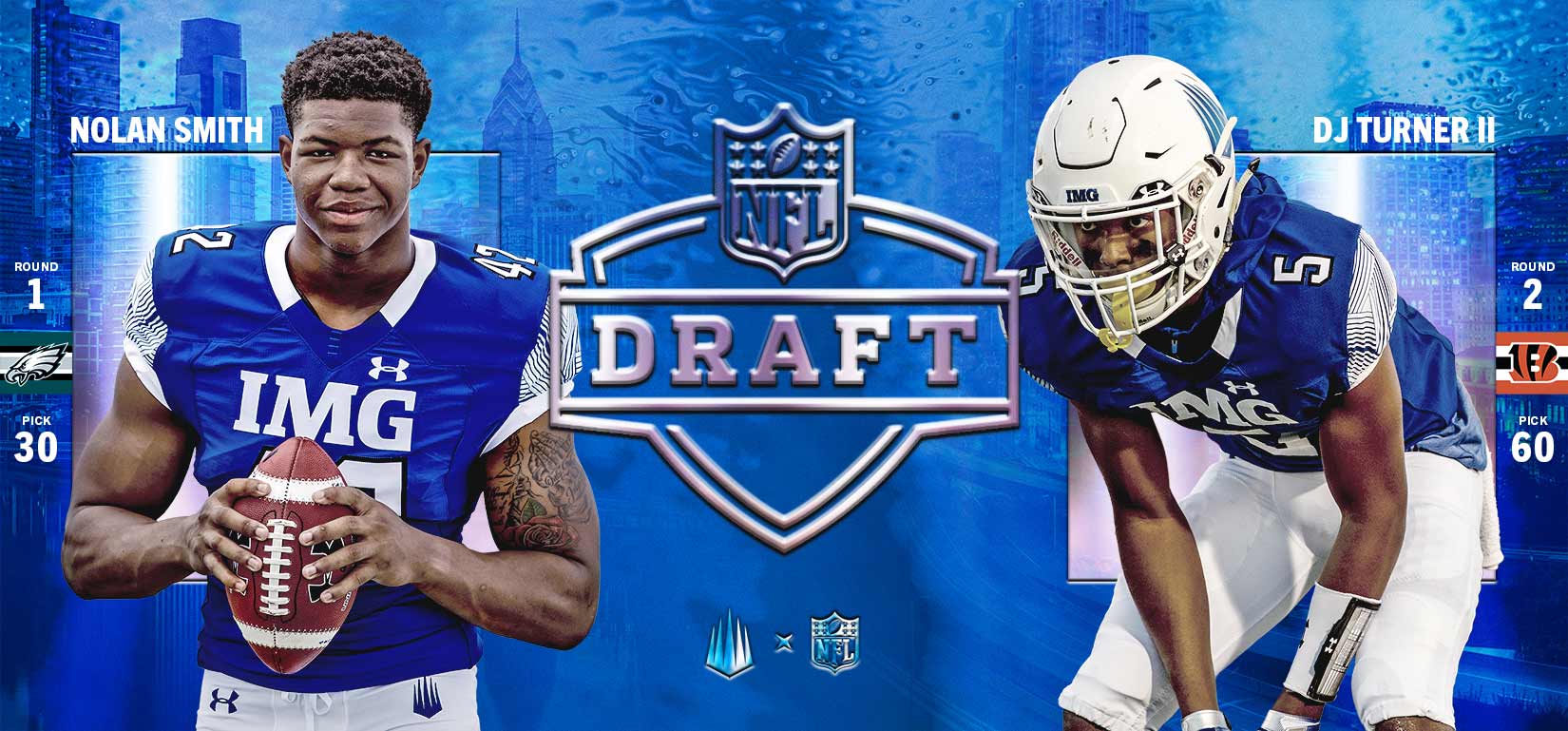 Looking for a complete list of NFL Draft picks? Visit this link.
To learn more about IMG Academy's football program, follow this link.