Manchester United's Marcus Rashford Surprises IMG Academy Soccer Campers As Special Guest Coach BRADENTON, Fla. (June 7, 2023)– IMG Academy youth soccer campers received the surprise of a lifetime when Manchester United F.C. forward Marcus Rashford showed up at their camp as a special guest coach.
Over a two-day period from June 6-7, IMG Academy youth soccer campers had the unrivaled opportunity to learn from and play alongside one of the best players in the world as Rashford took part in drills, training, and instructional gameplay. Rashford, one of the most influential young men across the globe, also hosted a question-and-answer session, a book signing, and participated in photo sessions and meet-and-greets with the soccer campers.
"Sharing my journey and vision for the next generation is at the heart of my mission of who I am, and I was honored to get the opportunity to do that with campers at IMG Academy," said Rashford. "I want to help create an environment for kids today that promotes confidence and shows them they can accomplish things they never thought possible, and through IMG Academy, I was able to give them a head start on how to win their future."
Rashford has enjoyed the most prolific form of his career this season, winning Premier League Player of The Month three times and recently being included in the Premier League Team of the Season. He was also part of England's 2022 FIFA World Cup squad in Qatar where he scored three goals in five matches, showcasing the best minutes per goal ratio by any player at the tournament. Rashford's impact has been equally remarkable off the pitch through his efforts to improve youth literacy and end child food poverty through several campaigns, for which he received an honorary doctorate from the University of Manchester and was appointed Member of the Order of the British Empire for his charity work.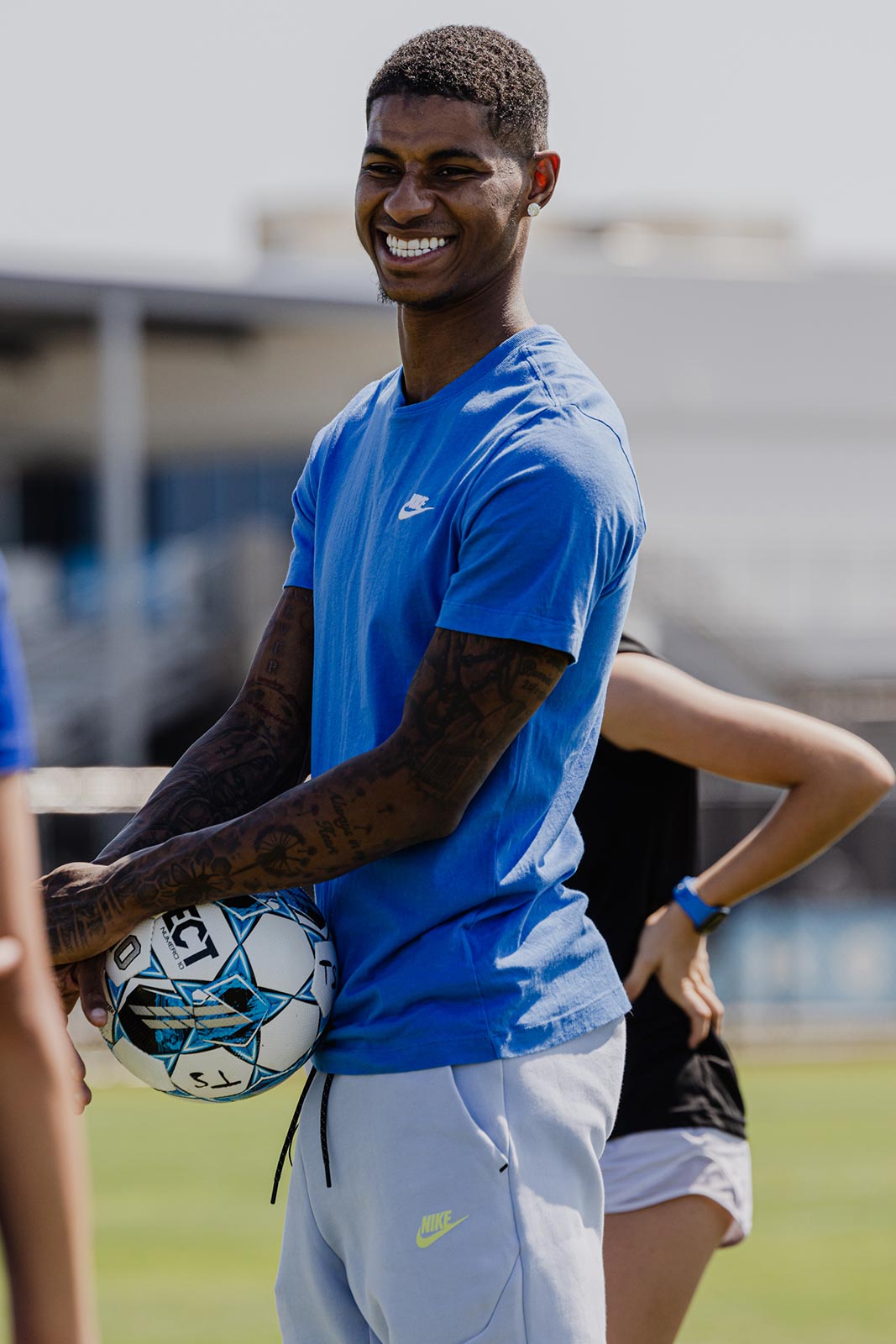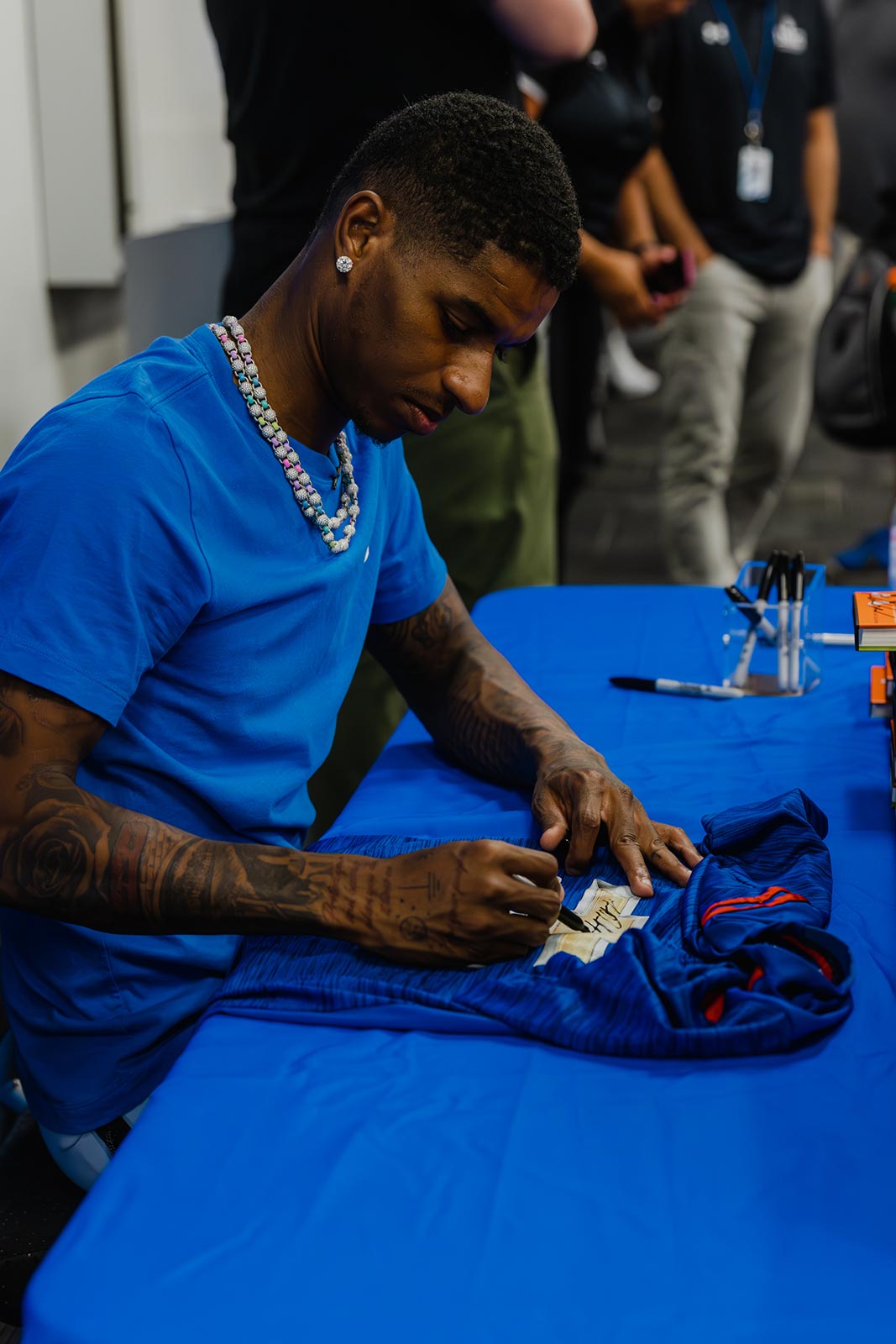 Rashford's appearance at IMG Academy's youth camp in Bradenton, Florida this week comes ahead of the United States hosting the 2026 FIFA World Cup alongside Canada and Mexico; a tournament Rashford hopes to play a major part in for the England national team.
IMG Academy's developmental soccer camps offer the ideal opportunity for all skill levels ages 10-18 to receive advanced technical and tactical instruction from a wealth of IMG Academy coaches with professional and collegiate experience alike. Rashford appearing as a special guest coach for a youth camp at IMG Academy's 400-acre campus is another example of how IMG Academy is advancing youth sports camps in the industry and providing camp participants an opportunity to shape the future of their young careers.
About IMG Academy
IMG Academy is the world's leading sports education brand, providing a holistic education model that empowers student-athletes to win their future, preparing them for college and for life. IMG Academy provides growth opportunities for all student-athletes through an innovative suite of on-campus and online experiences:
Boarding school and camps, via a state-of-the-art campus in Bradenton, Fla.
Online coaching via the IMG Academy+ brand, with a focus on personal development through the lens of sport and performance
Online college recruiting, via the NCSA brand, providing content, tools, coaching and access to a network of 40,000 college coaches
To learn more about IMG Academy and its on-campus and online experiences, visit www.imgacademy.com.