Xenith x IMG Football | Equipped for Success There's no substitute for high-quality protective football gear. IMG Academy football program student-athletes need to remain focused on developing for the game ahead and ultimately for the next level. They can't be concerned about their equipment, so that's where Xenith comes in.
When it comes to helmets, shoulder pads, and overall protection on the field, Xenith, IMG Academy's Official Equipment Provider, has done the research so that on game day, our student-athletes and coaches trust that they're sporting the best products in the industry.
Xenith goes above and beyond when it comes to testing. In fact, Xenith has even taken some of their product testing inside the gates of IMG's campus in Bradenton, FL. Through post-season feedback groups, fit testing, and product iteration, Xenith is working closely with the best high school program in the country to optimize existing products and to test and verify prototypes.
Most recently, Xenith developed the Velocity 2 shoulder pad, an enhanced version of their top-rated Velocity 1 model. Much like IMG Academy student-athletes, Xenith was not complacent with success and sought out ways to improve. They took their top-rated shoulder pad and made them even better by lowering the weight and making it easier to move in.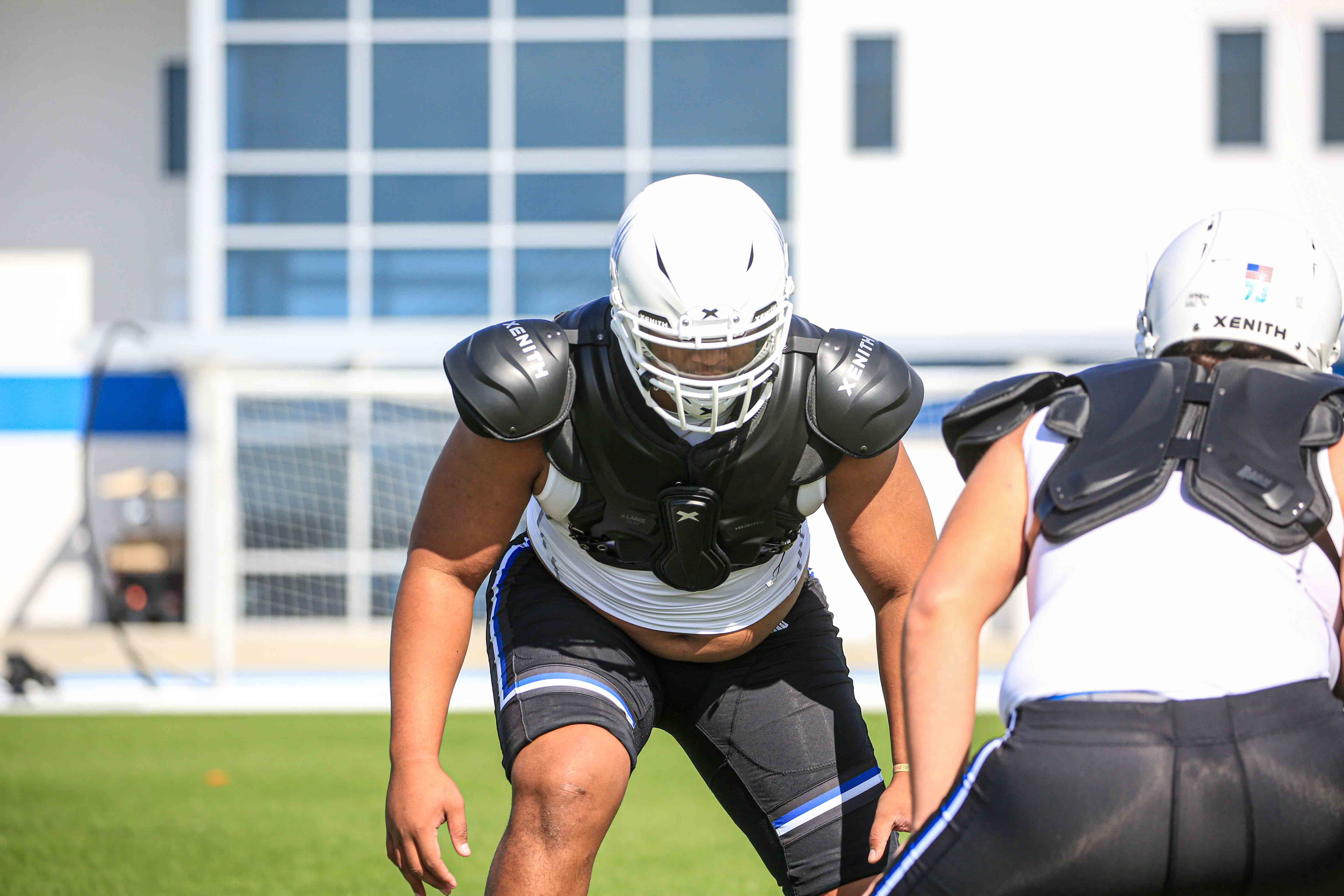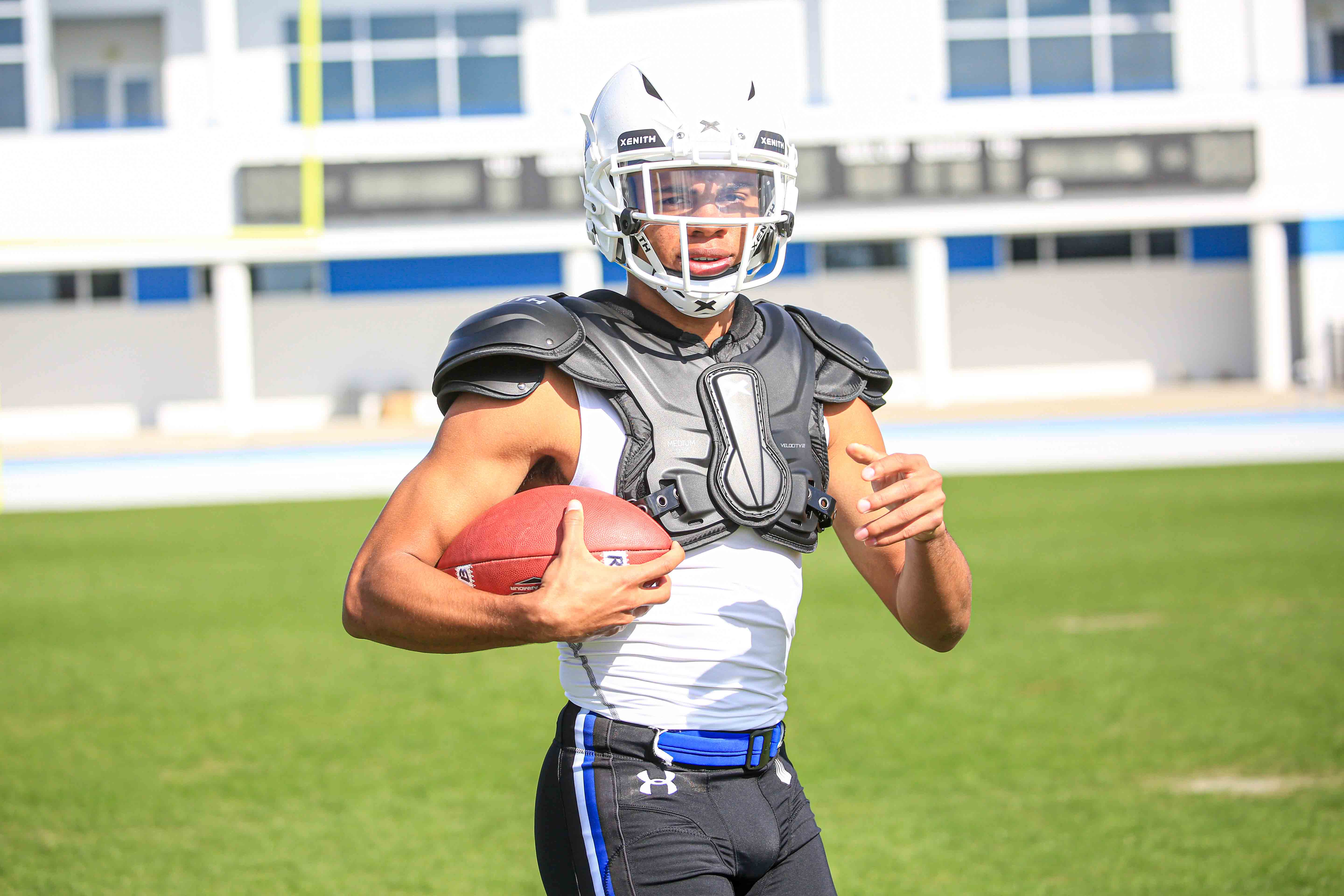 From being the lightest shoulder pad in football to having unmatched range of motion, the Velocity 2 is tackling some of football shoulder pad's most common complaints. These pads are incredibly versatile and were built to fit everyone on the team, making them the go-to for IMG Academy's program.
Xenith has been great for us. The state-of-the-art helmets and shoulder pads was a major contributor to our program's success. The equipment allowed our players to play at a high level. The safety and comfort the equipment provided was top notch."

- Bobby Acosta, IMG Academy National Football Team Head Coach
Like the Shadow XR helmets that were already hanging in IMG's locker room this season, Xenith's Velocity 2 pads were developed with an athlete-centric approach, a crucial component of all Xenith product development. Interested in seeing just what that product testing looked like? Check out this video to see just what goes into the testing phases.
If you're looking to determine which shoulder pads may be right for you or your team, Xenith created this recommendation tool so that you can identify your needs and learn more about the items that may best suit your goals. Check it out here.