Youth Girls Basketball Camp
Camp specialists are standing by to help you find the right camp
Next-Level Basketball Training
IMG Academy girls basketball camps are led by coaches who have succeeded at the college and professional levels, understand what makes the women's game unique, and know how to train youth, female athletes.
Our customizable girls basketball camps allow you to experience technical instruction, rigorous drill sequences and guided game-situational play. Youth campers between the ages of 10-18 can expect to take their game to the next level!
Coach Spotlight
Shell Dailey - Head Coach
Shell Dailey, Head Coach and Director of the Women's Basketball Program, is a former WNBA (San Antonio Silver Stars) and Division 1 (Florida, Texas A&M, South Carolina and Texas Christian) coach. Dailey has coached and developed more than 50 WNBA players, in addition to 20+ USA Basketball and Olympic players.
Training for Every Skill
Technical
Ball-handling, shooting form, rebounding, footwork, and finishing skills
Game Situations
Floor spacing, movement off of a screen, 1-on-1 attacking, defense, and ball penetration
Physical
Increase speed/agility, build explosive power, increase endurance, and aerobic capacity and reduce chance of injury
Advanced Techniques
Reading a defense, managing fast break situations, post moves (high and low post), running a team as a point guard, creating your shot, and help defense
Mental
Learn mental toughness and discipline; build player confidence, superior focus, game preparation, and improved attitude
STEP 1: SELECT A TRAINING PROGRAM
Step 2: Select a program type
CORE
ages 10-18
Foundation of all training programs
Cutting-edge Training
BREAKTHROUGH
ages 10-18
Individualized Sport Training
Personalized Coaching & Instruction
Step 3: Select training concentrations
Customize your camp with additional training sessions in the areas you want the most improvement
Areas of Focus
Explosive resistance
Jumping and plyometrics
Efficient power development
Correct motor patterns
Areas of Focus
Linear acceleration
Maximum velocity
Lateral movement
Multi-directional movement and agility
Areas of Focus
Concentration
Control
Confidence
Composure
Consistency
Decision making
Preparation
Areas of Focus
The performance plate
Pre-competition fueling
Recovery
Fueling timelines
Hydration
Areas of Focus
Team building
Verbal and non-verbal communication
Identity
Developing relationships
Inspiring and empowering yourself and others
College Testing Prep
Semi-private and individualized classes with our test prep experts helps students prepare for their SAT or ACT college entrance exams. Instructors use official testing materials and offer techniques to help take the exams with confidence.
ESL
AGES 8-18
English Language Learning
As an official TOEFL test site, we understand the hard work and dedication needed to pass it. Athletes can prepare for TOEFL testing at IMG Academy with 5 hours of English classes/TOEFL prep classes during each week of camp.
Pro Tip
You can change your concentration weekly when you book a camp for multiple weeks.
What Our Campers Say
I just wanted to thank you again for a truly memorable experience for my daughter. The combination of the (a) on-court experience that she gained through her training with the basketball coaches and (b) off-court insight that she gained from her lessons with the leadership/vision/nutrition coaches have inspired her beyond my wildest expectations. It was a life-changing experience for her. She left the camp with an even greater love of the sport, and a greater understanding of recognizing one's potential and the commitment that is required to achieve that potential
Basketball Technology & Facilities
Campers Train Here
Four basketball courts with 24 baskets with video analysis capabilities during practices and games
Performance & Sports Science Center
Mind Gym for mental conditioning sessions and vision training

Fit Lights, DynaBoard, and cognitive perceptive technology

Strength and conditioning equipment
Classrooms for nutrition and leadership training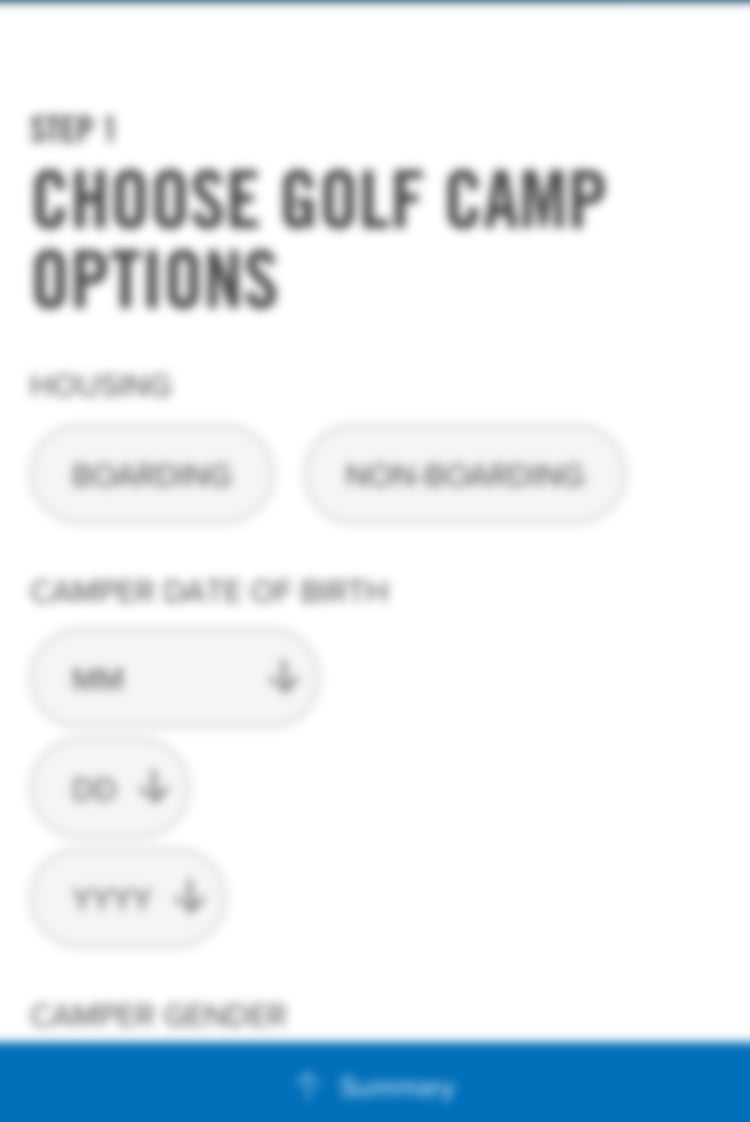 FAQ
Girls Basketball Camps
Contact a Camp Advisor