download our admissions guide
Meet the New Director: Tom Marechek
IMG Academy announced the addition of National Lacrosse League and US National Lacrosse hall of famer Tom Marechek as Director of Lacrosse. In his role, Marechek will oversee all aspects of the IMG Academy lacrosse program for boarding school, camps, professional player training and events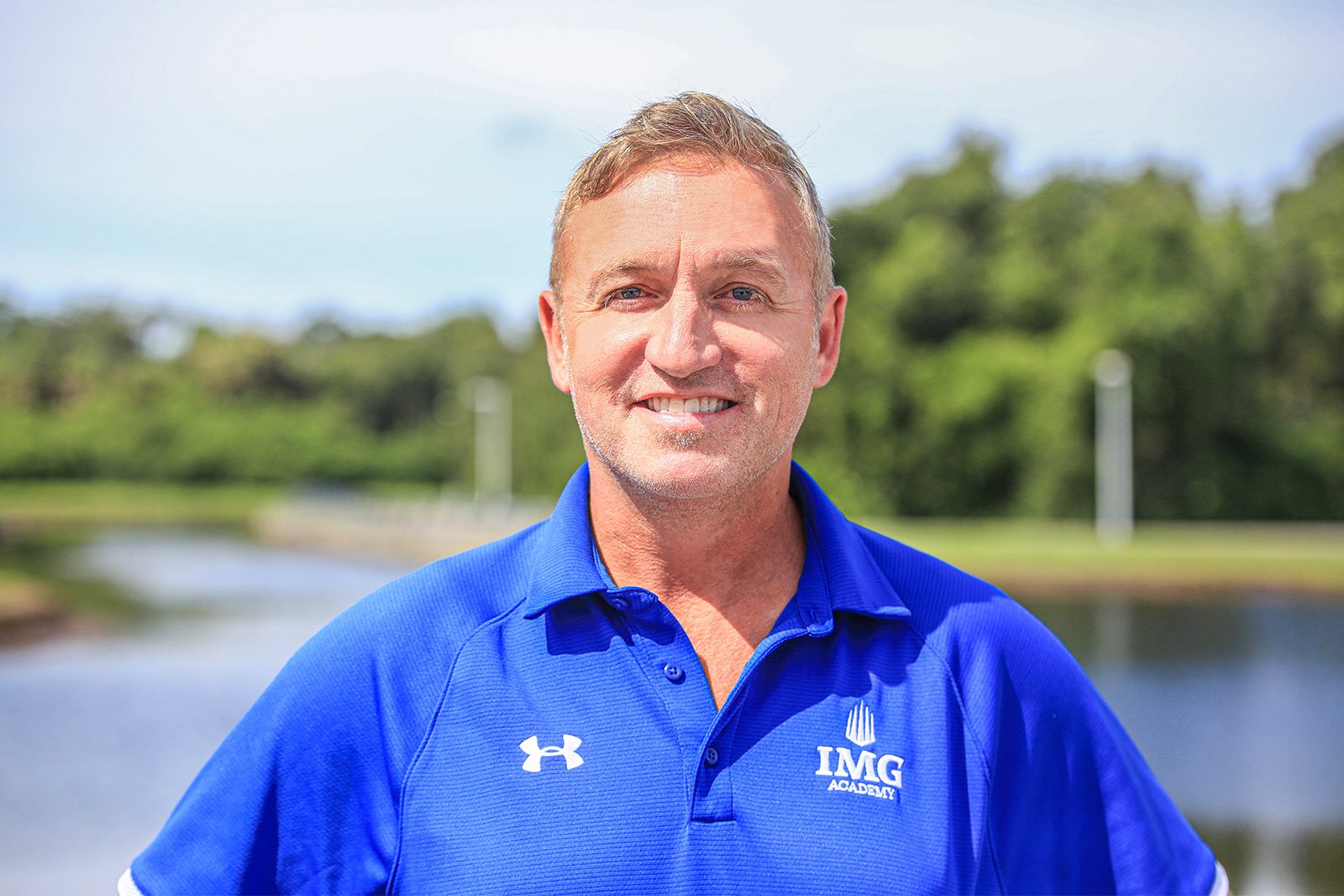 Coach Spotlight
Tom Marechek - Director
Tom was a four time NCAA All American at Syracuse University. After college, Tom played 12 years for the professional indoor team, the Philadelphia Wings who retired his number in 2006. He was inducted into the National Lacrosse League Hall of Fame in 2007, US National Lacrosse Hall of Fame in 2008 and the Canadian Lacrosse Hall of Fame in 2012.
Lacrosse Academy Overview
IMG Academy's lacrosse academy rivals the nation's best schools with its training methodology, the rigor of a nationally-acclaimed schedule, its college placement and planning process, and the accolades within and arising from the lacrosse program. Our student-athletes graduate with the technical skills, game-level IQ, and the strategic awareness that is so essential to succeeding at the next level. With academics to match the highest level of competition, we ensure ample time both in the classroom and on the field. By training like a collegiate program, IMG Academy's lacrosse academy graduates enter their next arena with qualifications and a foundation built unlike anywhere else.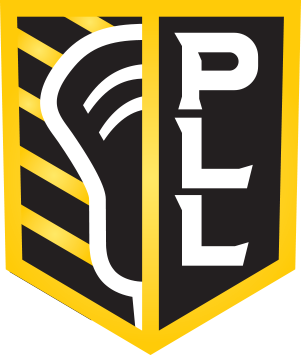 Official Pre-season Training Destination of the Premier Lacrosse League
Program & Alumni Accomplishments
2016, 2018, 2019 Lacrosse program campus Academic Award winners
Top-10 National rankings in 2015, 2016 and 2017
70+ D1 commitments
90% of graduates move on to NCAA programs
16 U.S. Lacrosse All-Americans
4 Under Armour All-Americans
4 Cover story features since 2016 (US Lacrosse & Inside Lacrosse magazines)
Lacrosse Program Structure
IMG Academy incorporates a year-round training regimen upon entry into the lacrosse academy. With elements of box lacrosse woven throughout building a skills-based foundation, these fundamentals enable the athlete to play at a much faster pace when executing various techniques at top speed and in tight quarters. With access to courses such as mental toughness, building men of character, and leadership through Athletic and Personal Development along with an expectation to thrive as an all-around athlete, our lacrosse academy's structure allows for unbounded growth as a student-athlete. Through these intricacies along with coaching from staff who have recruitment experience at the collegiate level, the lacrosse academy propels each individual to train towards their highest potential level of play.
Program Highlights and Sample Schedule
Fall
Team meetings
Conditioning and strength training begin along with player evaluations
Coaches will begin to learn each student-athlete's game and will structure practices to ensure complete on-field development and progression
Fall competition along with 2-3 recruiting showcase events
Compete against local colleges to heighten level of play and obtain feel for the next level
Winter
Spring training begins to prepare for upcoming competition
Conditioning elements and APD components continue to be incorporated into scheduling
Spring
Full schedule of games for the spring season
Trips to schools and tournaments in the northeast to take on the best in the country
Past notable competition has included:

Phillips Exeter (NH), Everest Academy (Canada), Geico National High School Lacrosse Tournament (DC), Atlantic Coast Prospect Games (ACPG), Patriots Cup (Dallas), Valor (Colorado), St. Ignatius (Chicago), and Jacksonville University Moe's South Classic
Athletic and Personal Development Integration (APD)
Training inside the Performance and Sports Science Center includes lacrosse-specific focuses, such as vision, mental toughness, leadership, and speed and agility training along with courses like building men of character. Implementations of these classes throughout the lacrosse academy's school year allow for growth as overall student-athletes. Strength training for lacrosse players proves beneficial while conditioning elements allow for athletes to be explosive, aware, and fully prepared to take on their next opponents.
Technology & Facilities
Two dedicated lacrosse fields (both grass and turf) along with 20+ multi-sport fields
Lacrosse-specific turf field for showcased games
Covered turf facility
Field House with professional locker rooms, lacrosse coaches' offices, and team meeting rooms for practice and game video analysis and review
Performance and Sports Science Center
Mind Gym for mental conditioning sessions and vision training

Fit Lights, dynaBOARD, and cognitive perceptive technology

Yoga studio
Strength and conditioning equipment
Classrooms for nutrition and leadership training
Athletic training facility for recovery and regeneration, including hot and cold tubs
Modern Recovery for All
The TimTam Recovery Center brings modern recovery treatments and tools to student-athletes. TimTam's industry-leading doctors, physios, and coaches developed treatment plans and tools that allow lacrosse players to perform at the highest level.
Lacrosse Academy Photo Gallery
Admissions
All prospective student-athletes must submit a completed application, including academic records and recommendations.
Lacrosse Program Tuition
For academic year 2020-2021, tuition ranges from $62,400 to $82,400 per year depending on age, boarding and grade of student-athlete. Go to our tuition page for the full sport-by-sport cost breakdown.
Lacrosse Camps
A great way to learn more about IMG Academy is to attend a camp and see first-hand how to take your game to the next level.
Notable Lacrosse Program College Commitments
Student-athletes receive individualized roadmaps for reaching their goal of playing their sport at the collegiate level. This work begins when a student enters upper school at grade 9 and above.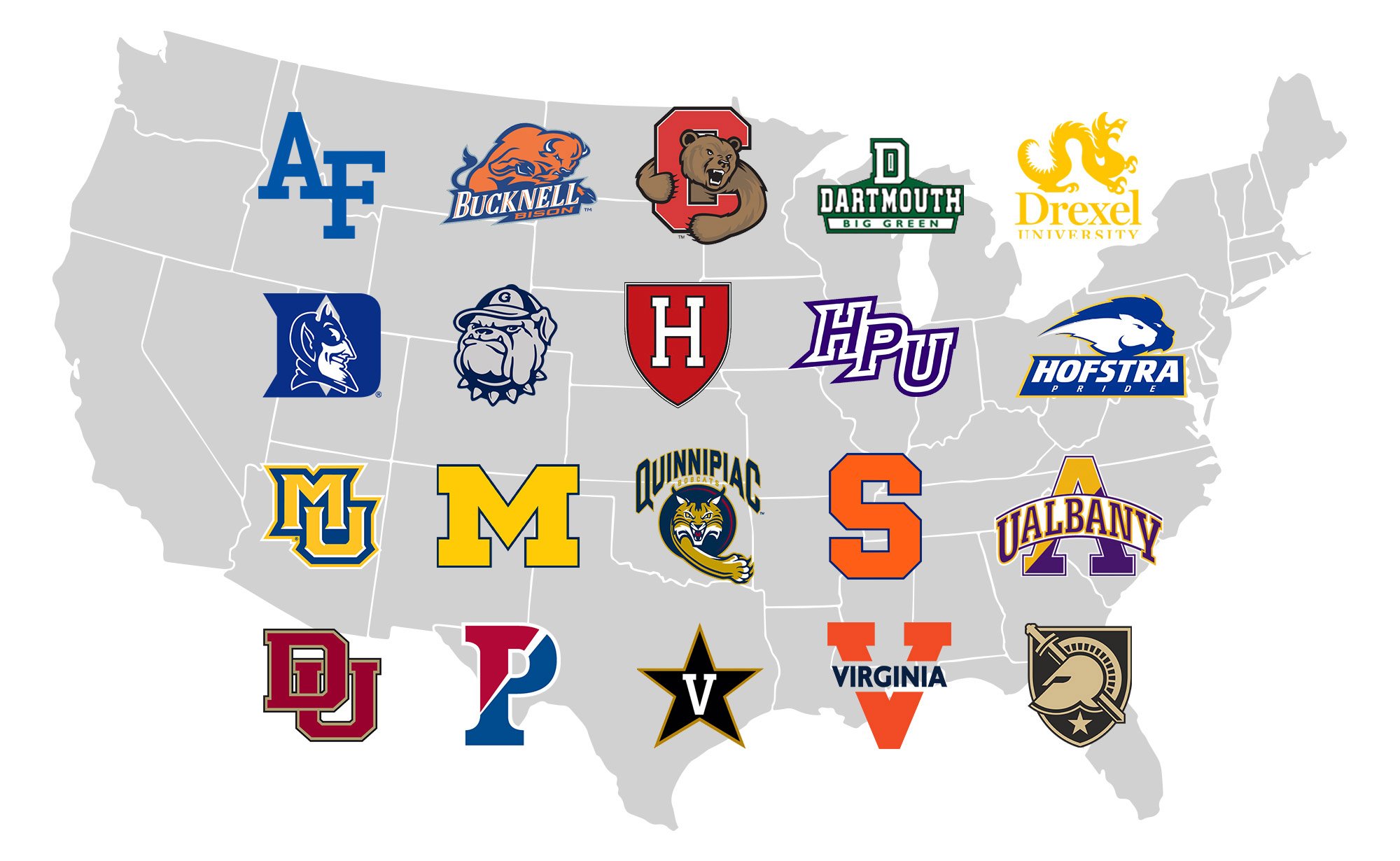 Testimonials

I always thought that once I committed, I would leave IMG to go back home, but after one year, I can't go back – I love this place! It's home now!

- Colin Prince

IMG Academy Alumnus

I feel like IMG has helped me to grow so much as a person, as a student and as a lacrosse player. I think the way that you're surrounded by the best-of-the-best in everything from training, to practices and academics, and that people are here to help you achieve your goals really helps you aspire to the next level.

- Marc Pion

IMG Academy Alumnus

I owe much of my success to the innovative education and training programs at IMG Academy. My three years at IMG contributed significantly to my development as a student, athlete, lacrosse player, and as a person. I felt unbelievably prepared when I walked on campus as a Freshman and earned a starting position on the team.

- Ben French

IMG Academy Alumnus