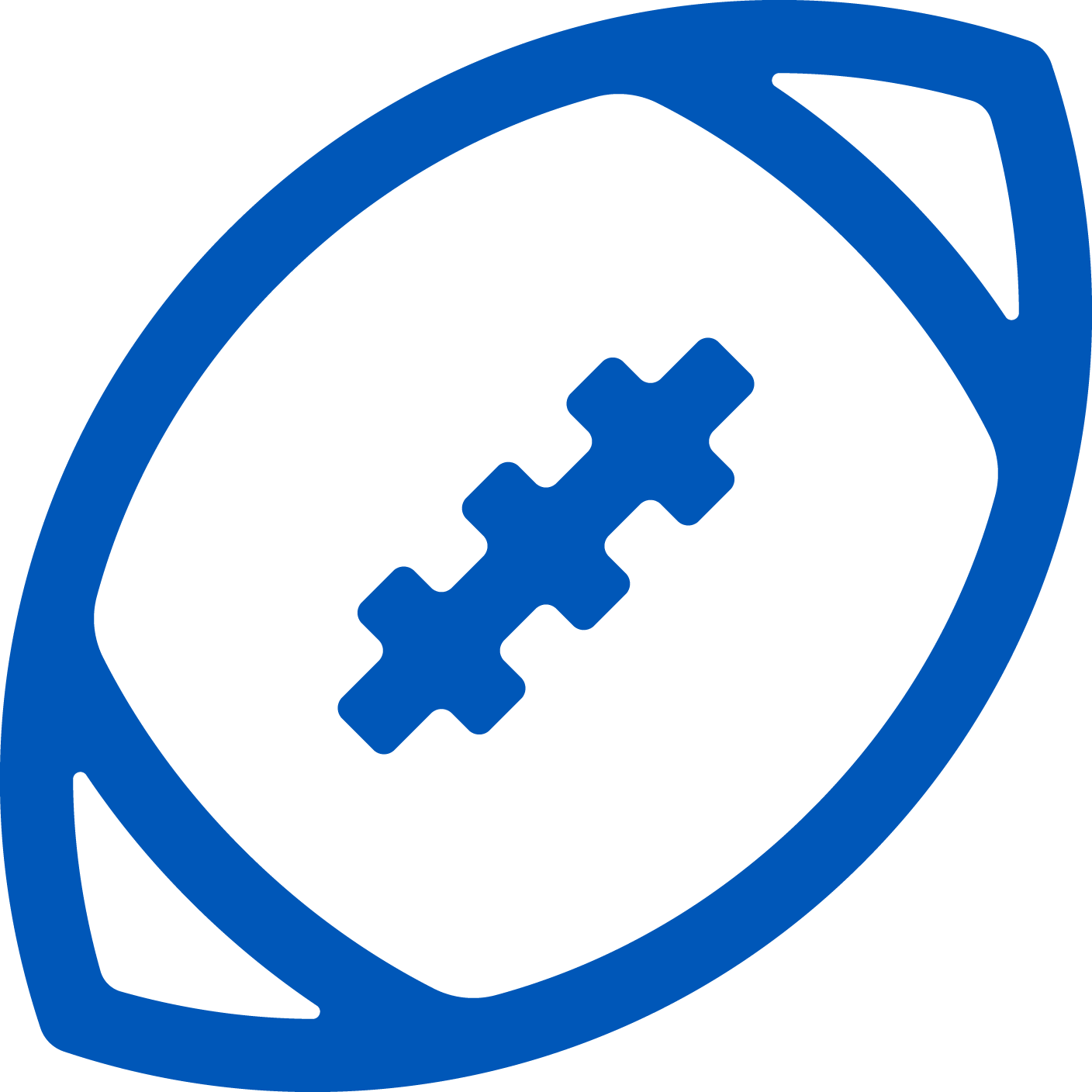 The IMG Academy football program is the nation's best for student-athlete development and college placement. Consistently ranked in the top 10 nationally and placing more than 200 student-athletes in college programs at all levels in the past five years, IMG Academy has a proven reputation for total development and an unmatched environment for college recruitment and preparation to compete at the next level.
IMG Academy football alumni have joined some of the nation's top academic and athletic universities, winning multiple College Football Playoff national championships and being selected in the NFL Draft. Featuring four teams within the program based on age and skill level, dedicated student-athletes of all types have the opportunity to maximize their potential.
Football Program

Overview
Program Structure
IMG Academy football emphasizes overall player growth and development while providing significant opportunities for collegiate exposure throughout the year. Each student-athlete has a support system around them inclusive of a head coach, position coach, strength and conditioning coach, athletic trainers, teachers, college advisors, and more to aid in the developmental process that includes:
An individual football skill developmental plan
A team periodization plan
An individual position periodization plan
An athletic and Academy personal development plan
College-preparatory environment
IMG Academy football is structured like a collegiate program so that student-athletes understand the requirements on and off the field and are prepared for the schedule at the next level. IMG football student-athletes not only train within a schedule that mirrors that of a collegiate program, but they are also expected to maintain similar expectations, such as respect, academic success, responsibility and ownership, mental and physical toughness, and complete personal and athletic development.
Tracking growth & success
Student-athletes will measure their development and success through Key Performance Indicators (KPIs), including:
Position-specific statistics
Game day evaluations
Practice tapes
Strength & conditioning goals
Academic progress
Home Away From Home: Hear directly from our families
Teams
With four teams competing across various levels, IMG Academy football will identify which program is the best fit for prospective student-athletes in grades 6-12 as well as for postgraduate players based on their age, skill level, position, and overall goals.
IMG Academy is a full member of the Florida High School Athletic Association (FHSAA), and the National Team competes as an independent. IMG follows the practice requirements and standards issued by the FHSAA.
NATIONAL
IMG Academy's National Team takes on an incredibly competitive schedule against some of the nation's most elite programs. Players will arrive in July to begin their pre-season training camp, compete in 10+ games in the Fall, train and develop during the Winter off-season, and continue to train in the Spring before the Spring Practice Game. This team is comprised of some of the nation's top collegiate recruits as well as those with aspirations to compete in the NFL.
VARSITY
IMG Academy has two varsity teams (Blue and White) consisting of student-athletes who train with IMG Academy's expert, varsity coaching staff. IMG Varsity White team competes against the top 250 ranked teams by MaxPreps in the state of Florida, while also traveling out of state along with international travel for competition. This team has been ranked as a top 50 team in Florida on MaxPreps as well. IMG Academy Varsity Blue competes against the bottom 250 ranked teams by MaxPreps in the state of Florida. All varsity student-athletes have an opportunity to develop alongside other players of similar skill levels while working towards achieving their peak potential in an unrivaled environment. The total varsity program operates with around 90 to 100 athletes each year. The varsity program places athletes at all levels of college football, over the last 4 years the IMG Varsity Program has placed 87 players in college.
IMG ACADEMY POST-GRADUATE
The IMG Academy Post Graduate program quickly became a national leader in post-graduate football programs. The program began in 2020 with a six-game season and has since grown to a ten-game regular season that includes games against other post-grad teams and collegiate schools with a JV team. In their first season as a member of the National Post Grad Association, they won the 2022 National Post Grad Championship, establishing themselves as one of the country's best programs. With over 70 student-athletes achieving placement or scholarship opportunities in the previous three years, IMG Post Grad has an exceptional track record of assisting student-athletes in developing their abilities to give them the best chance of finding their college home. Post-graduate students who join the program as members of the NPGAA will not endanger their eligibility and will be provided with top-tier facilities to improve both on and off the field before committing to the college of their choice.
Facilities
IMG Academy's football program trains and competes on the following fields and facilities on campus:
State-of-the-art stadium with seating for 5,000 with a new turf field
New dedicated football practice fields (both grass and turf) along with 20+ multi-sport fields for year-round training and development
Fieldhouse with professional locker rooms, football coaches' offices, team meeting rooms for game and practice review as well as film analysis
Covered turf facility for speed and agility training with coaches focused on football players
Player grading system with reporting to provide consistent feedback for development
GPS monitoring system for measuring player workload, movement, and speed
New training equipment, including TEK Sleds, MOD Sleds, post-mount trainers, and QB trainers
Other Facilities
Explore our housing and amenities here
Dorms
Campus Center
Academic Center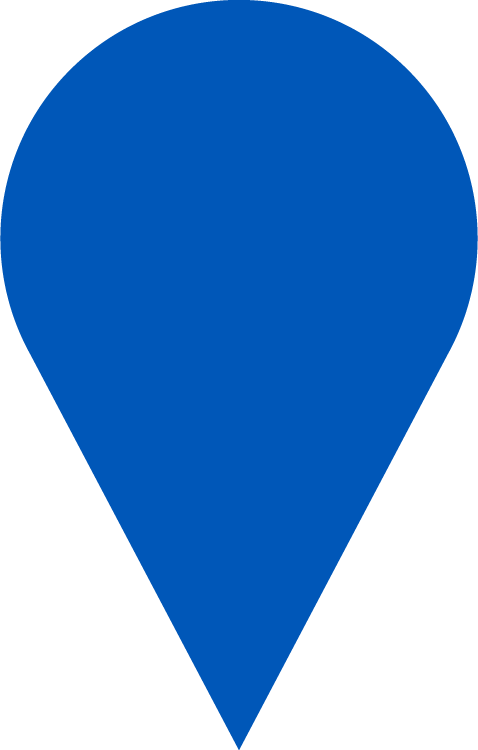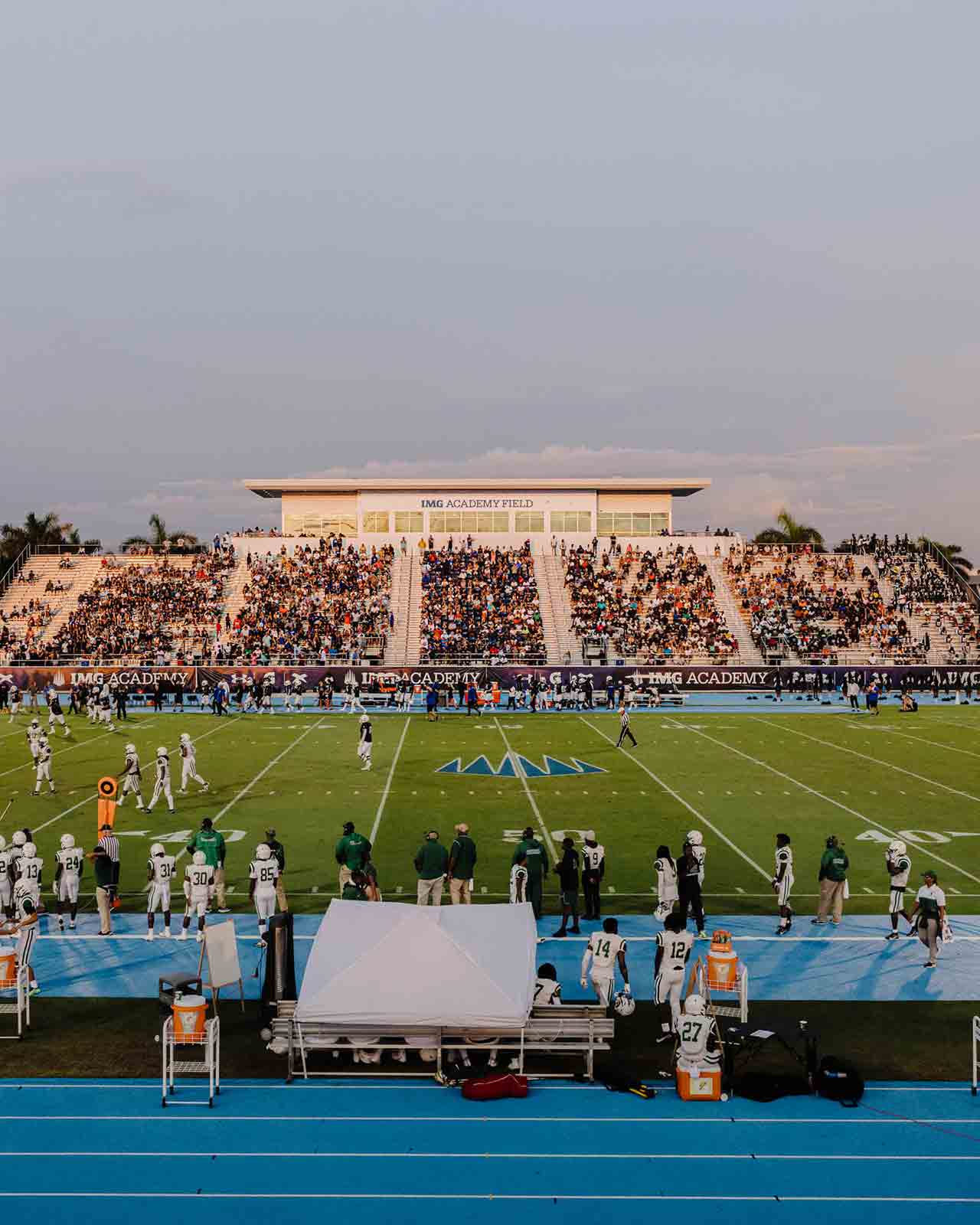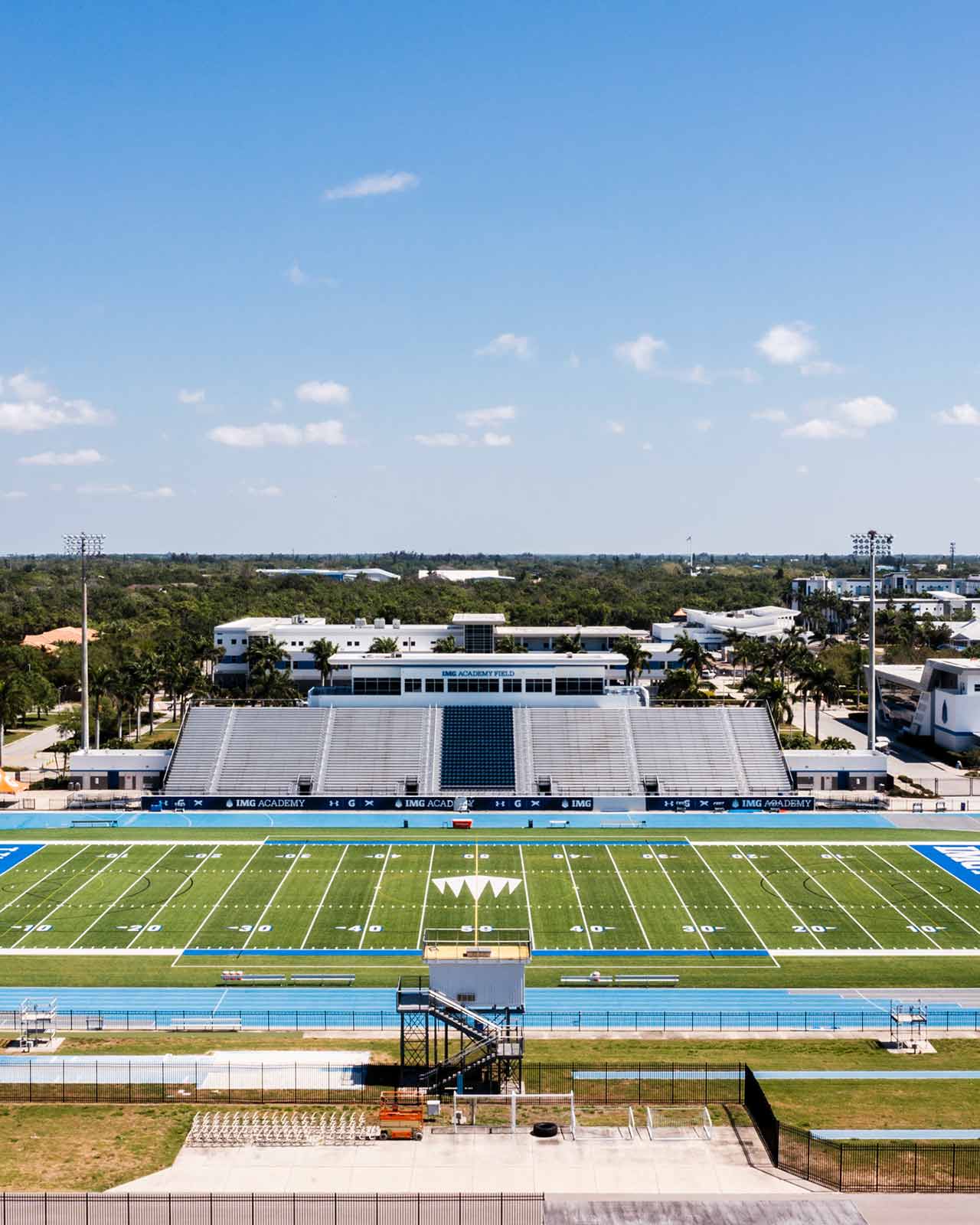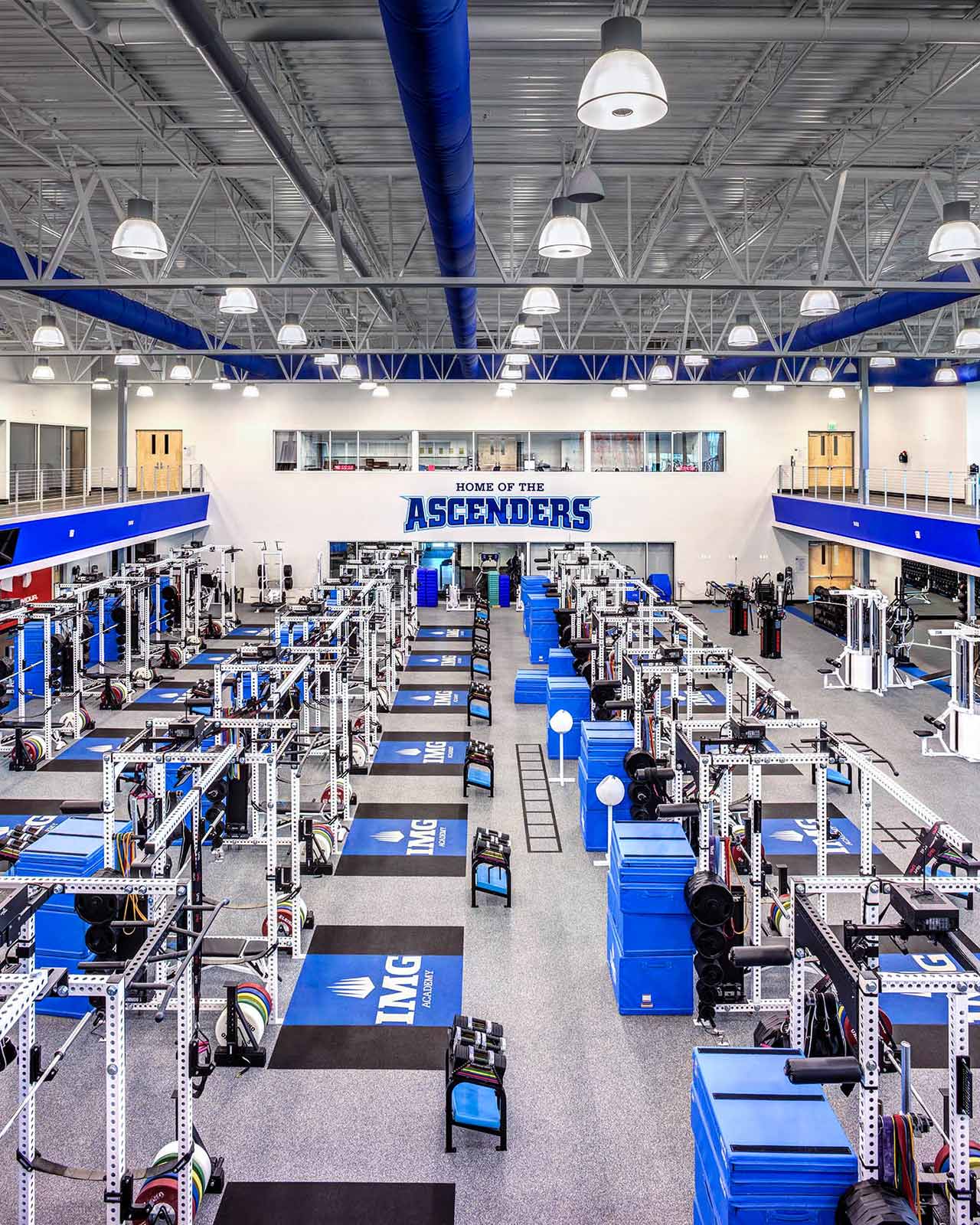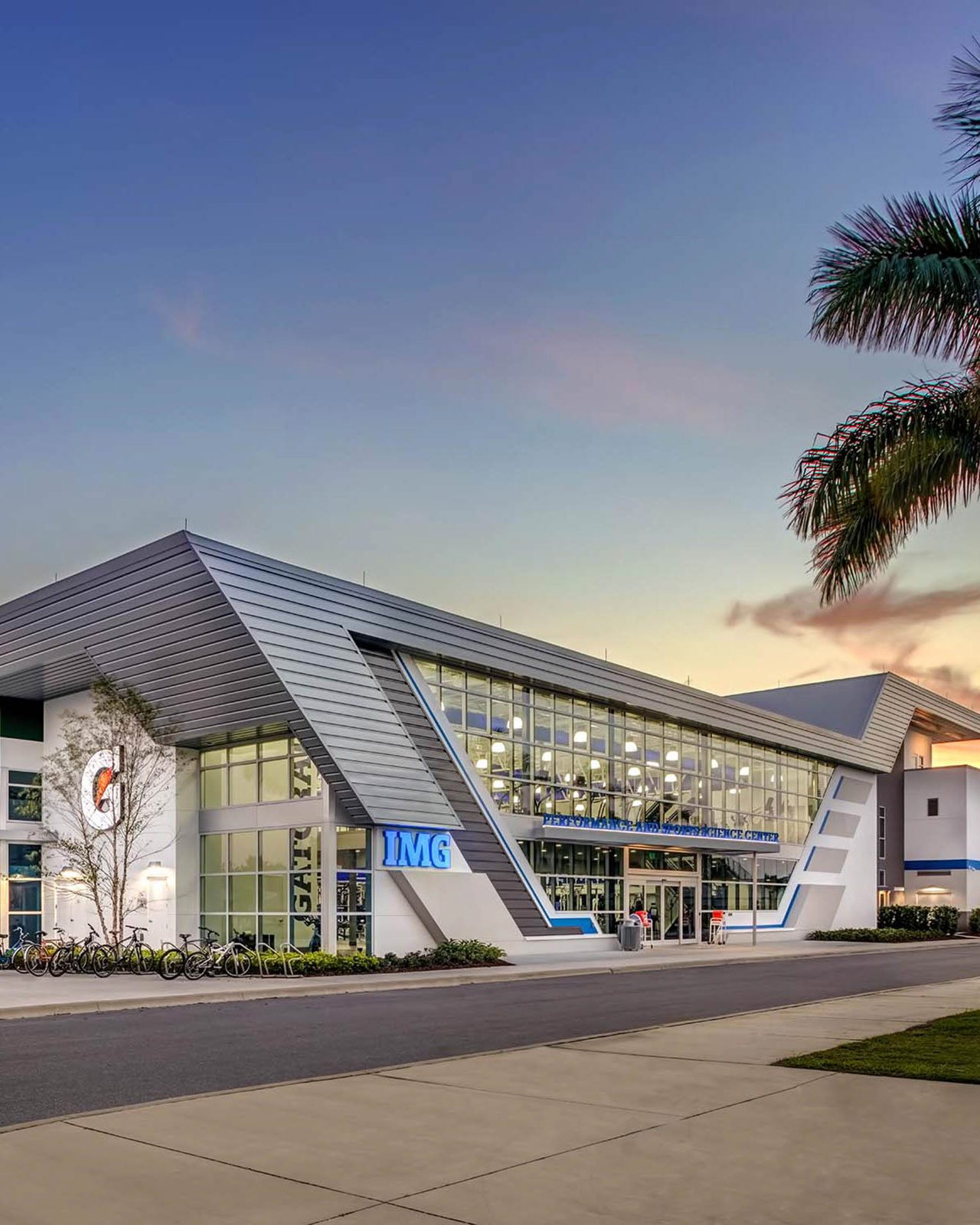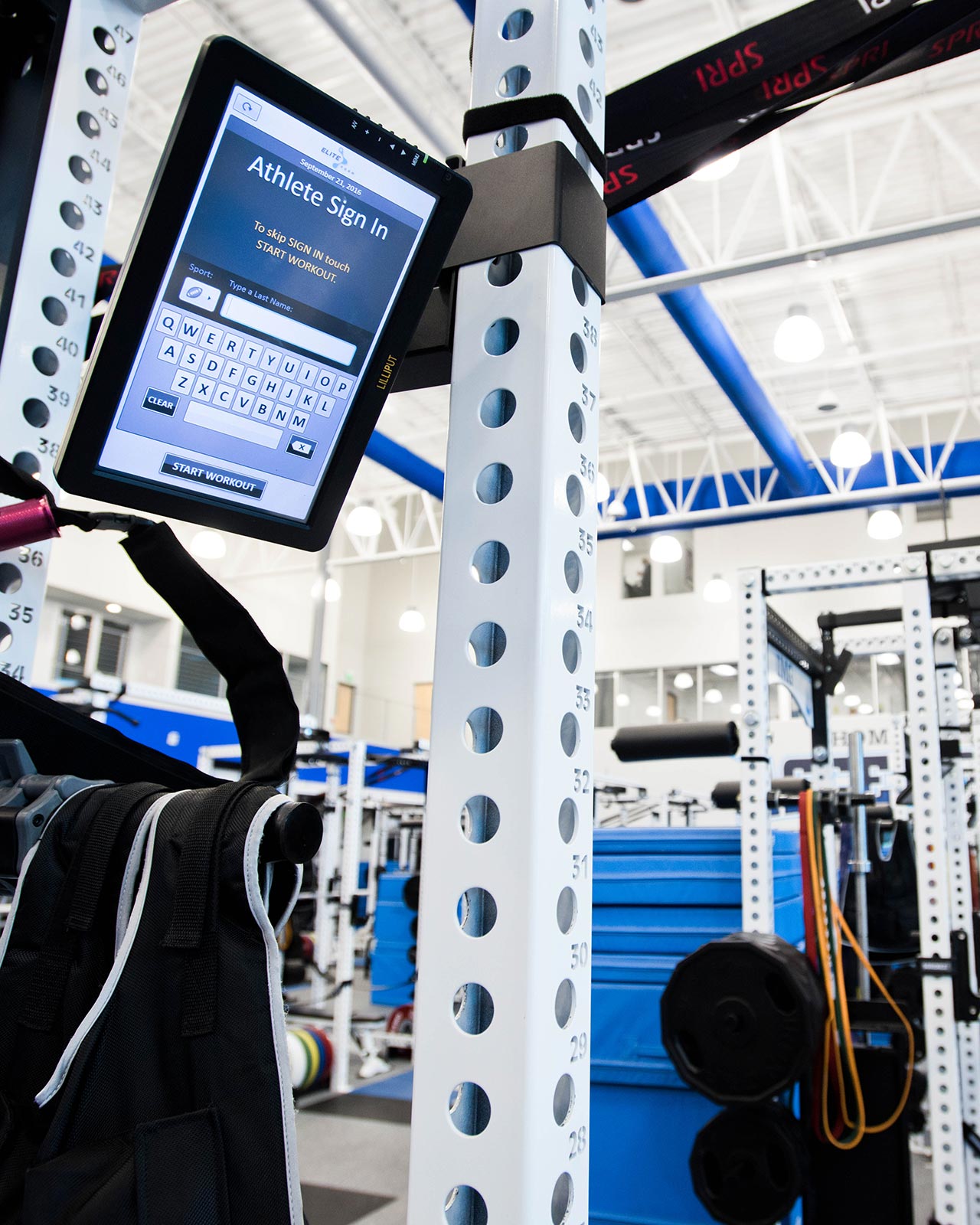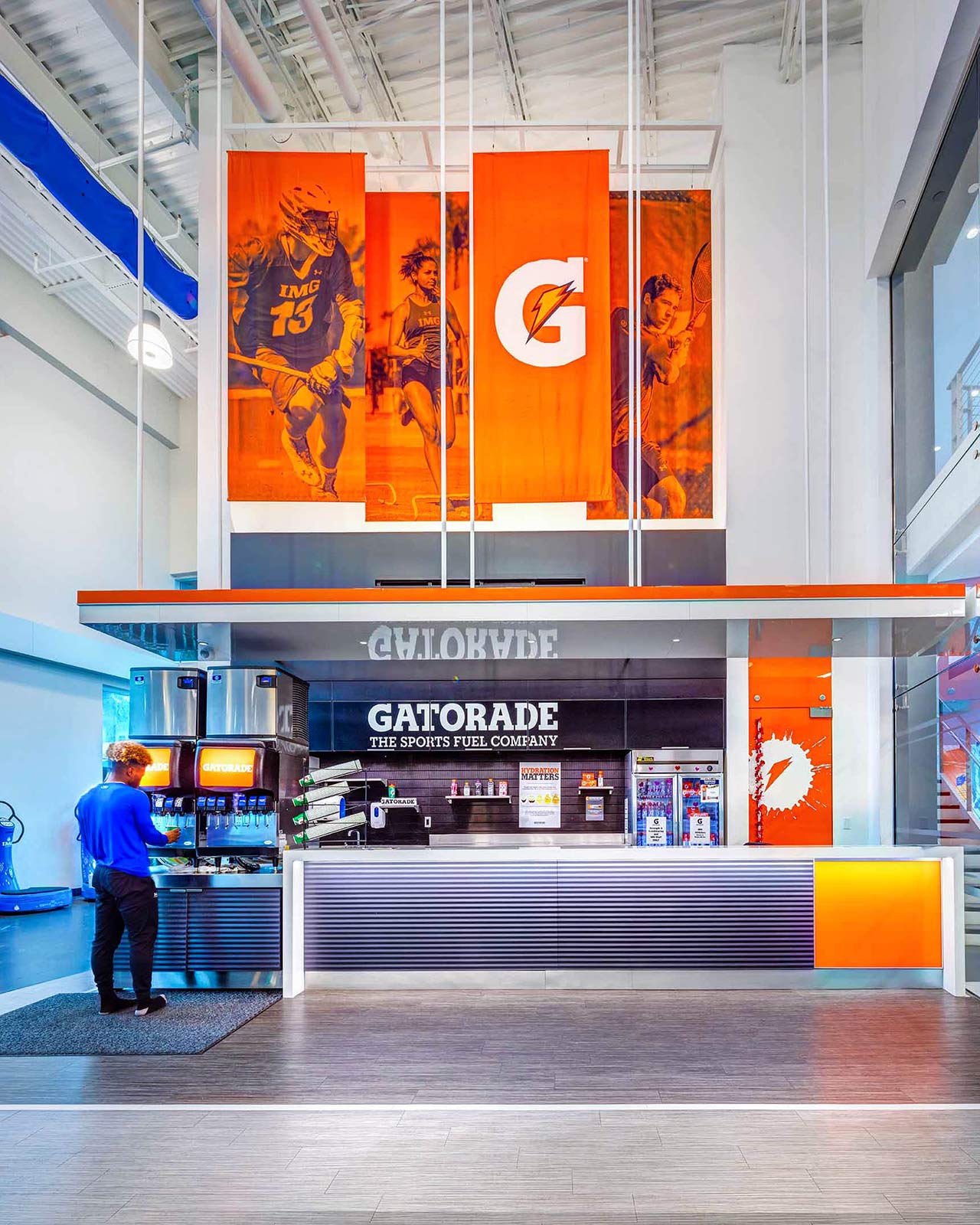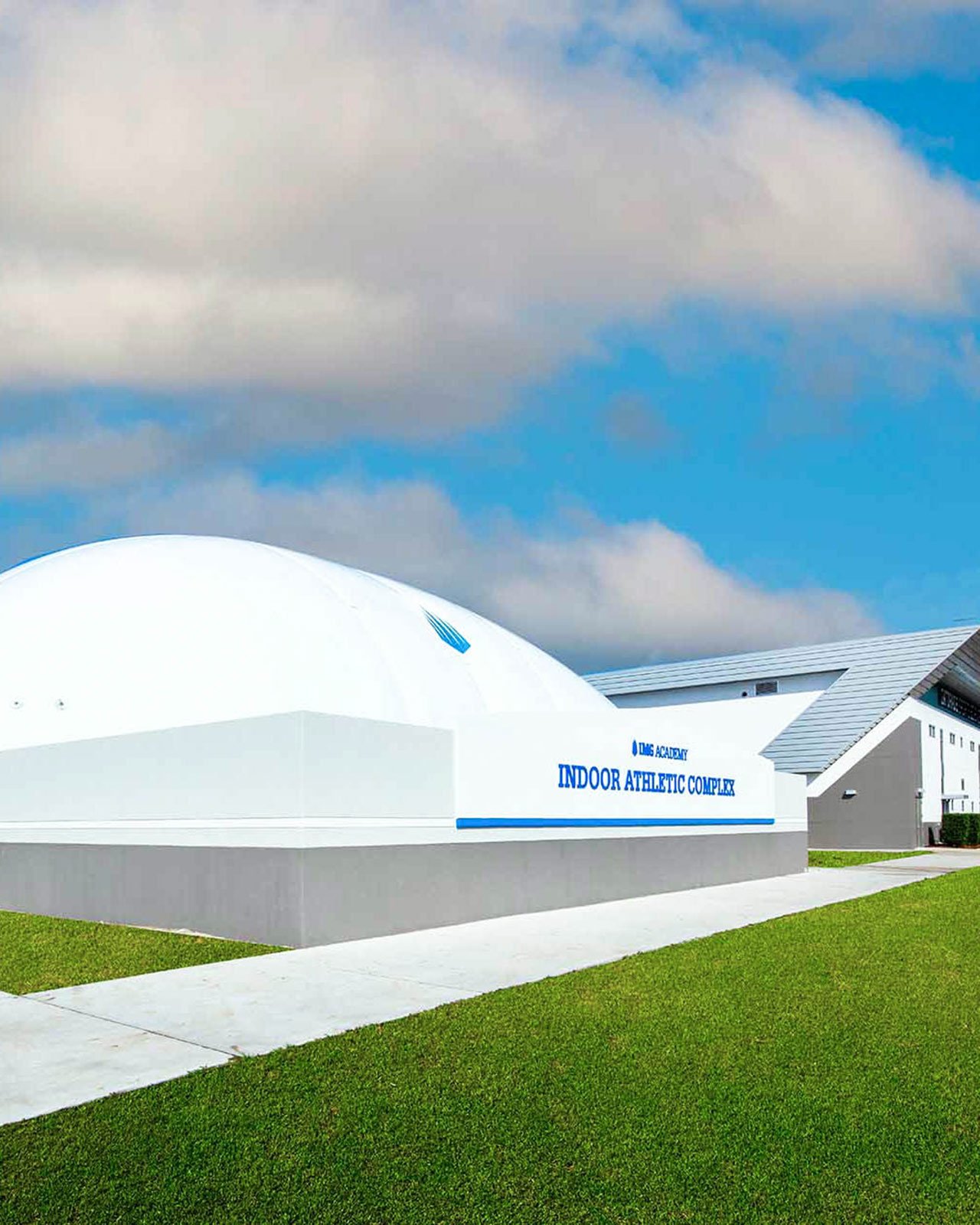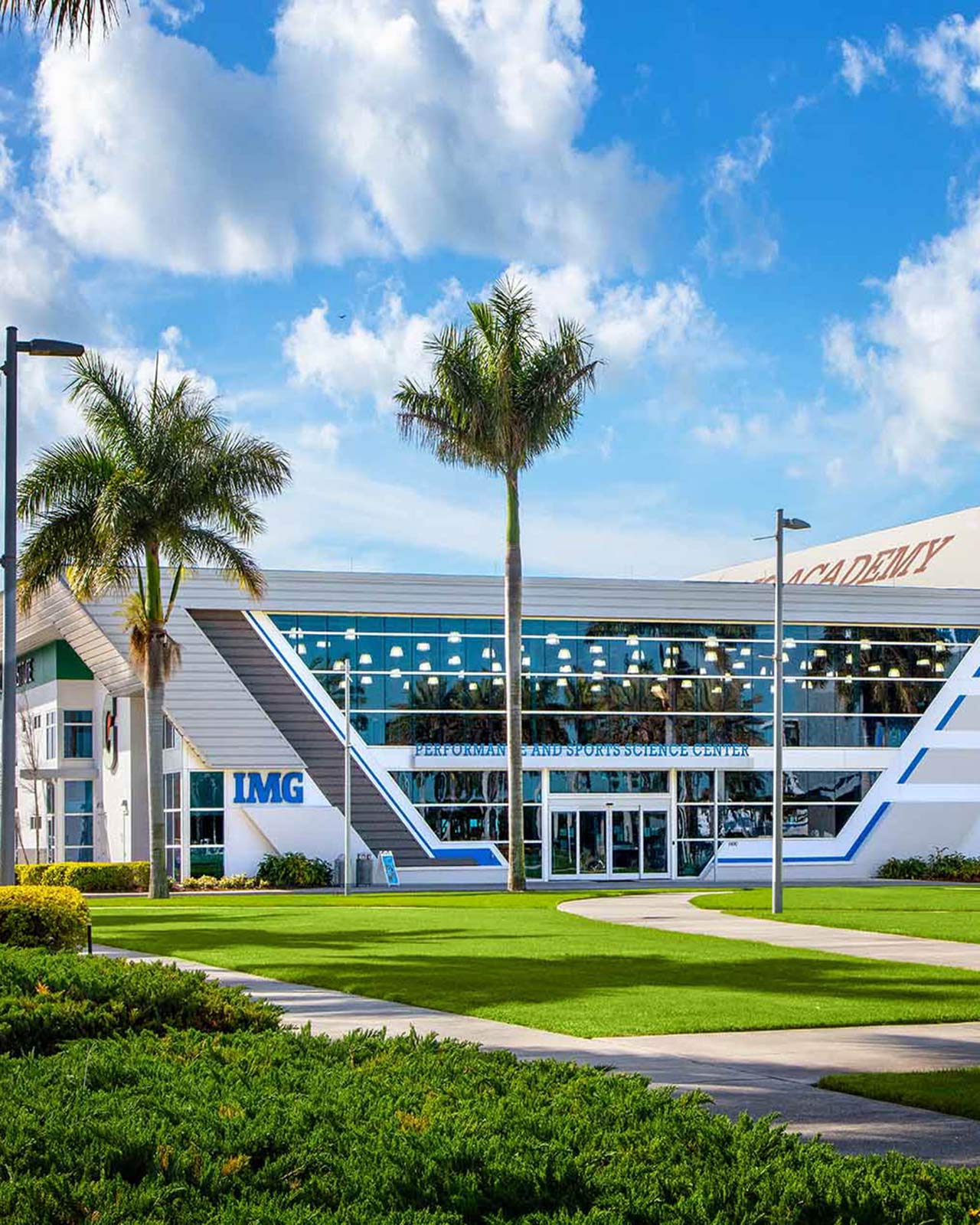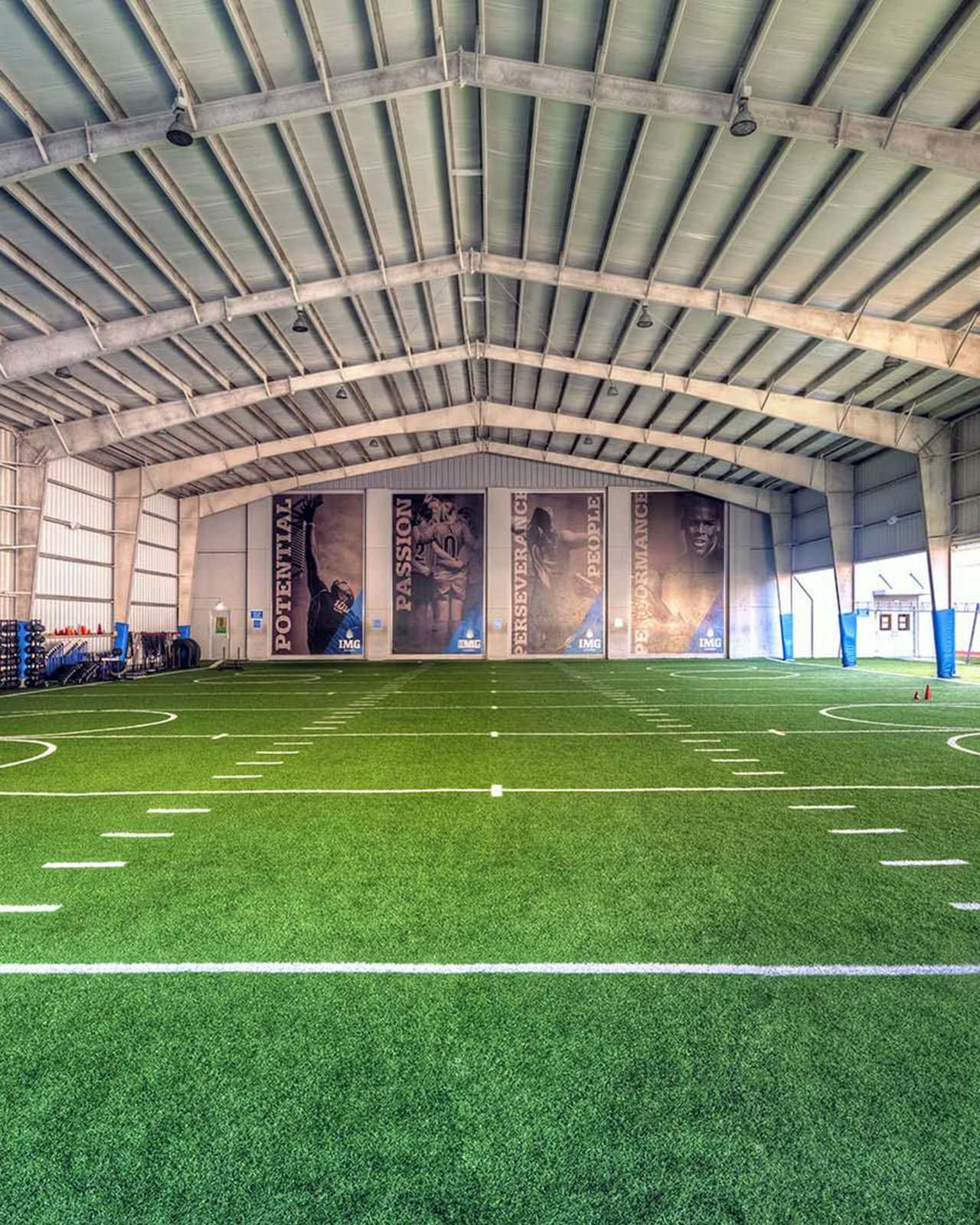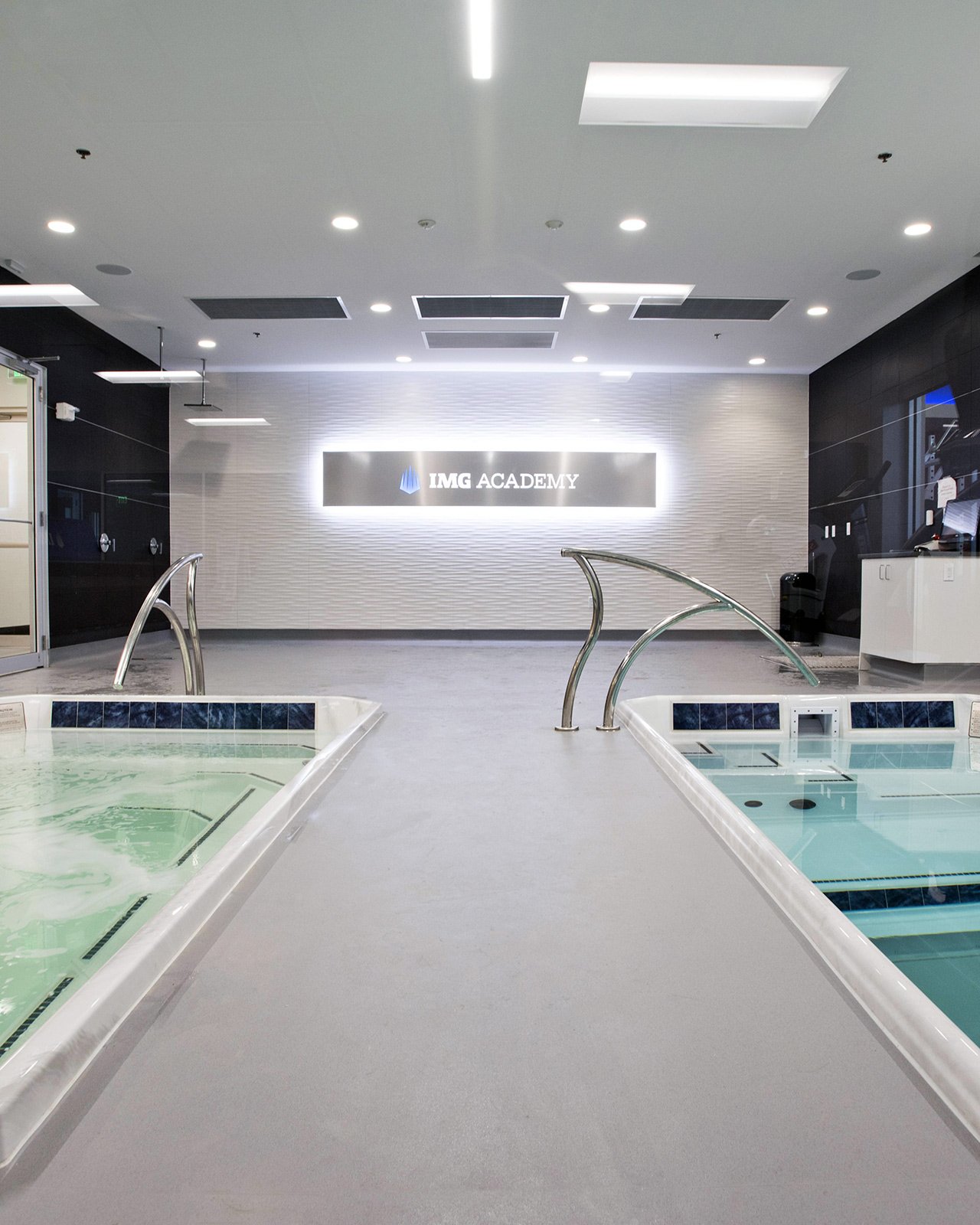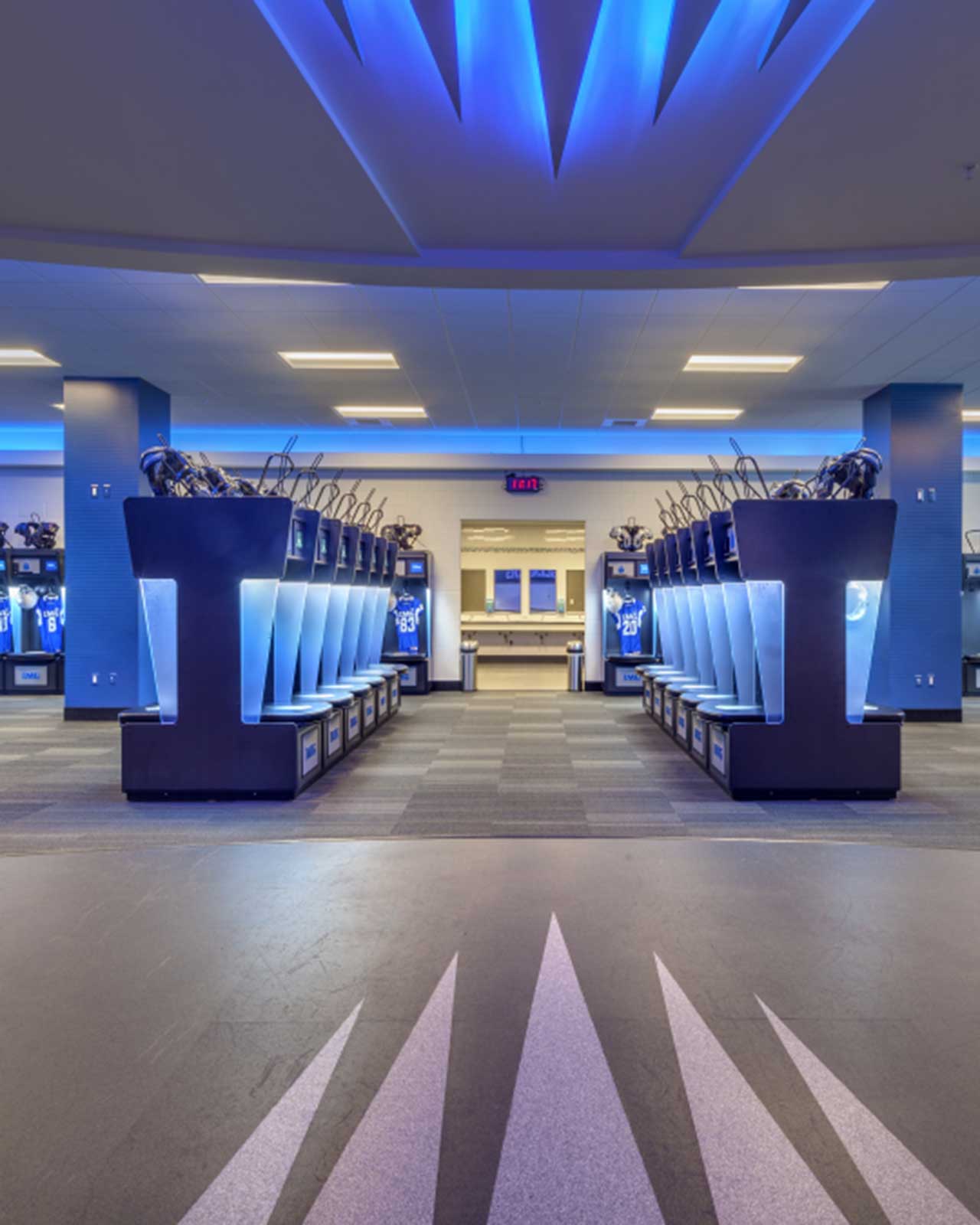 Program Achievements
Some impressive highlights of the IMG Academy football program include:
18 alumni Drafted to the NFL in program history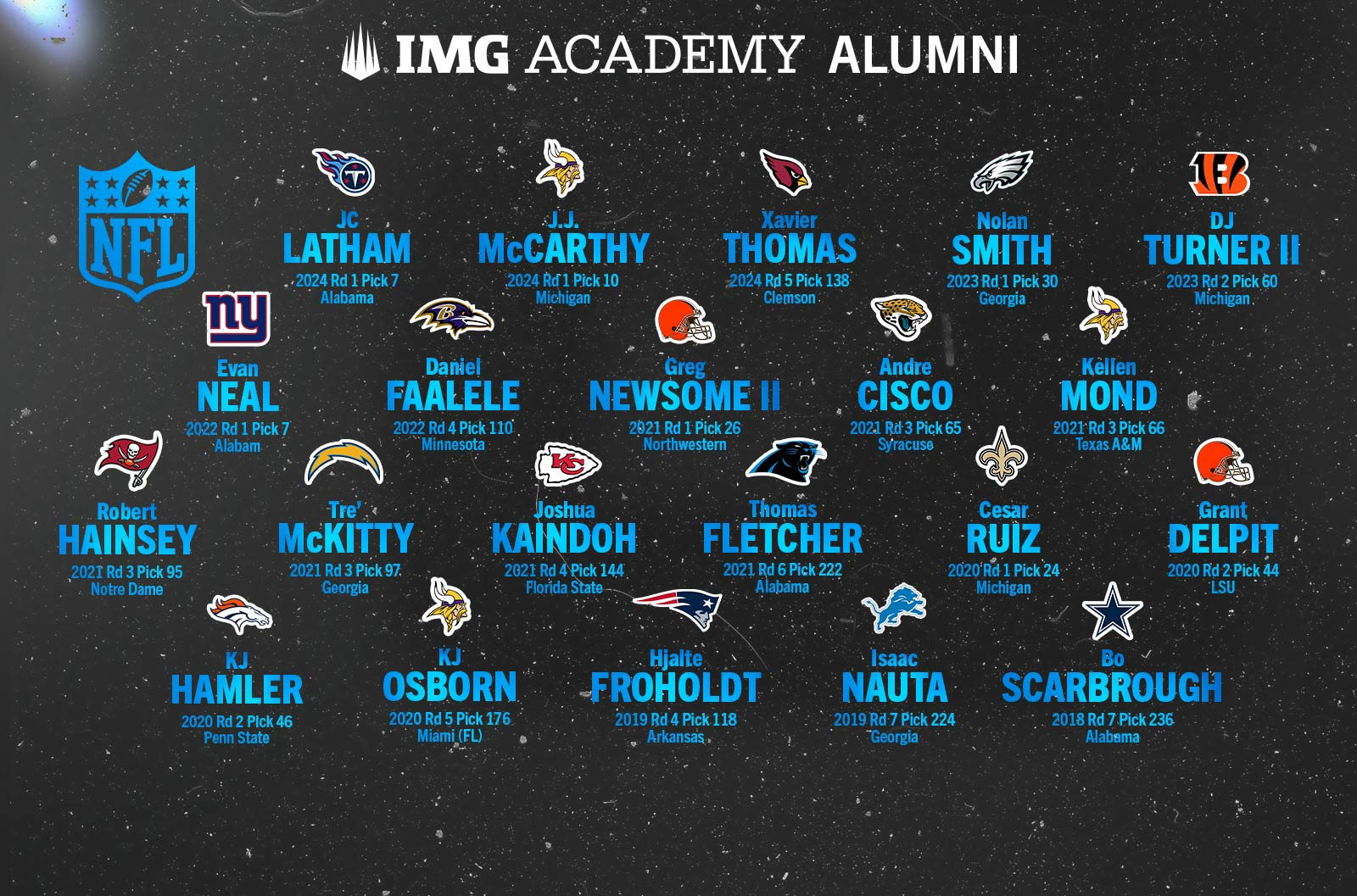 IMG Academy Alumni active on NCAA and NFL rosters in 2023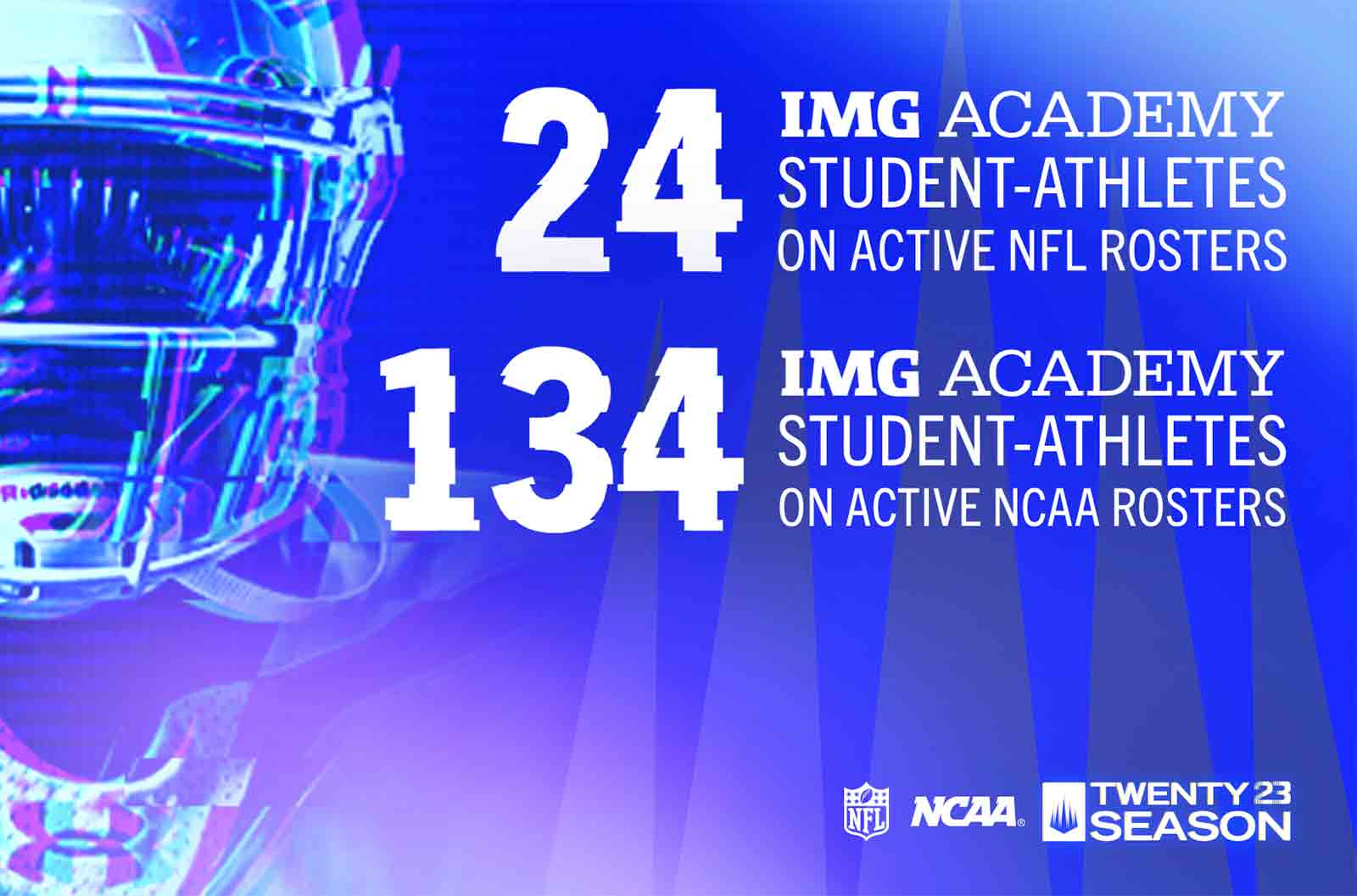 2022 Post Graduate National Champions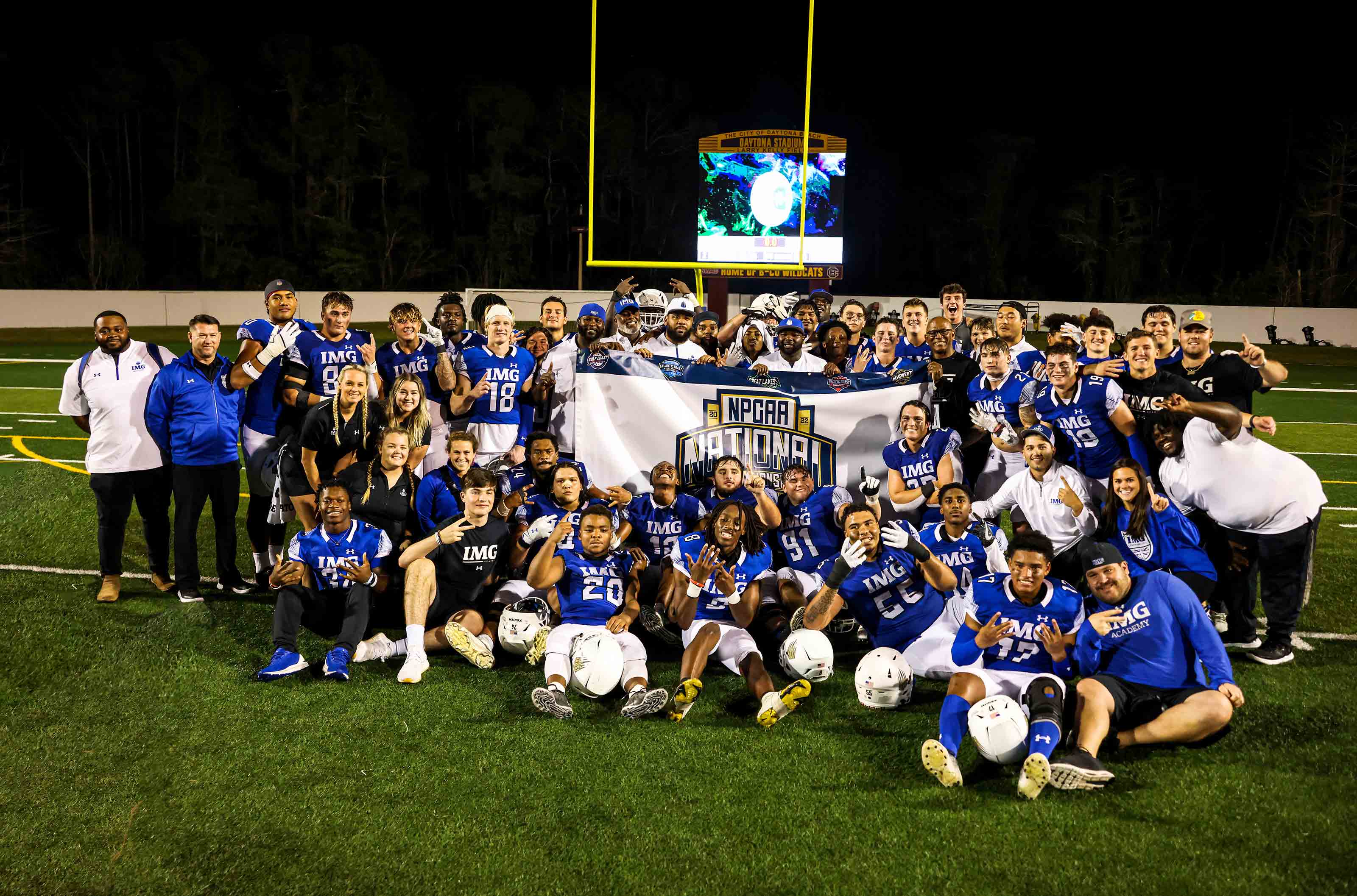 Tyler Booker is awarded the 2022 Franklin D. Watkins Memorial Award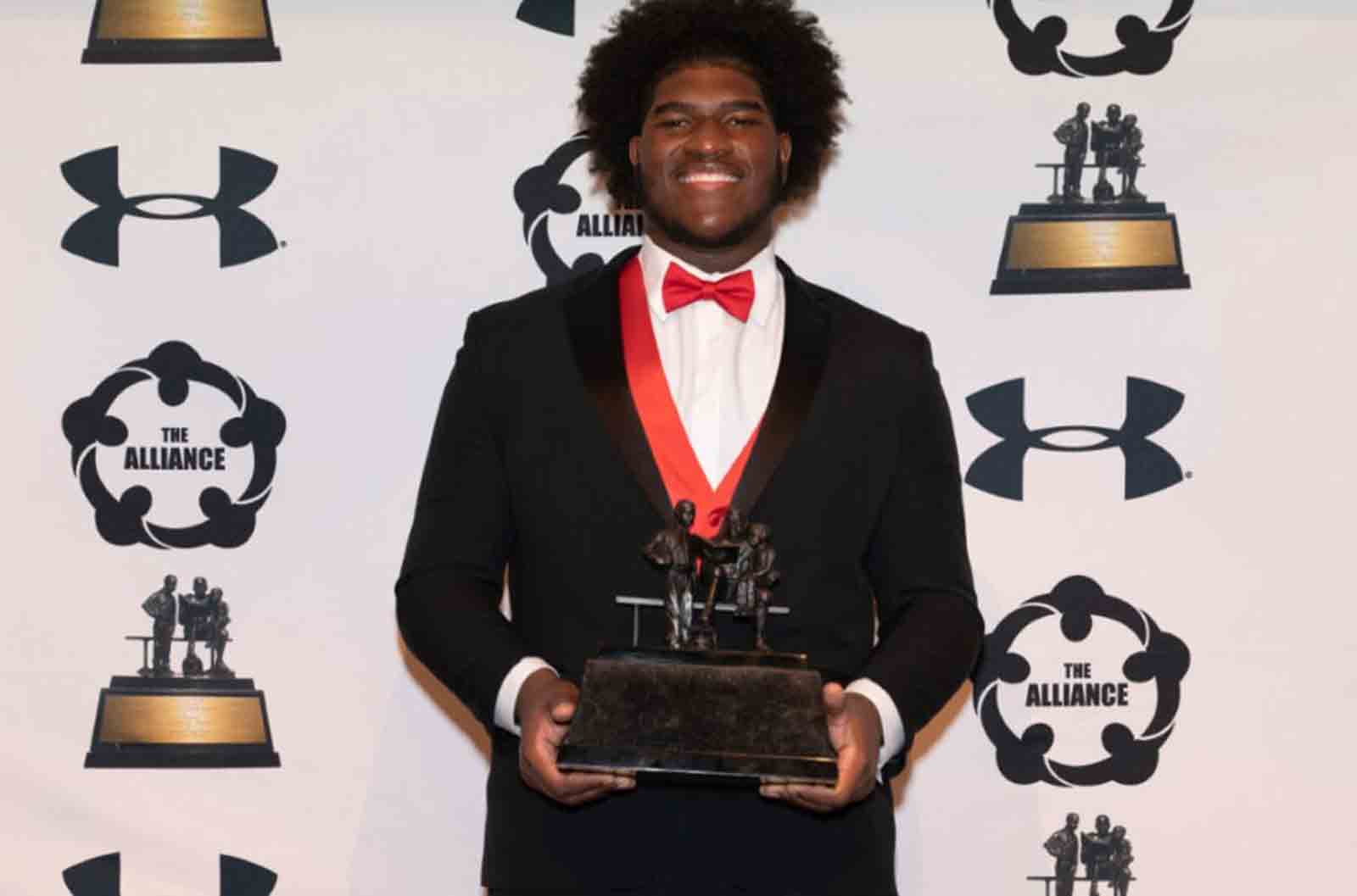 JJ McCarthy is awarded 2020 Max Preps Florida High School Player of the Year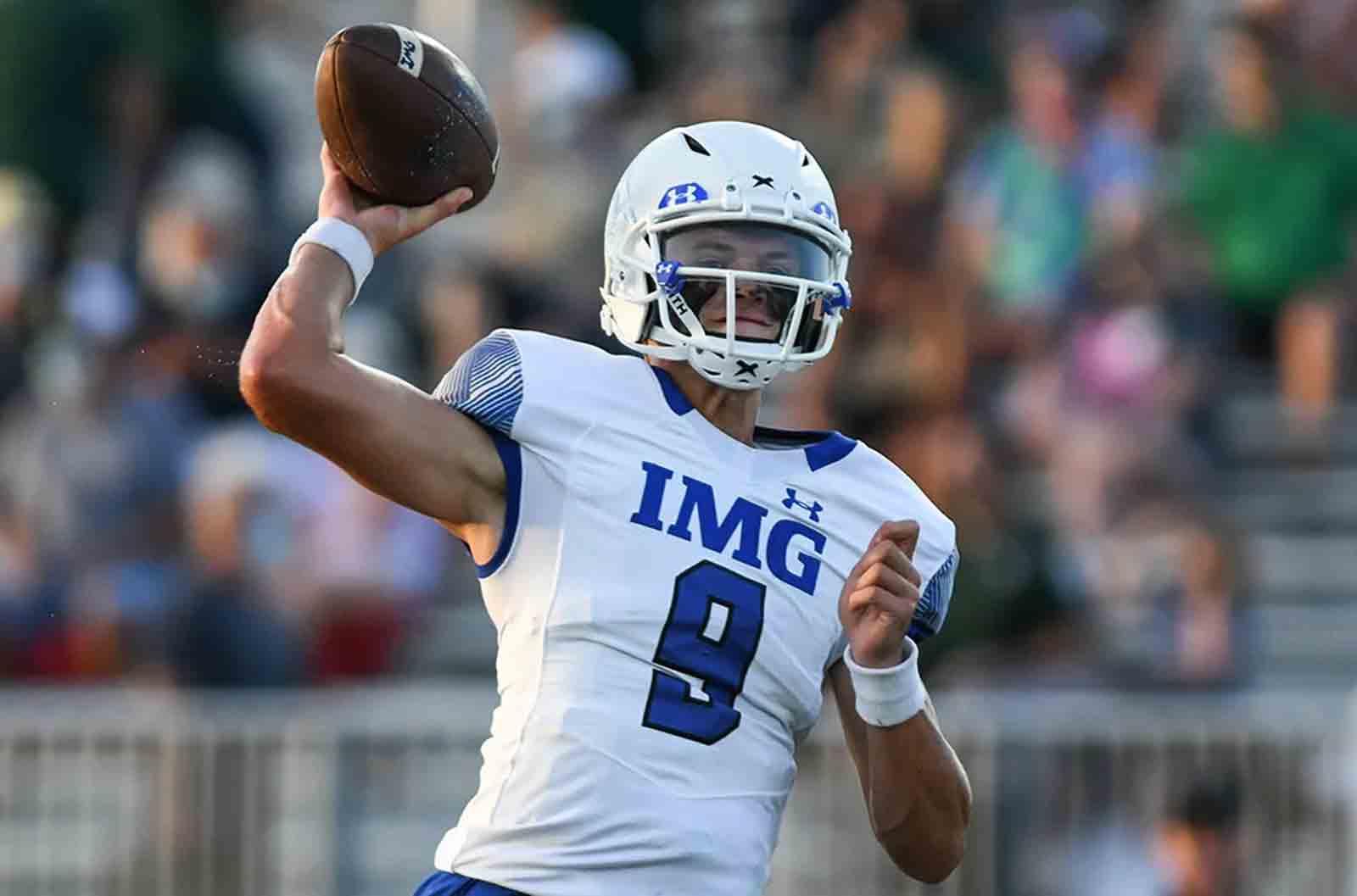 2020 High School National Champions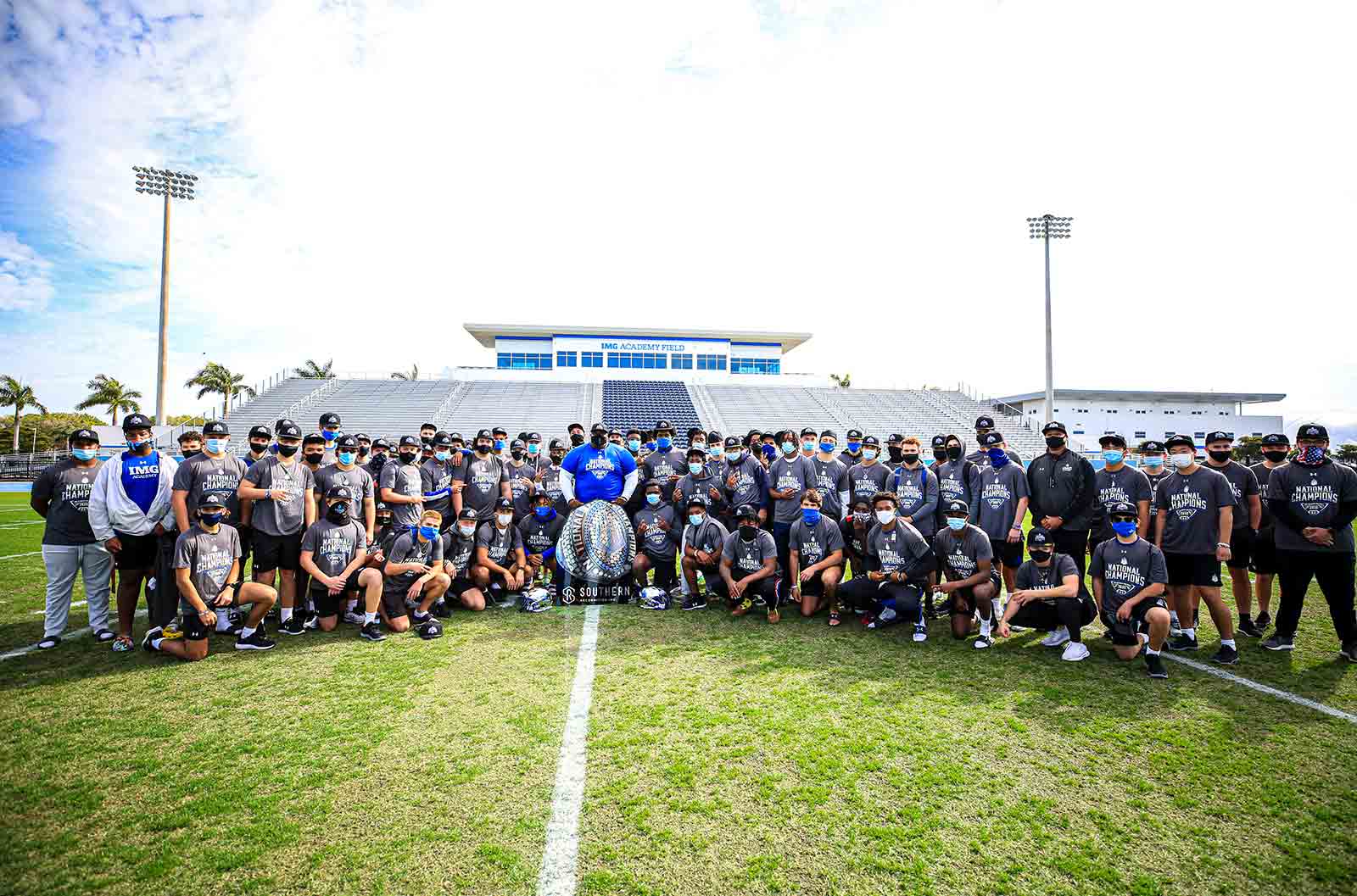 8 Top 25 finishes in program history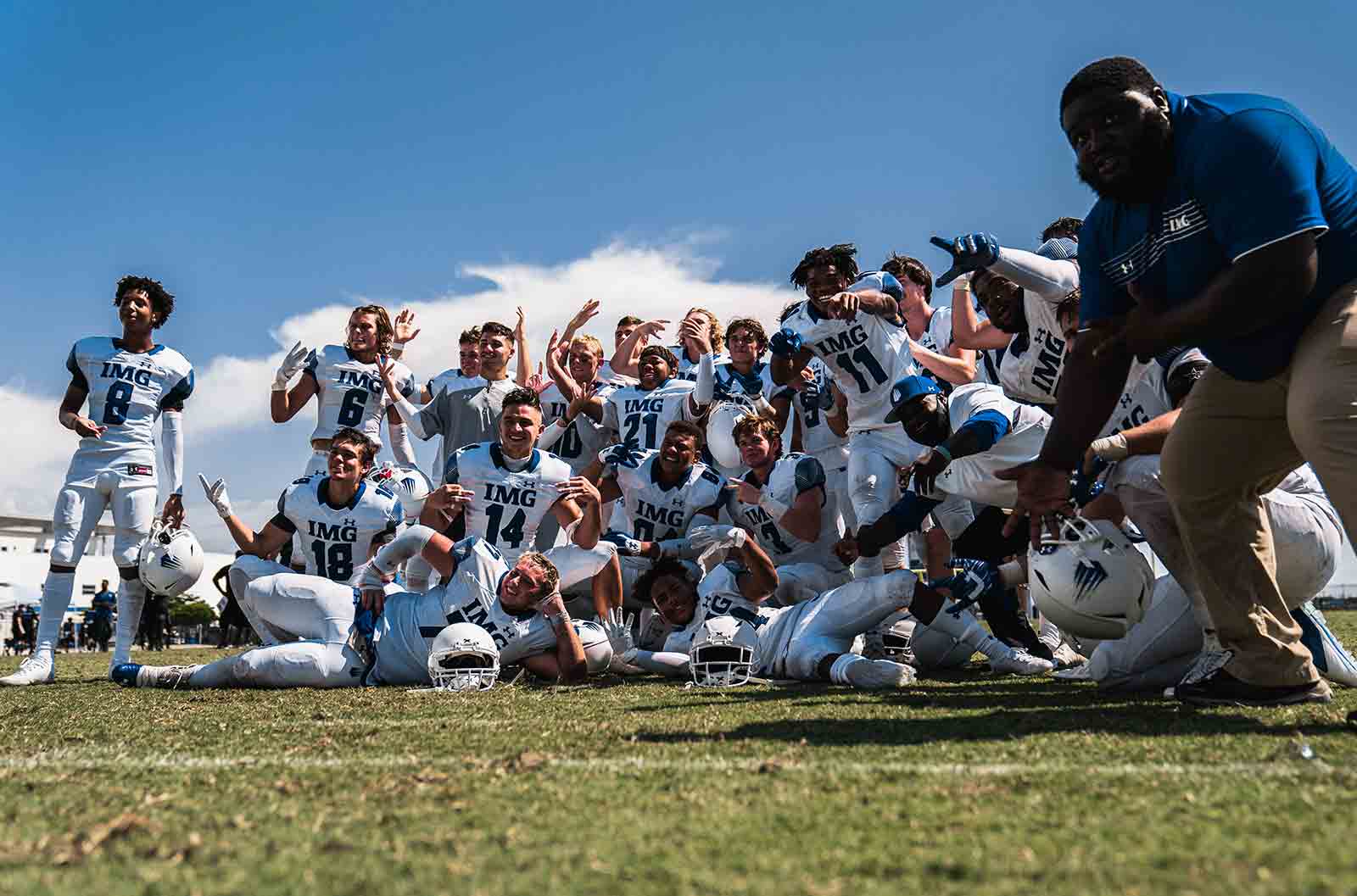 52 Under Armour All-Americans in program history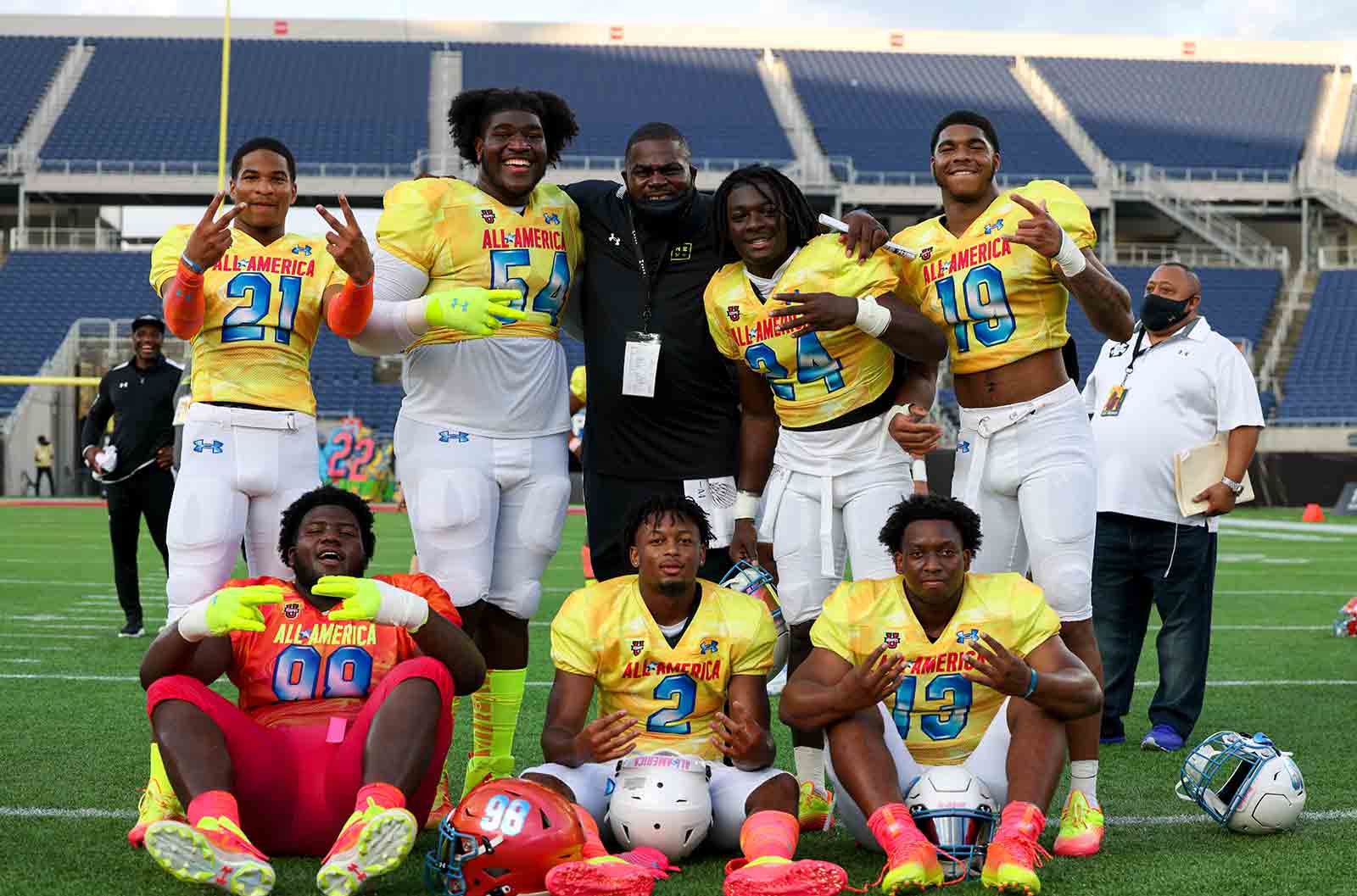 210+ football student-athletes placed in college over the last 5 years, including 170+ DI placements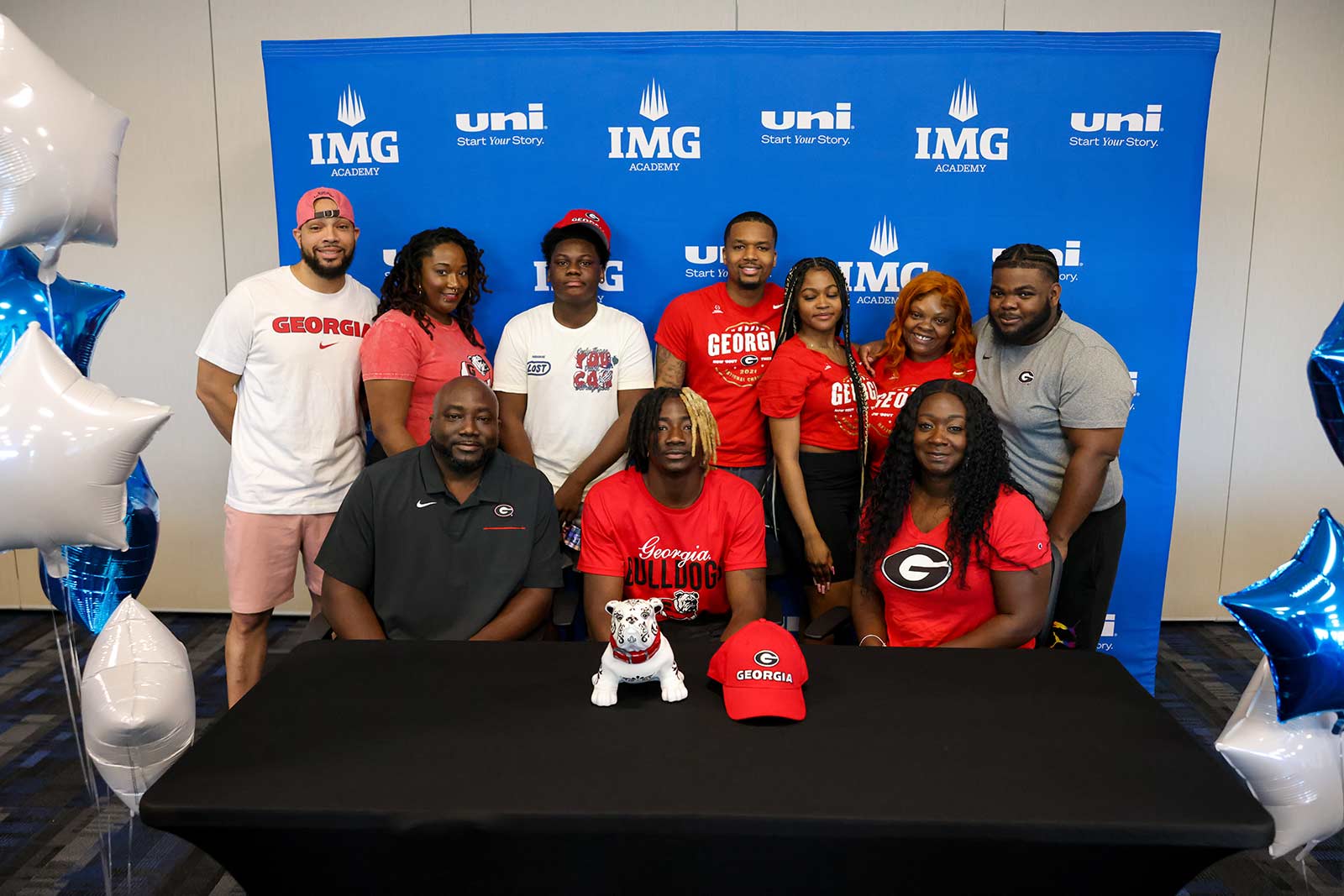 View Our Stories
Take an inside look at IMG Academy student-athletes and their unique journeys on campus. While each student-athlete has a unique background and story, their shared passions and goals are clear as they strive together to achieve their dreams and reach their full potential.
Is This the Best IMG Team Yet - The Brotherhood - Episode 1
Brotherhood - Road Closed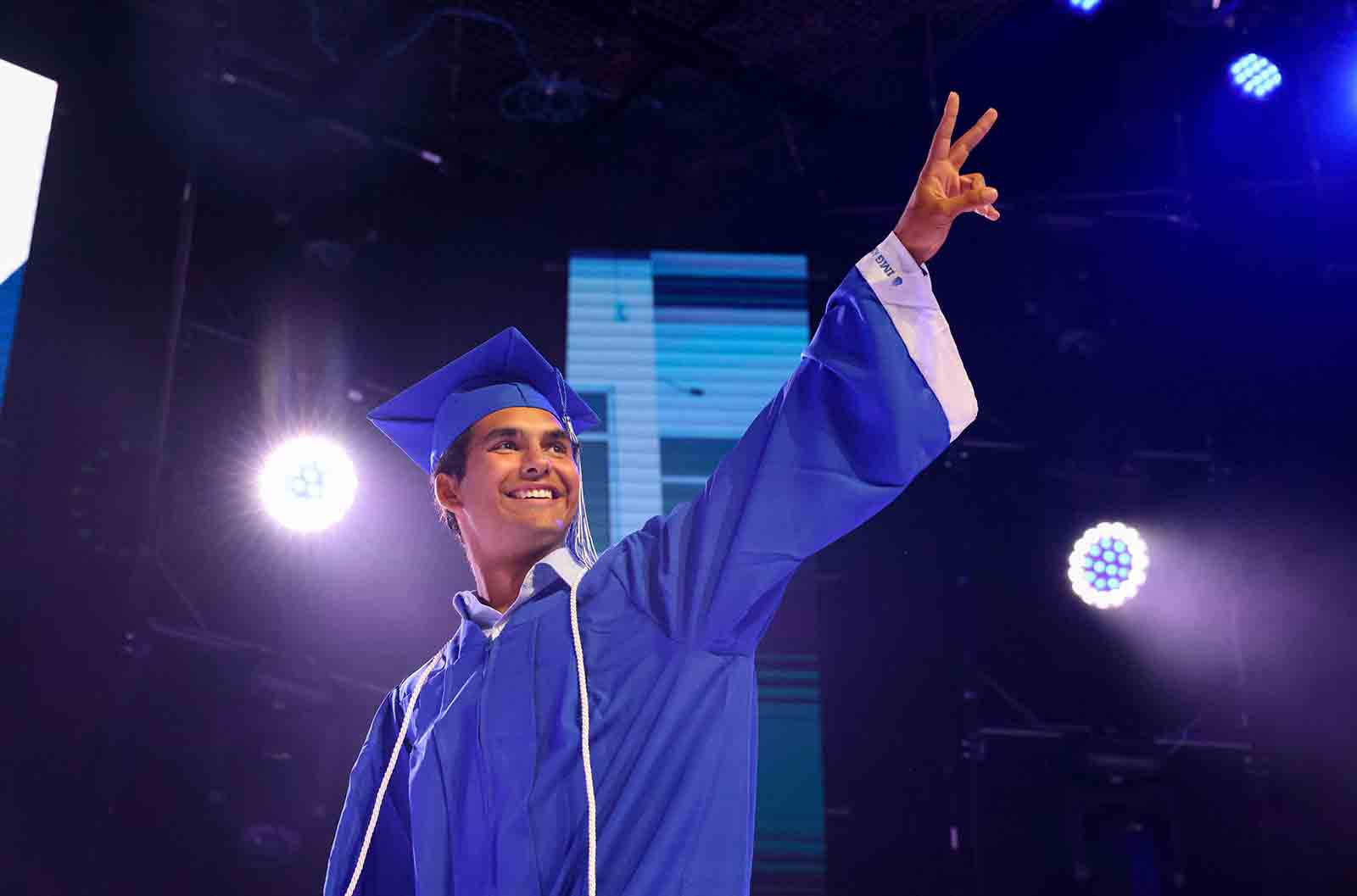 TUITION
IMG Academy boarding school is built for dedicated and passionate student-athletes. We provide the tools and resources for our student-athletes to achieve their goals in the classroom, in their sport, in college, and beyond. IMG Academy tuition rates are based on the comprehensive nature of our programming and resources available to student-athletes.
2023-2024 full-year football tuition ranges from $67,400-$89,900 depending on age and program enrollment.
Apply online
IMG Academy Boarding School Application
IMG Academy is the world leader in sports education and the boarding school admits a limited amount of students annually from a large pool of qualified applicants, so we encourage interested student-athletes to submit an application as early as possible. Submit your online application to get started today.
Already started an application?
Continue your application >