February 2023 NLI Signing Day Ceremony at IMG Academy On Wednesday, February 1, 2023, 10 IMG Academy student-athletes committed to the next level during IMG Academy's NLI Signing Day Ceremony. Student-athletes were able to commit to the next level in front of their peers and friends, teammates and coaches, parents, teachers, and other IMG Academy staff.
The dedication of each of these individuals is both a testament to their passion for academics and athletics as well as motivation for those student-athletes who are striving towards similar goals.
Check out which individuals will be pursuing their dreams at the collegiate level: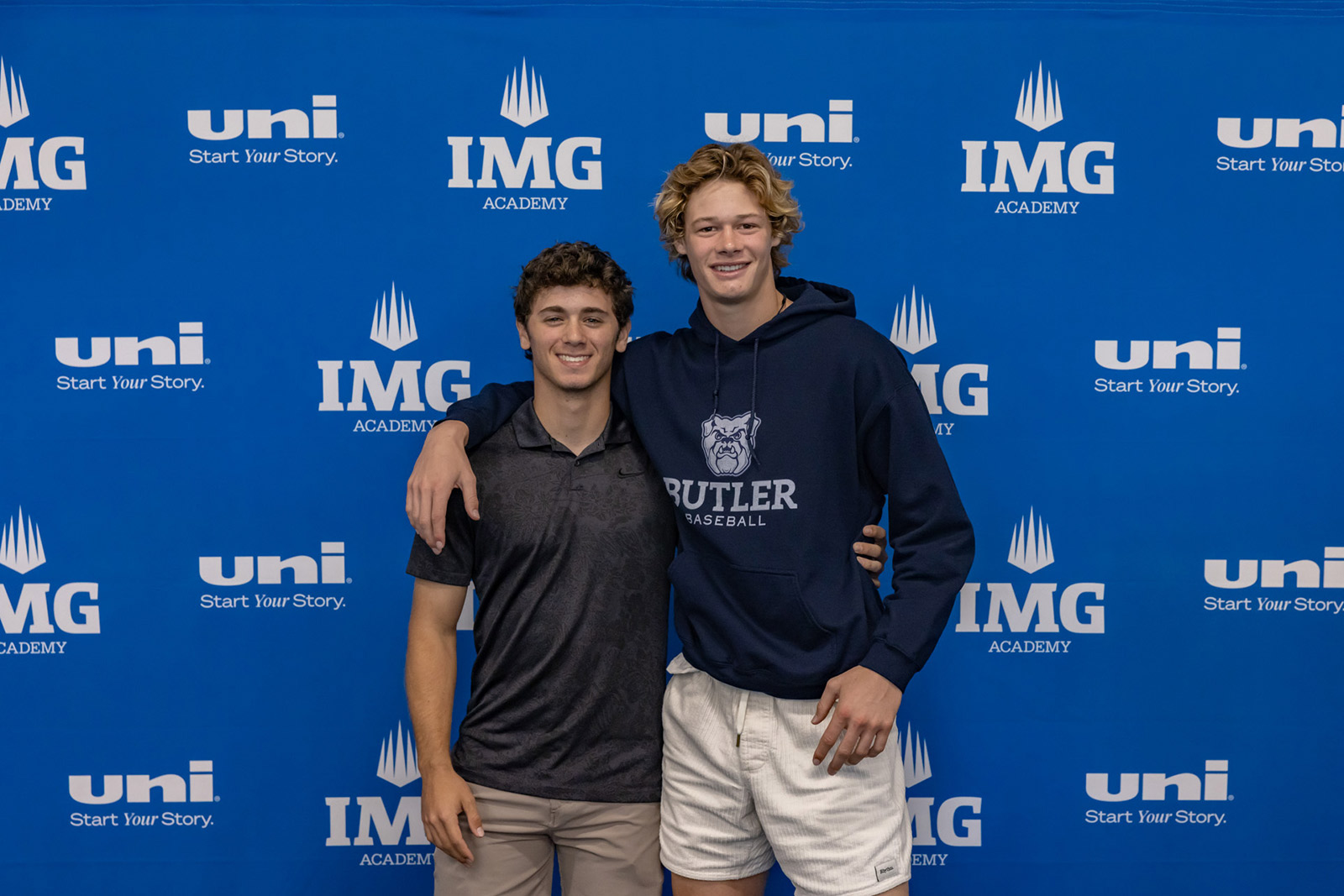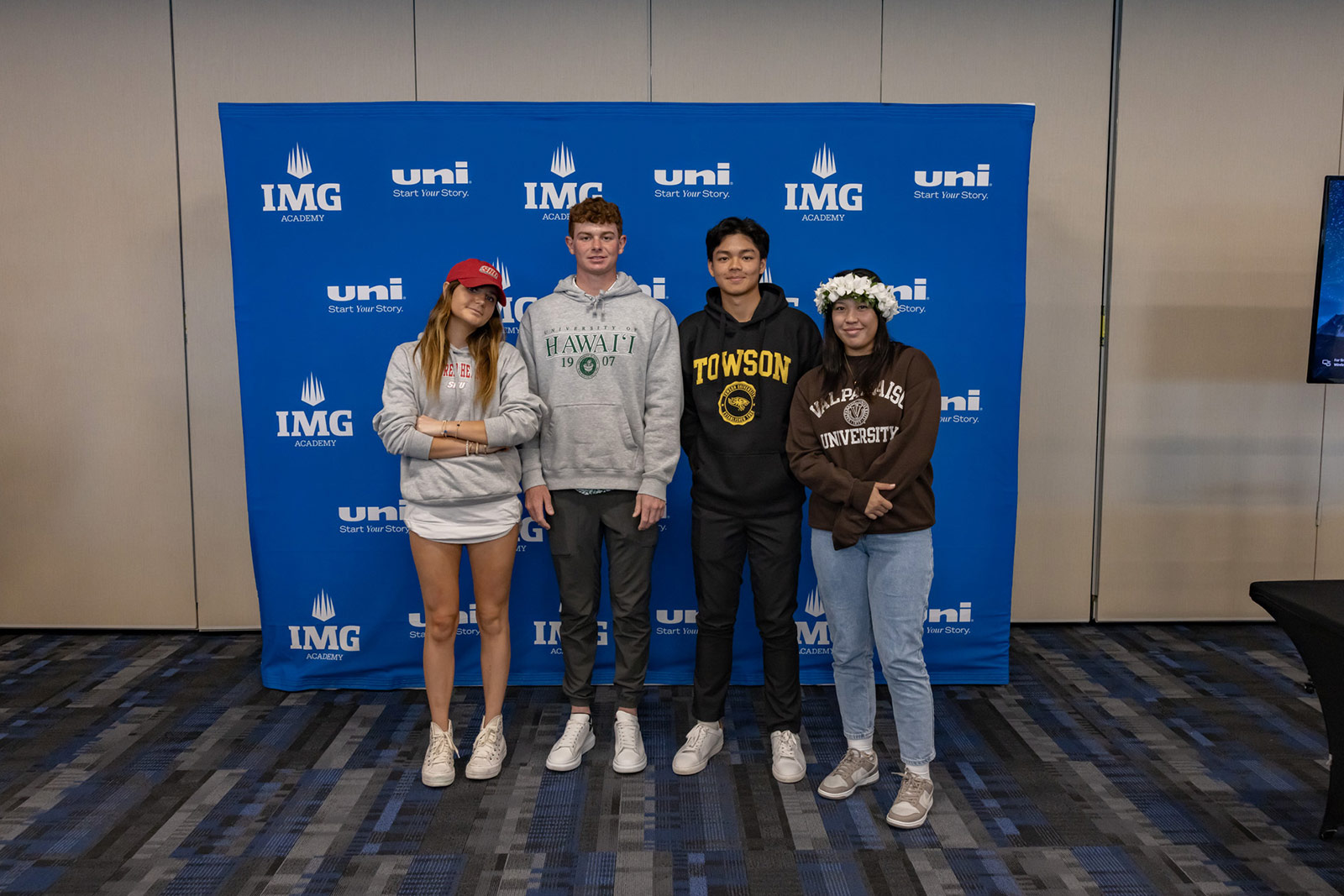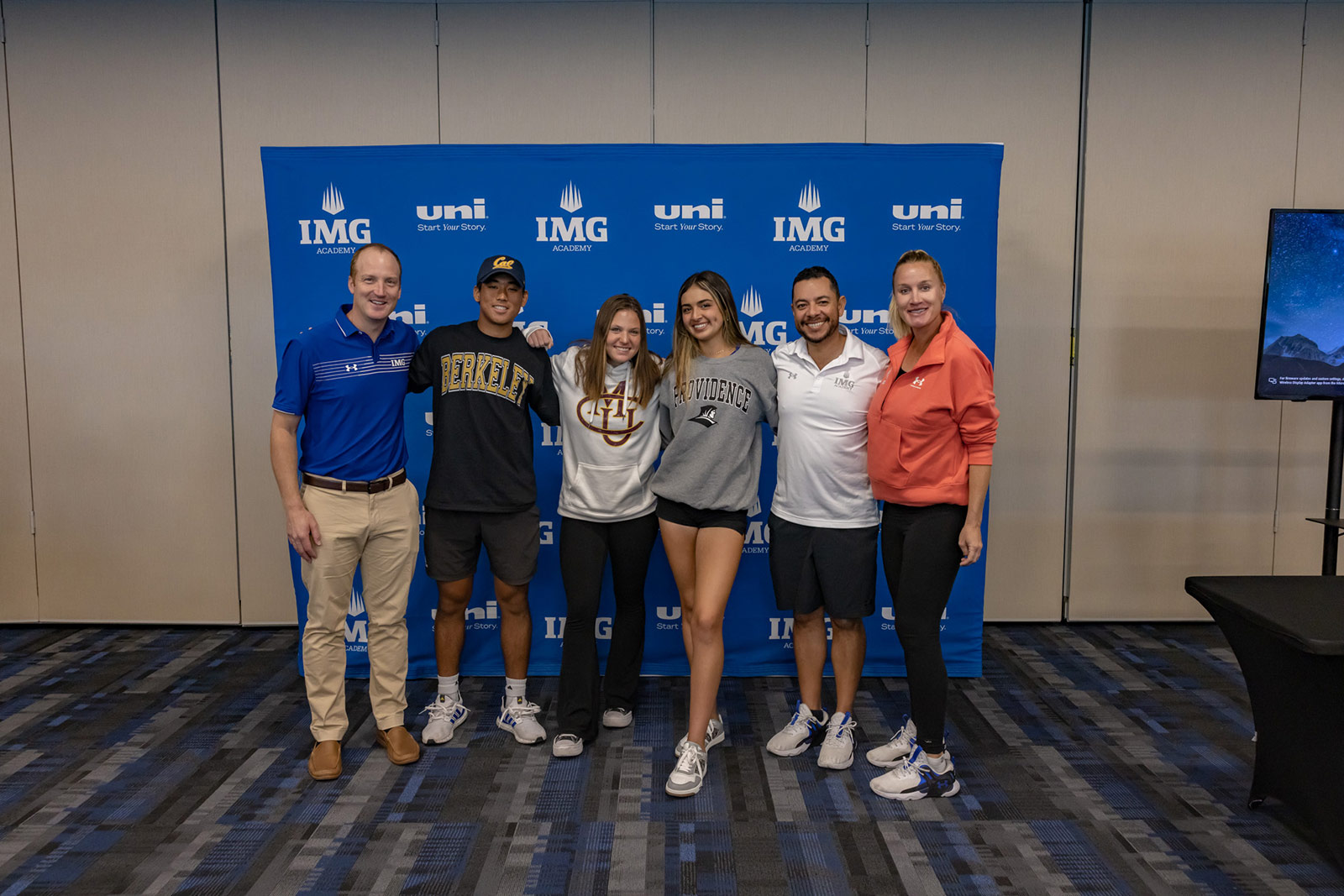 Congratulations to all of the student-athletes who committed during today's NLI Signing Day Ceremony as well as to the collective group of IMG student-athletes who signed during the 2022 Ceremony. We look forward to continuing to watch you excel and progress during the remainder of your career in Bradenton as well as after graduation at the next level.
Are you interested in one day being honored at an NLI signing day? Do you have dreams of competing at the highest levels? Learn more about IMG Academy's boarding school through the links below, and take the first step towards joining this group. Did you know IMG student-athletes also have access to NCSA recruiting resources? Learn more about NCSA by visiting this link.
---
About uni, official sponsor of National Signing Day at IMG Academy: From starting lines to dotted lines. uni, in partnership with IMG Academy, is sponsoring National Signing Day for its student-athletes. National Signing Day is a remarkable occasion when student-athletes commit to the next chapter of their athletic and academic careers. IMG Academy will host a National Signing Day event on the Bradenton, Florida campus, which is home to more than 1,400 student-athletes annually. Learn more about uni by clicking here.