IMG Academy Basketball Headed to Fort Myers to Defend GEICO National Championship Title They've waited almost two years to defend the National Championship title, and today IMG Academy learned that they'd be heading back to the 2021 GEICO High School National Championship Tournament. Eyeing April 1, 2021 at 12pm EST against Milton (GA) in the quarterfinals, IMG will look to claim their first win of the tournament en route to a back-to-back title. The team is the No. 3 seed behind Montverde Academy (1) and Westlake (GA) (2).
The regular season recently concluded with IMG winning all but two games en route to the post-season tournament. Three student-athletes were also nominated this year as McDonald's All Americans with one selection being earned by Moussa Diabate. From highly-recruited starters to eager and driven underclassmen, this year's roster is incredibly talented.
Don't miss the tip off on ESPNU in just over two weeks as the GEICO tournament begins.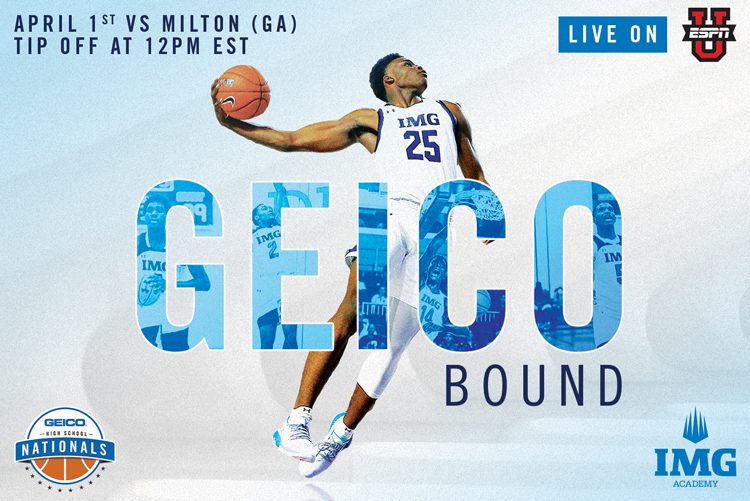 Check out the full story by clicking here. You can also see the entire tournament bracket by visiting this link.
Contact Us & Learn More
Request
Consultation
Provide your contact information and one of our experienced advisors will help you select the right program.
By clicking Submit you agree to and have read our privacy policy: Privacy Policy
I am interested in:
Select one option below