IMG Academy Boys Soccer Selected as Inaugural Member of USYS National League's Elite 64 IMG Academy boys soccer program will compete as an inaugural member of the Elite 64, the newly-announced elite performance tier of the US Youth Soccer National League. This announcement aligns with IMG's approach to continued player growth and unprecedented exposure and opportunities for student-athletes.
The platform includes:
A 10-month season across six age groups (13U - 18/19U)
A minimum of 14 league games
The Elite 64 Finals and Showcase
As many as three national showcases
The opportunity for the older age divisions to compete for the Champions Cup and Championship Series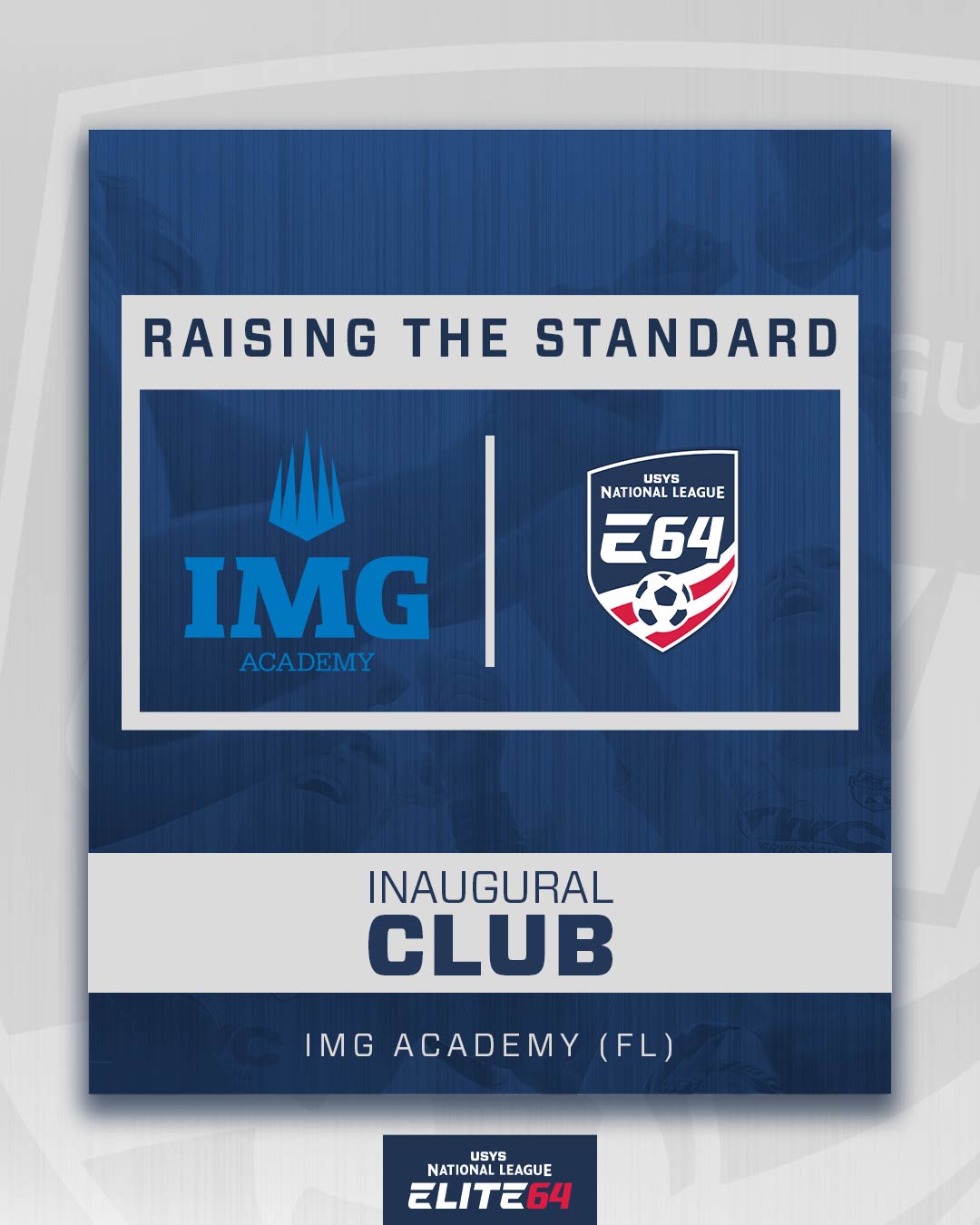 IMG Academy is excited to join the USYS Elite 64 pathway for our Boys Soccer programing. This new platform will challenge our players not only in league and showcase play but also through the potential to participate in National and International competitions. At IMG Academy Soccer, we focus on the holistic development for each of our players on the training field, in the performance center and in the classroom. The Elite 64 along with MLS Next and Sunshine Conference Academy Division competitive platforms gives our entire IMG Academy player pool fantastic opportunities to compete in well-organized and player-centric game models."

- Donald Cameron, IMG Academy Director of Soccer
Read the full release by clicking here.
IMG Academy's soccer program has implemented a structured plan inclusive of on-field training, competition, physical strength and conditioning, mental toughness, leadership development, and nutrition education. Learn more about the program, and explore your opportunities by connecting with a soccer advisor through the form below.