IMG Academy Celebrates Student-Athletes Committing to the Next Level during 2019 NLI Signing Day On Wednesday, November 13th, 43 IMG Academy student-athletes signed their National Letter of Intent during the 2019 Fall Signing Day Ceremony. Surrounded by family, classmates, teammates, coaches, teachers, and friends, this group of senior and post-graduate student-athletes earned this honor by challenging themselves both in the classroom and in their sport. Today's group represented one of the largest groups of NLI signees ever at IMG Academy.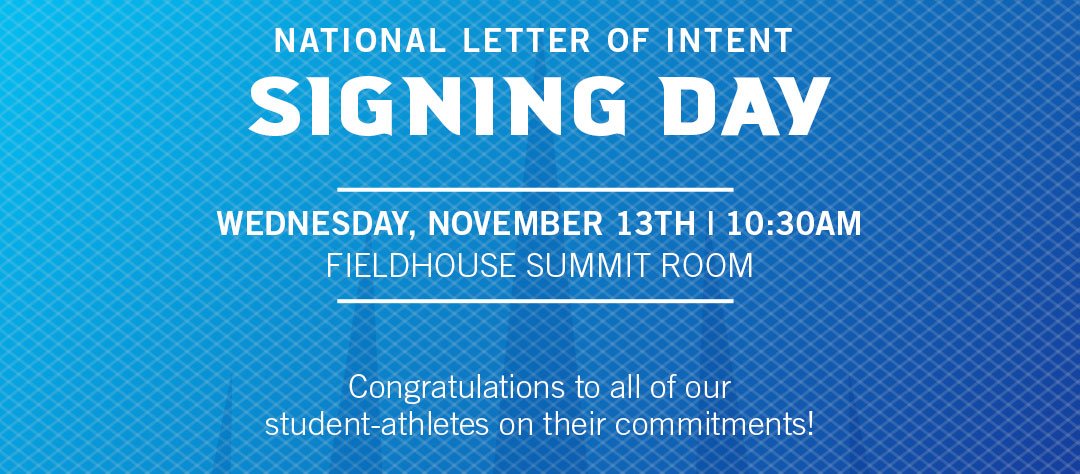 According to the NCAA, only about 7% of all high school athletes will compete at the NCAA level while just over 2.5% of NCAA student-athletes are competing at the D1 level. Of this group of IMG student-athletes, 13% of the 2020 senior class signed an NLI on Wednesday. Future signing days will also honor football student-athletes as well as spring signees in 2020, only adding to this notable percentage. The access to a dedicated College Placement Department as well as incredible resources throughout campus allow IMG Academy student-athletes to continue achieving elite success.
From the entire IMG Academy community, we look forward to seeing this group of student-athletes succeed at the next level. Congratulations to all signees and their families!
The complete list of Wednesday's signees included:
Baseball:
Aaron Combs - Coastal Carolina University
Andrew Bergeron - Georgetown University
Brett Cook - Virginia Military Institute
Charez Butcher - University of Tennessee
Mac Horvath - University of North Carolina
Kevin Karstetter - Florida Atlantic University
Brandon Llewellyn - Notre Dame
Jordan Miller - Georgia State University
Corbin Morrison - University of Tennessee
Matthew Pelcher - Hofstra University
Zach Thomas - Flagler College
Heston Tole - University of Arkansas
Billy Underwood - Coastal Carolina University
Basketball:
Jalen Johnson - Duke University
Jaden Springer - University of Tennessee
Matthew Murrell - University of Mississippi
Mark Williams - Duke University
Elizabeth Smith - University of the Pacific
Ariel Loiter - Colgate University
Zachry Edey - Purdue University
Nicquel Blake - University of Las Vegas
Alyn Breed - Providence College
Mikeal Brown-Jones - Virginia Commonwealth University
Golf:
Anabell Fuller - University of Florida
Herman Sekne - Purdue University
Gregory Solgaug - University of Oregon
Lacrosse:
Nathan Ashley - Lenoir-Rhyne University
Carson Baer - High Point University
Ellison Burt-Murray - Marquette University
Owen Geis - Sacred Heart University
Soccer:
Cole Motooka - Santa Clara University
Hosei Kijima - Wake Forest University
Emily Munguia - University of Houston
Lyna Schaffer - Colgate University
Ramsey Davis - University of Mississippi
Reese Elliott - University of Montana
Ashlyn O'Shea - University of Buffalo
Alexis Vanderlinden - James Madison University
Tennis:
Ana Geller - Stanford University
Nikki Redelijk - Pepperdine University
Petra Miszczak - Siena College
Maks Silagy - Florida State
Track & Field:
Malcolm Clemons - University of Florida