IMG Academy to Partner with Positive Coaching Alliance on Improving Participation and Accessibility in Girls Sports BRADENTON, Fla. (April 20, 2023) – IMG Academy and Positive Coaching Alliance are joining forces to develop two innovative programs and initiatives positioned on improving participation and accessibility in girls sports. The partnership between the industry leaders in the youth sports space is the next phase of IMG Academy's Women in Sports Committee, which was developed in 2022, and will result in the creation of workshops for coaches at IMG Academy and future trainings for coaches nationwide focused on youth female athletics.
The workshops will be developed by Positive Coaching Alliance and constructed exclusively for IMG Academy's more than 200 coaches that offer highly effective support, delivery, teaching and coaching to more than 1,400 student-athletes. Each workshop will feature a curriculum to help more effectively coach female student-athletes.
Through the IMG Academy Foundation, IMG Academy leaders will also work closely with Positive Coaching Alliance to share their experiences and strategies for Positive Coaching Alliance to develop a curriculum for coaching courses in both virtual and in-person settings that will reach coaches nationwide. The content will promote best practices for coaching and teaching female student-athletes in the modern youth sports space.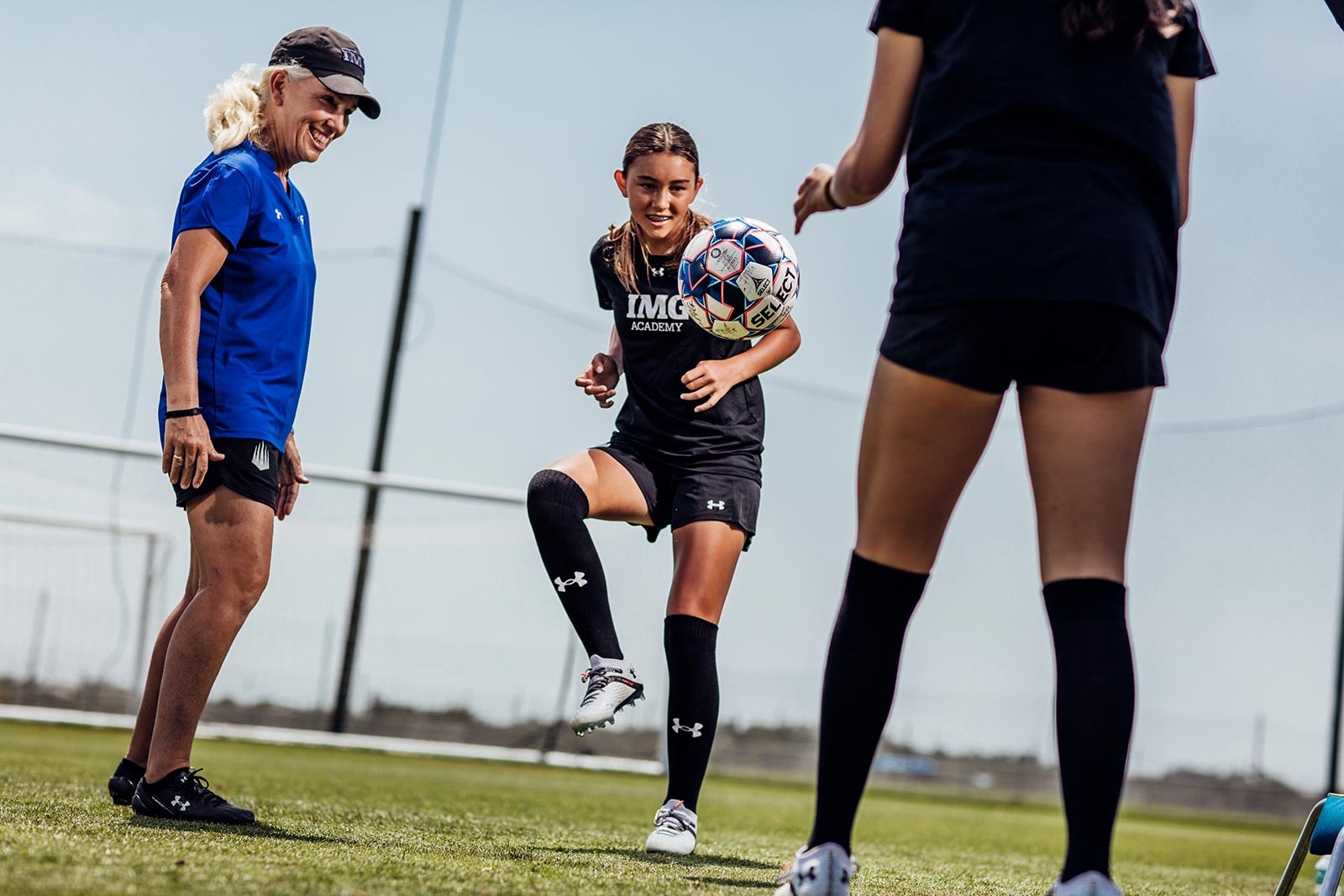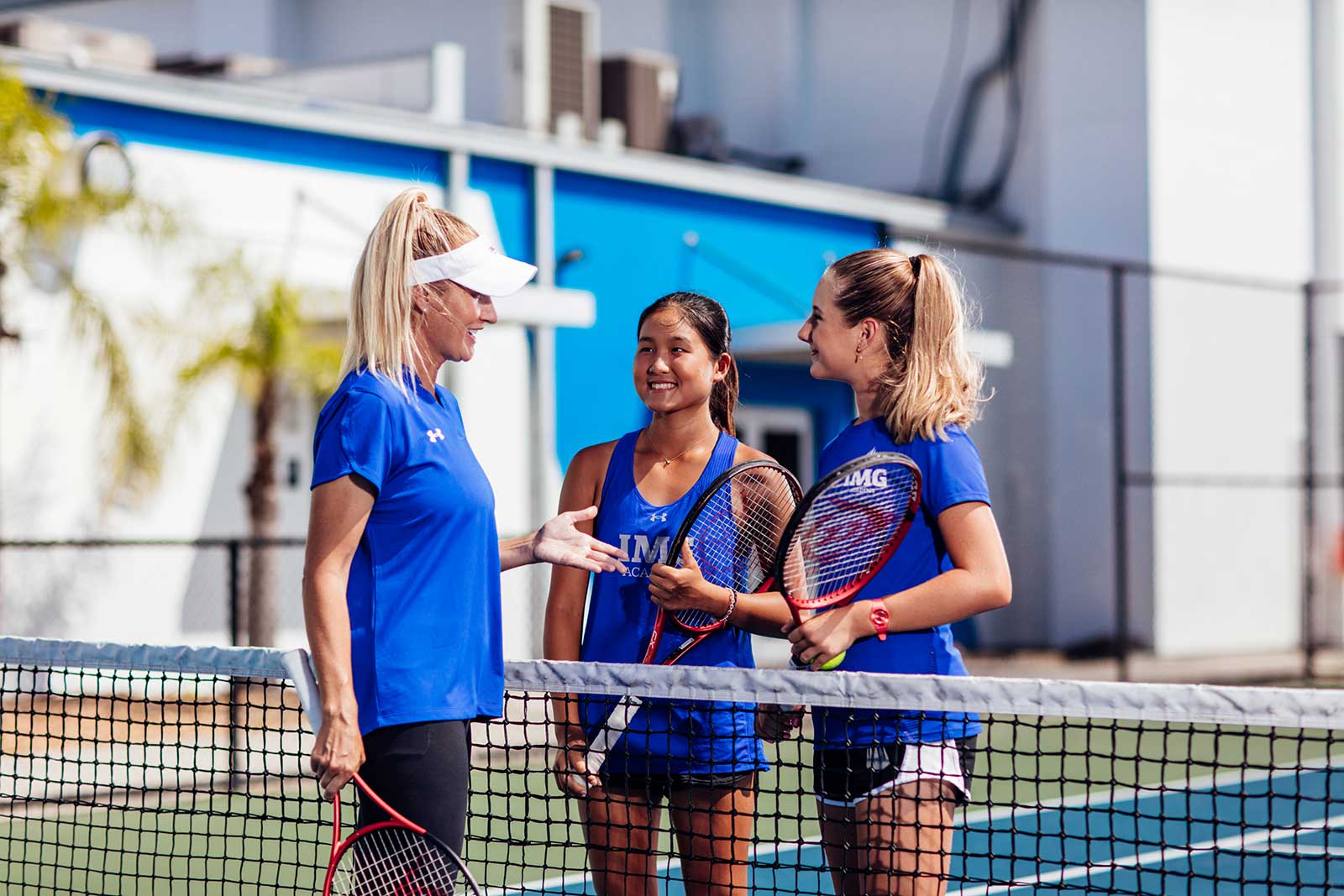 These efforts between Positive Coaching Alliance and IMG Academy are a direct result of IMG Academy's Women in Sports Committee – which has a holistic goal of improving accessibility and participation of young women in sports. Committee members include Cari Champion, Dany Garcia, Lindsay Davenport, Lindsey Vonn, Michele Tafoya and Robin Roberts. The IMG Academy Foundation has made a significant contribution to Positive Coaching Alliance with the partnership to create the workshops and future trainings for coaches.
"Last year, we set out to improve the girls experience at IMG Academy, to increase the number of girls on-campus and online, and to share our expertise, financial and marketing resources to support girls sports initiatives beyond our walls," said Brent Richard, President of IMG Academy. "Within the last year alone, IMG Academy has created the Women in Sports Committee, developed scholarships for girl student-athletes and is now dedicating training for coaches specific to girls athletics – we're incredibly proud to lead the charge in the youth space and have the IMG Academy Foundation included in this groundbreaking effort."
"We are thrilled to be partnering with IMG Academy and the IMG Academy Foundation to develop programs and initiatives for improving accessibility and participation of young women in sports as well as best practices for coaching young women in sports," said Jason Sacks, President of Positive Coaching Alliance. "With IMG Academy's investment in the entire student-athlete developmental journey, and Positive Coaching Alliance's expertise in training, content and resources that support social and emotional wellbeing, together we are committed to making a positive & long-term impact on the lives of youth athletes across the nation."
About IMG Academy
IMG Academy is the world's leading sports education brand, providing a holistic education model that empowers student-athletes to win their future, preparing them for college and for life. IMG Academy provides growth opportunities for all student-athletes through an innovative suite of on-campus and online experiences:
Boarding school and camps, via a state-of-the-art campus in Bradenton, Fla.
Online coaching via the IMG Academy+ brand, with a focus on personal development through the lens of sport and performance
Online college recruiting, via the NCSA brand, providing content, tools, coaching and access to a network of 40,000 college coaches
To learn more about IMG Academy and its on-campus and online experiences, visit www.imgacademy.com.
About Positive Coaching Alliance
PCA's vision is to build a world where every child benefits from a positive youth sports experience with a coach who inspires them to become the best version of themselves in the game and in life.
We train coaches and partner with youth sports organizations, parents, sports leaders, and communities to make youth sports more positive, equitable, and accessible to all kids regardless of social or economic circumstances.
For more information, go to positivecoach.org