IMG Academy Soccer Alumnus Named To Saudi Arabia Men's National Team IMG Academy alumnus Faris Abdi was among the 34 players called in for the Saudi Arabia Men's National Team friendly against Jamaica and Ghana on October 7th and 10th, respectively. Abdi signed with the University of Virginia men's soccer program prior to graduating from IMG Academy in 2017. As a senior at IMG, Abdi was named the 2016-17 IMG Academy Soccer Program MVP. During his career in Bradenton, Abdi showed his true potential and all-around qualities both towards his academics and on the field. His coach, Drew Hoffman, could not be more proud of Abdi's recent accomplishment.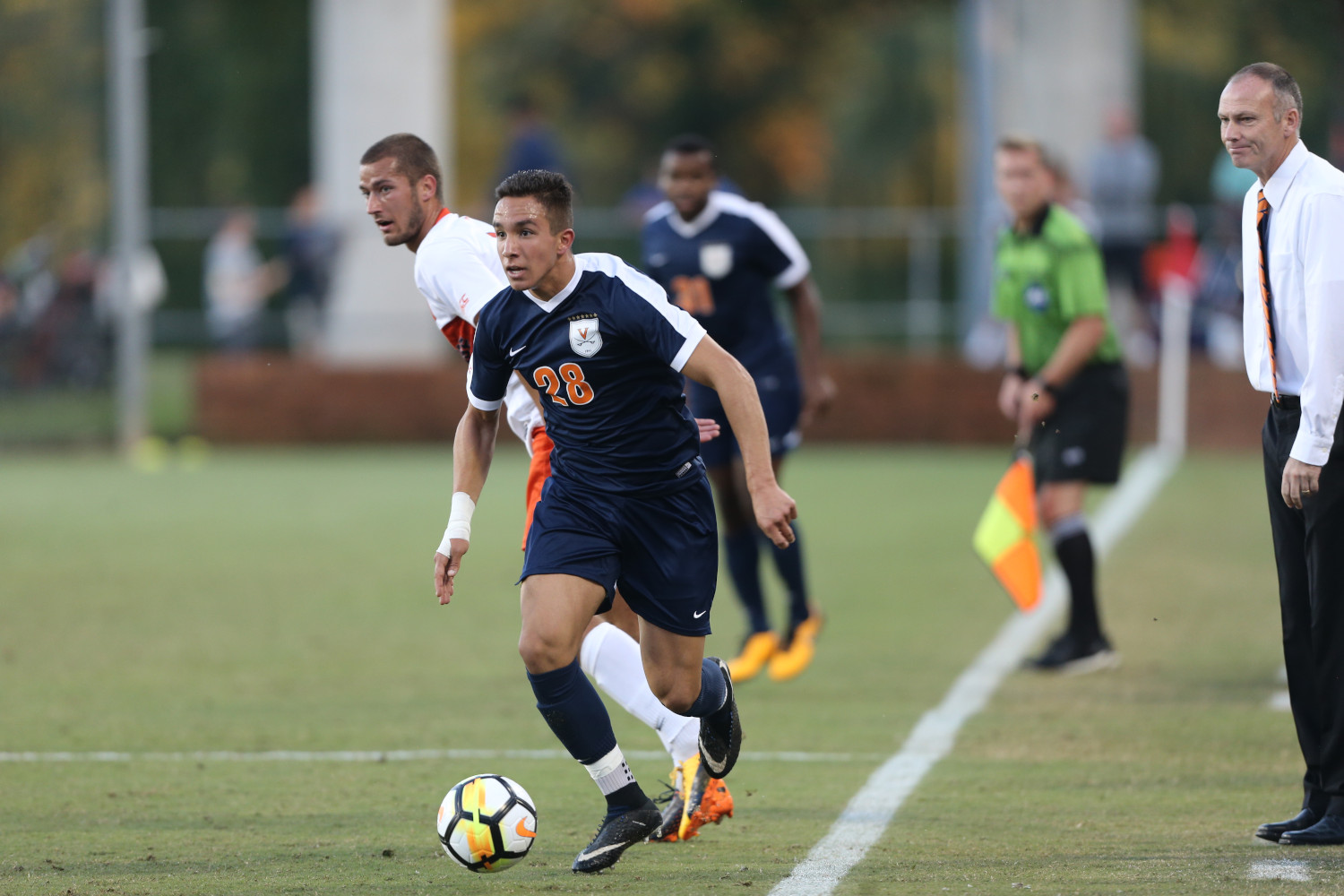 "Faris was a special player in his time at IMG. He was the rare combination of being extremely talented and possessing a work ethic like few other players I've ever worked with. His desire to become a professional player was insatiable. He has worked so hard to achieve this opportunity, and I know he is going to give everything he has out there. He'll make us all proud."
Since the start of the NCAA season, Abdi has started each of the Cavaliers' nine games and has scored one goal in 732 minutes played. Abdi is one of two alumni on the Cavaliers' roster, along with UVA senior Pablo Aguilar (class of 2013), who helped lead Virginia to the 2014 national championship.
It's clear that Abdi's legacy at IMG Academy remains one of a kind, and his potential has yet to be reached. He took full advantage of the opportunities within the boys soccer program during his training at IMG Academy, including utilizing his soccer-specific resources, the Performance and Sports Science Center for strength and conditioning, vision training, mental toughness, and nutrition courses, and even the college counselors inside the Academic Center to ensure his next steps were the best, personal fit. His tenure at UVA proves his decisions were on point, and his experience has propelled him to this crucial moment in his career.
Four Four Two Arabia believes Abdi also has a spark within him that could very well be key to Saudi Arabia's 2018 season. In a recent post analyzing the turn of Saudi football, they noted, "Then there's 18-year-old Faris Abdi, a Saudi student at the University of Virginia and also a member of  the U-18 US national team squad. He has been fast-tracked straight into the national team's camp where [Edgardo] Bauza will take a closer look at him with a view of handing him his competitive debut before the US does."
The upcoming two friendlies will portray the dedication, athleticism and passion that Abdi possesses, and his family at IMG Academy wishes him nothing but success along the way.