download our admissions guide
Soccer Academy Overview
IMG Academy's soccer academy continually builds out student-athletes who thrive both academically and athletically. Our soccer academy addresses all tactical and technical aspects of the game and develops student-athletes who are quick, strong, skilled and confident, while being fully prepared to compete in college and beyond from day one. Accolades range from propelling soccer academy student-athletes to professional leagues to encouraging athletes of any background and skill-set to work towards the college soccer recruitment process. Our soccer school alumni vary from the 2017 and 2018 class salutatorians to athletes currently competing in the MLS and internationally. Through total athletic development programming intertwined with soccer-specific training, each athlete endures a unique process best fit to align with reaching their peak potential.
Program & Alumni Accomplishments
Indiana Vassilev Aston Villa, Premier League
2 Dallas Cup Championships
2 U.S. Soccer Development Academy division titles
10+ Players signed to professional clubs out of high school since 2013
150+ D1 commitments
200+ Professional clubs and National teams trained and competed on campus in the past three years including: US Men's, USYNT, Eintracht Frankfurt, Boca Juniors, Atlanta United, Concacaf Championships, ICC Futures, and more
2017-2018 U17 FNPL League Champions
6-Time MLS All-Star and 2007 Defender of the Year, Michael Parkhurst
Soccer Program Structure
Our coaches competed at the highest levels and focus on speed of play and proactive thinking. They're accustomed to the soccer recruitment process and encouraging participation in the college showcase tournaments as well as the national and international tournament circuit. With over 10 months of soccer training as opposed to just one unique season, IMG Academy soccer program's student athletes prepare themselves for the team aspect, the development of relationships with teammates and coaches, and the prioritizing of sports along with academics. Our cutting-edge training in Performance elements improve strength, agility, endurance, nutrition, confidence, mental toughness and overall health.
Through a take on soccer unlike any other program world-wide, our student athletes are introduced to the highest level of club-like competition and tournament play while still engaging in extensive opportunities in the classroom and socially. As a boarding school with a club- team format, our soccer academy structure combines the best of both ideals – train with coaches creating an individually-tailored path to success for optimal effectiveness.
Club Teams & U.S. Development Academy
The IMG Academy soccer academy in Florida composes teams from U12 through U19 and post-graduate/PDL. The program also offers full participation at all age groups in the U.S. Soccer Development Academy. The first week of season includes trials and a starting point for players to compete. Players have the ability to transition to other teams when given the opportunity and for further development.
National Elite Teams (U16 - U19)
Participation in US Club and Florida Youth Soccer Leagues

Events such as Capital Areas Soccer League (CASL), Bethesda, IMG Cup, IMG Showcase, and State Cups

Showcased to college coaches in a controlled environment
One at IMG Academy in December and one away in February

4 annual college showcases

Determined by coaching and technical staff for each team

U17 & U19 Super Group compete in additional college showcases
US Club Soccer's premier league (FNPL)

League winners invited to play in the Elite National Premier League (ENPL) playoffs, consisting of clubs from the NPL and ECNL

Opportunities to scrimmage National Teams during their team training visits to campus as well as being called to compete on teams as needed

In 2018, student-athletes competed with São Paulo FC, the Canadian Men's National Team, and US Youth National Teams
Development Academy Teams (U12, U13, U14, U15, U17, U19)
DA players must be cleared through the International Transfer Certificate (ITC) process and Fédération Internationale de Football Association (FIFA) in order to be able to compete.
2 annual showcase events in November and June

U15, U17, and U19 age groups
Showcased to college coaches in a controlled environment

35-40 games from Labor Day until Memorial Day
Participation in IMG Cup event
Players have an opportunity to join international trips, including an optional summer tournament with an academic component
Athletic and Personal Development Integration (APD)
The soccer academy works directly with the Performance Center and APD staff to ensure that student-athletes not only receive the best training on the field, but that they also have the mindset, strength and ability to reach their potential. A soccer-specific strength coach builds out programs geared towards conditioning elite players while our vision and mental toughness team focuses sessions on items like peripheral vision, recognition, and awareness. Not only do courses align with sport, but they also target individuals from a well-rounded aspect. Building men of character remains a stand-out course that focuses on respecting oneself and others, being an authority in society, and even eliminating distractions.
Technology & Facilities
20+ grass fields for soccer practices and games
Soccer-specific stadium attached to a dedicated soccer building with locker rooms, meeting rooms for players and teams, and coaches' offices
Performance and Sports Science Center
Mind Gym for mental conditioning and vision sessions and foot-eye coordination training

Fit Lights, DynaBoard, and cognitive perceptive technology

Yoga studio
Strength and conditioning equipment
Classrooms for nutrition and leadership training
Athletic training facility for recovery and regeneration, including hot and cold tubs
Modern Recovery for All
TimTam is the official recovery sponsor of IMG Academy, and student-athletes have access to tools that take their game to the next level. TimTam's products were developed to provide student-athletes with effective training and fast recovery.
Soccer Academy Photo Gallery
Admissions
All prospective student-athletes must submit a completed application, including academic records and recommendations.
Soccer Program Tuition
For academic year 2020-2021, tuition ranges from $62,400 to $82,400 per year depending on age, boarding and grade of student-athlete. Go to our tuition page for the full sport-by-sport cost breakdown.
Soccer Camps
A great way to learn more about IMG Academy is to attend a camp and see first-hand how to take your game to the next level.
Notable Soccer Program College Commitments
Student-athletes receive individualized roadmaps for reaching their goal of playing their sport at the collegiate level. This work begins when a student enters upper school at grade 9 and above.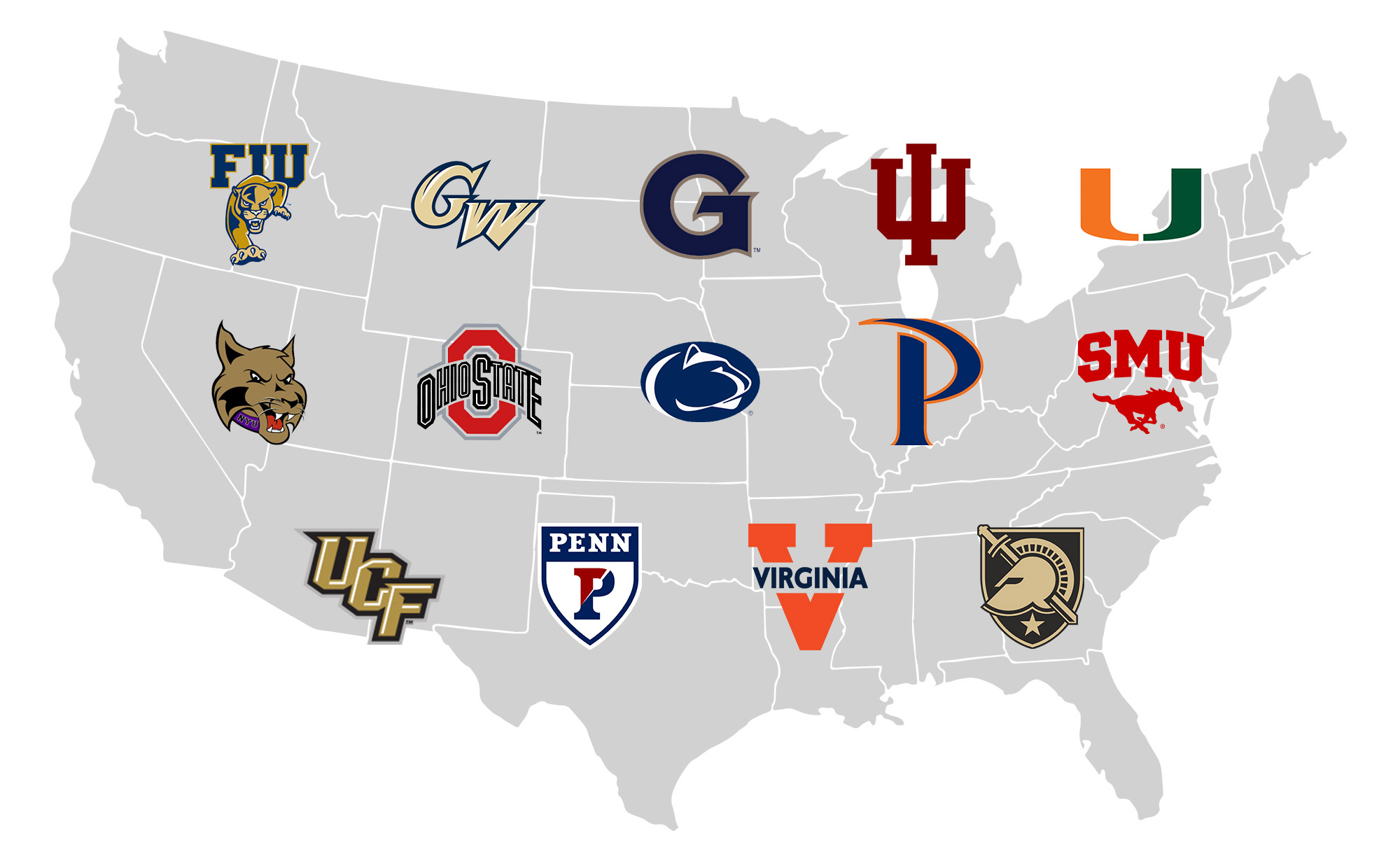 Testimonials

If I wasn't at IMG getting help from the soccer side and coaches, as well as the college counselors, I wouldn't be here right now… This is like my home now. I've been here for 5 years, doing my everyday routine at a different place is going to feel a little weird at first just because it's not IMG, but it's definitely exciting.

- Michael Cormack

IMG Academy Alumnus

I'm going to miss my brothers, for sure. And, it's not only the players that I had on my team, but it was almost every single guy at the Academy… Even though I'm here for myself, we're all helping each other succeed, so it's a special thing.

- Zach Zimmerman

IMG Academy Alumnus

It gives you more drive – way more drive, to try to be better than the person you're walking next to at school.

- Indiana Vassilev

IMG Academy Alumnus