The74: Helping Student-Athletes Reach Their Full Potential When working with talented student-athletes, it can be easy to focus more on the 'athlete' and less on the 'student.' To become a well-rounded person, you need both. Regardless of if their current focus is on their upcoming game or practice or on their academic curriculum, it's important for the adults in these player's lives—parents, coaches, teachers, and mentors—to sit them down and make sure they have a clear understanding of what it takes to become a 'whole person.'
"I have a front-row seat to the interaction between sports and academics for elite student athletes. As a result, I believe more than ever that we as educators need to support the full human potential of young athletes and celebrate the inherent brilliance they may not even realize they have," Michael Lehan, Head of School at IMG Academy and a former NFL cornerback said.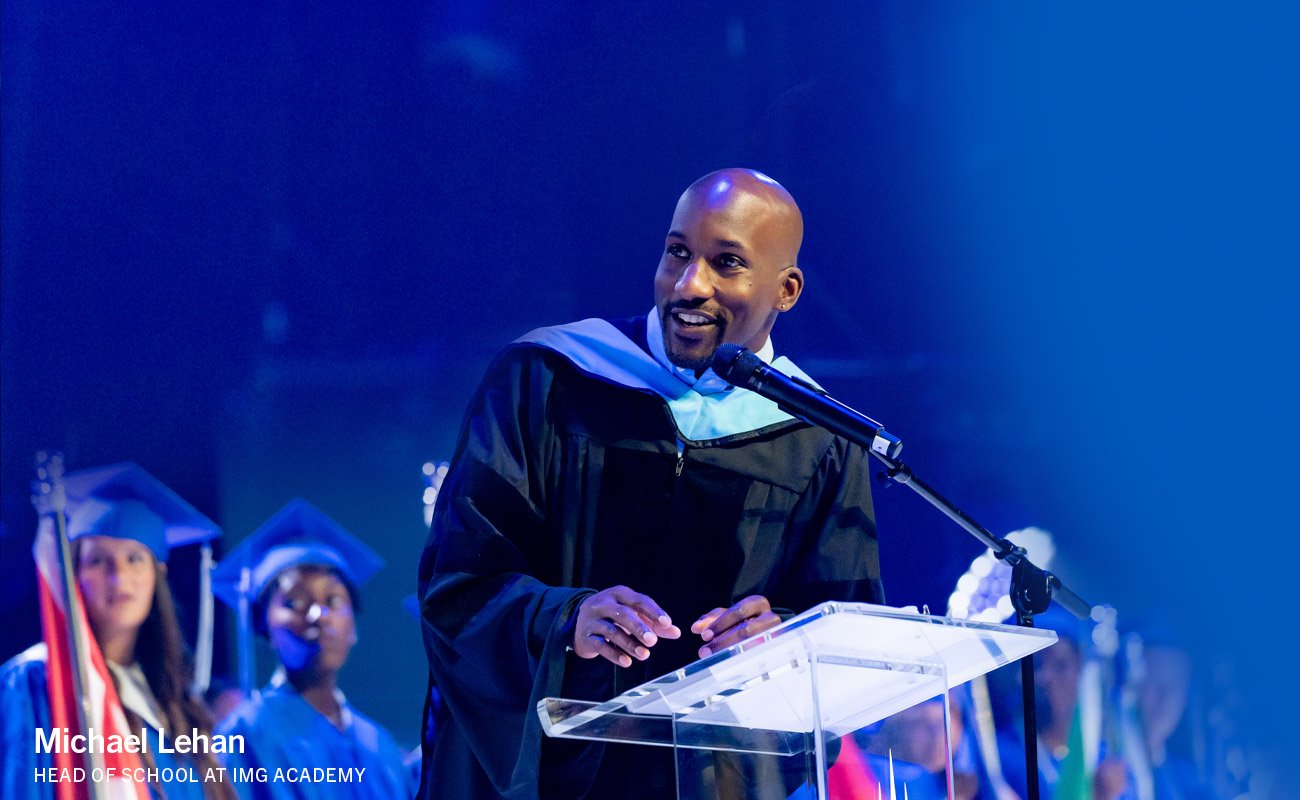 Lehan has a series of questions adults can ask to help student-athletes begin to think beyond sports:
Who are you, really?
What do you stand for?
How do you know what your values are?
To better guide these conversations, it's best to be vulnerable. Student-athletes might be used to people having a narrow vision of who they are, but exploring their lives beyond sports can help guide conversations and view points to be broader and even lead to more engaging conversations.
"Talented student-athletes deserve the best support, coaching, and resources possible so they can make full use of their talents and strengths," Michael Lehan explains. "They also need to build a strong foundation for developing a true sense of self through exposure to rich experiential learning, such as internships and volunteer opportunities, relevant instruction, and transferable life skills."
You can continue reading the full article on The74.
IMG Academy continues to be the industry leader in sports development and college recruitment for dedicated student-athletes. To learn more about any of our on-campus or online youth programs, request more information below.