#Trending: The Orange Hoodie Orange is trending. And, so is the WNBA.
When you combine a world sans sports, increased national media coverage, and a trendy garment, it creates some serious buzz. Tweets, selfies, Instagram stories, articles - you name it; it was posted.
Meet the Orange Hoodie.
From LeBron James dawning the gear to Naomi Osaka posing in the garment to Michael Thomas repping the look, the Orange Hoodie captured global fame seemingly overnight. The WNBA's restart, much like other recognized sports leagues, drew international attention for more than one reason, but this season just seems special. And, the ratings speak for themselves.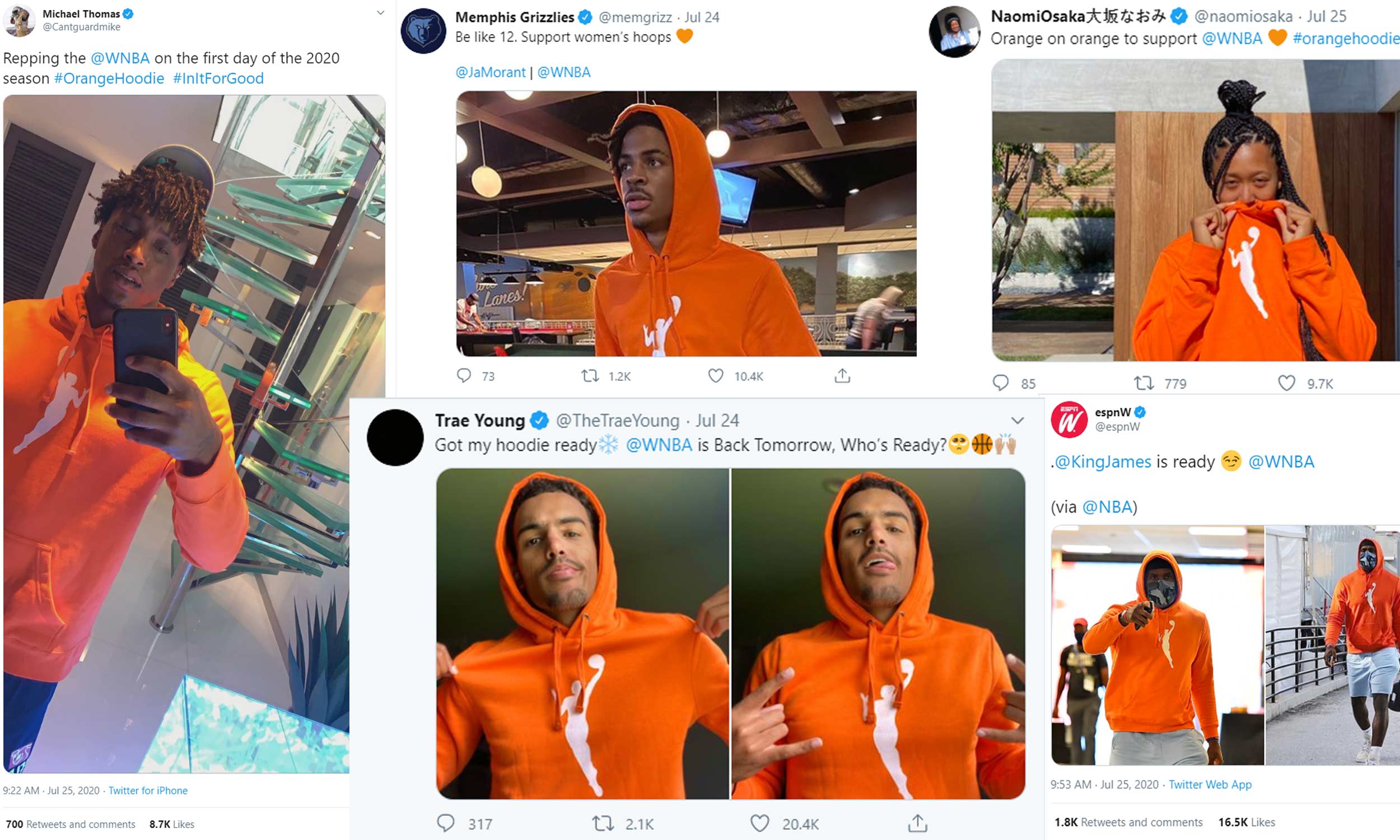 Following opening weekend, viewership was up 63% compared to the average game during the 2019 season.
And, we can't forget about the reach of the hoodie. When a clothing item generates 16,400 Twitter mentions, more than 623 million potential impressions, and tops Fanatics' site as the most sought-after item of the moment, you can't help but do a double take. GQ wrote about it, the Golf world is idolizing over it, and ESPN is riding the trend. Sports are back, and the WNBA season is #trending.
Catch the action live for the duration of the league's regular season, followed by the playoffs and championship series - all being played from IMG Academy in Bradenton, Florida. Click here for complete details and coverage information.