63 D1 Commitments Since 2013
---
Since the 2014 season, the team is sporting a 30-1 record and holds claim to back-to-back top-five national rankings in 2015 and 2016. With more than 20 Under Armour All-Americans since 2013, a 2016 Butkus Award winner in Dylan Moses, and two 2017 Heisman trophy candidates in alumni Bo Scarbrough and Deondre Francois, the Ascenders have become the nation's premier football program.
Connect with a sport advisor!
Scroll through key IMG Academy Football Program Details

About Our Program
For those with dreams of playing college football, no high school football program in the nation can better prepare you than IMG Academy. Life at IMG Academy mimics that of a collegiate athlete, where they are challenged with balancing a demanding academic curriculum and a challenging competition and training schedule. The result is graduates earning spots at some of the nation's most prestigious athletic and academic universities with full preparation to succeed from day one.

Program Accomplishments
100% of the Class of 2017 went on to play football in college, with 90% going Division I
Projected top-five team in the 2017 preseason rankings
30-1 overall record from 2014-2016, including a top-five national ranking in 2015 and 2016
20 Under Armour All-Americans since 2013
7 nationally televised games since 2013
63 D-I commitments since 2013
Hosted over 250 coaches from over 90 college football programs during the 2016-17 school year

Program Structure
Heading into 2017, the Ascenders will showcase two varsity football teams. The program starts with robust offseason training that includes cutting-edge performance development to promote gains in strength, speed and overall health, and on-field strategy and position-specific coaching from former college and NFL players/coaches. The teams will practice in front of college coaches from across the nation leading up to the Spring Game. The program culminates with a challenging schedule that includes top regional competition for our two varsity teams.

Athletic & Personal Development
Performance goes beyond just physical capabilities. Student-athletes in IMG Academy's football program are trained in areas like speed and strength, vision, mental toughness, leadership, nutrition, athletic body management and life skills. Our APD program promotes athletic progression, character development and overall personal development, and gives our athletes and edge on the competition.

Technology & Training
STRIVR Virtual Reality technology gives our student-athletes an edge over the competition with unlimited and more meaningful repetitions in the most realistic environment possible. VR sessions accelerate our athletes' training regimens and allow IMG's coaching staff to provide better and more in-depth feedback, improving athletes' footwork, decision-making skills, and recognition and understanding of in-game adjustments, zone read options, route running, and various coverages.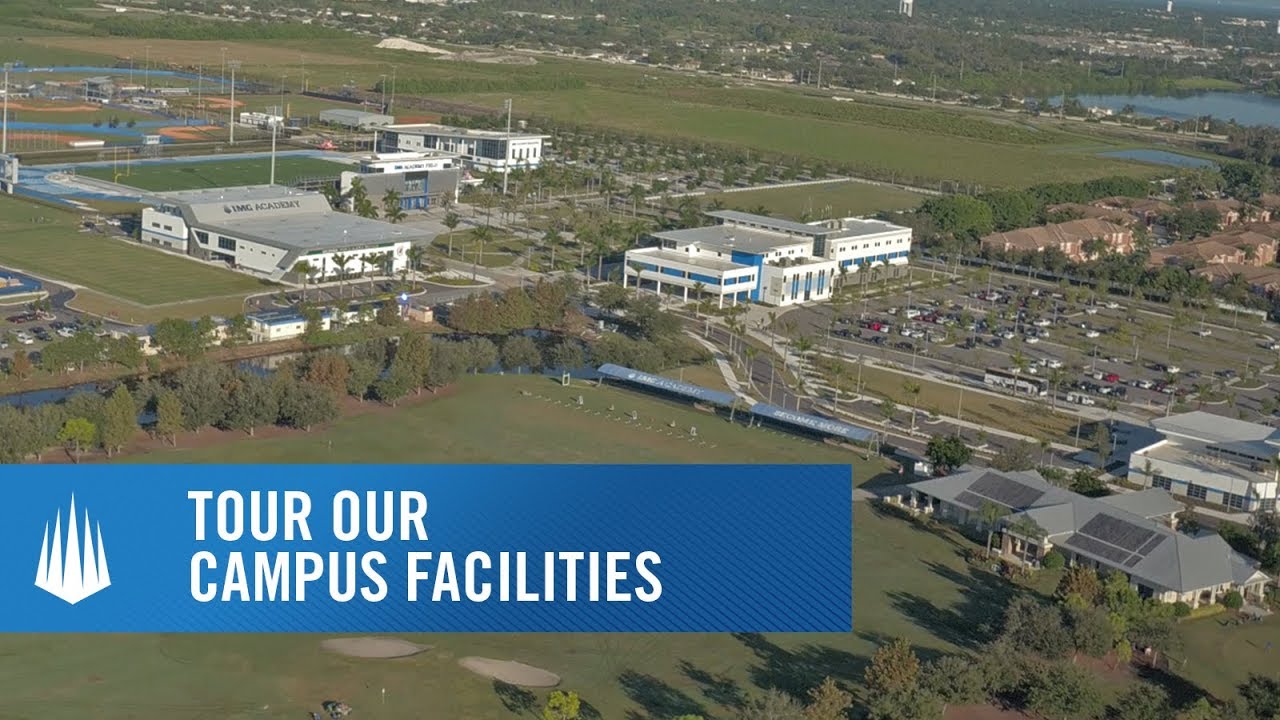 Explore Our Campus
Student-athletes of our football program will have access to our state-of-the-art stadium, our Fieldhouse - complete with pro-style locker rooms and meeting space for film review, more than 20 multi-sport fields and our 65,000 square-foot Performance & Sport Science Center with a 12,000 square-foot weight room. All of our facilities are maintained at a professional standard to ensure the perfect training environment for every athlete.

Balance & Preparation
"Our top priority is preparing student-athletes for success at the collegiate level. Our players learn to balance academics and athletics through a strict daily schedule. The discipline, hard work, and time management skills required both in the classroom and on the field help provide a foundation second to none." - Kevin Wright, Head Football Coach
Notable College Commitments
Whats Happening On The Football Front
What People Have to Say About Our Program:
"Most of the players who go to IMG Academy we're already recruiting. They do a great job with player development." - Nick Saban, University of Alabama head football coach, during 2016 SEC media day.
"It's the best high school in America, really. When you come here, it's going to change you. You're going to learn how to work hard, how to be comfortable/uncomfortable. It's not going to be easy, but it all pays off in the end." - KJ Osborn, IMG Academy class of 2015
"(College football) championships are built on recruiting, and no high school program in America has more stars than IMG Academy. Almost overnight, it has become the most important recruiting ground in the country." - Member of the Football Writers Association of America