Year Round, Sports & Education Camps at IMG Academy
CHOOSE A SPORT TO LEARN MORE AND REGISTER
The Right Camp For You
World-Class Coaching
Each coaching staff yields years of unparalleled experience, ranging from the collegiate arena to Olympic settings. Coaches have competed and worked with athletes of every level, so they deliver expert instruction in their area of focus. Sport-specific coaches along with renowned specialists in strength, vision and speed training, mental conditioning, nutrition, and leadership encompass the knowledgeable camp team at IMG Academy.

Facilities
Taking place on our 500+ acre campus, IMG Academy camps offer a place where athletes eat, sleep, and train. Inclusive of sports facilities, residence halls, campus center, dining halls, swimming pools, social spaces and game rooms, and a wellness spa, our campus creates an atmosphere that's unlike any other. With all accommodations and training facilities on one campus, athletes focus on athletic growth and camp enjoyment!

Customize Your Training Program
For athletes of all skill levels, we've developed four different programs that will transform your game. Choose one of the following training programs that best fits your athletic goals.
Core

Cutting-edge Training
AGES 8-18
---
The foundation of all IMG Academy training programs:
Two sport-specific training sessions per day plus physical conditioning or mental training session in a group setting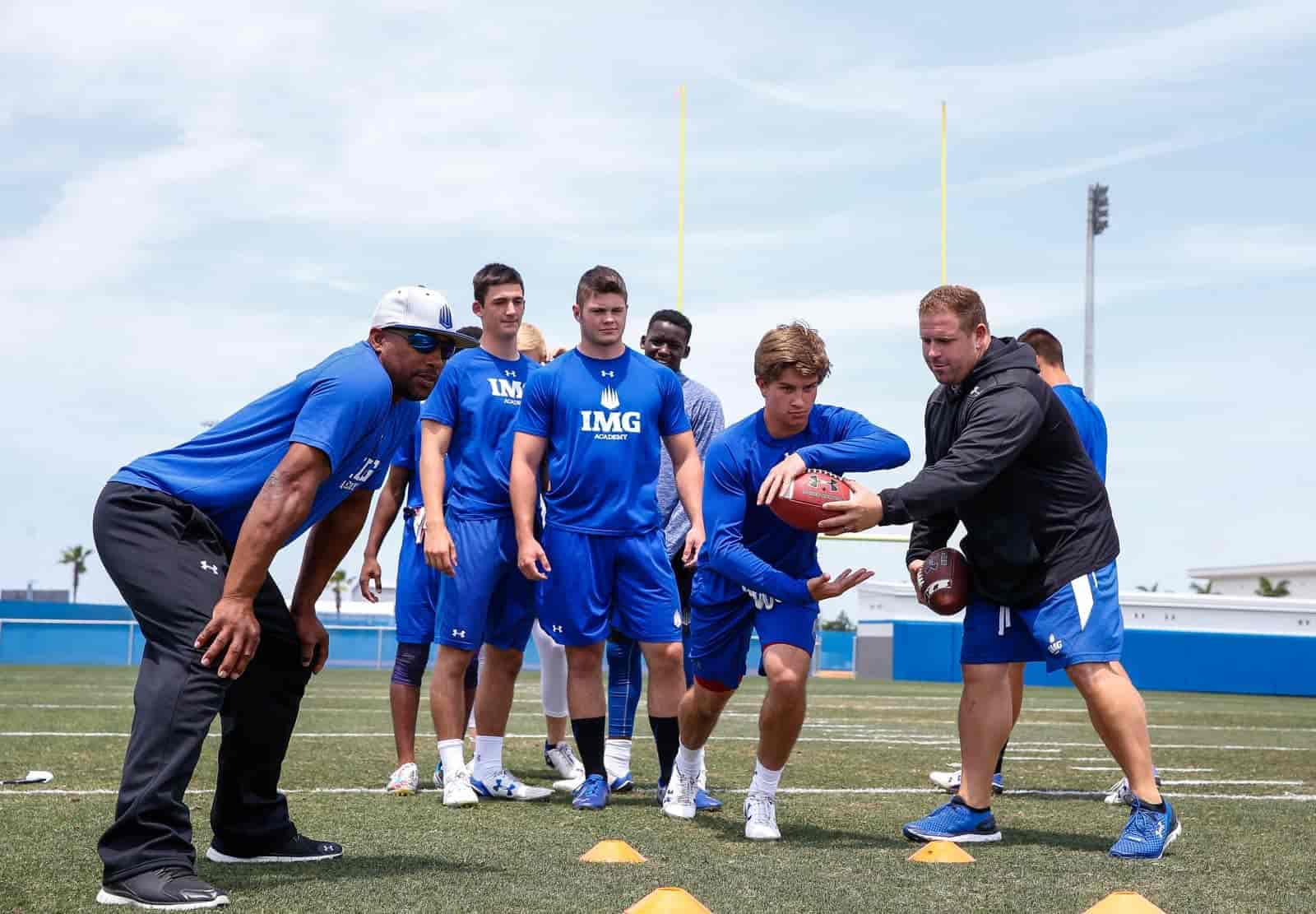 Total Athlete

Complete Sport & Personal Development
AGES 12-18
---
Includes CORE program plus one area of concentration per day: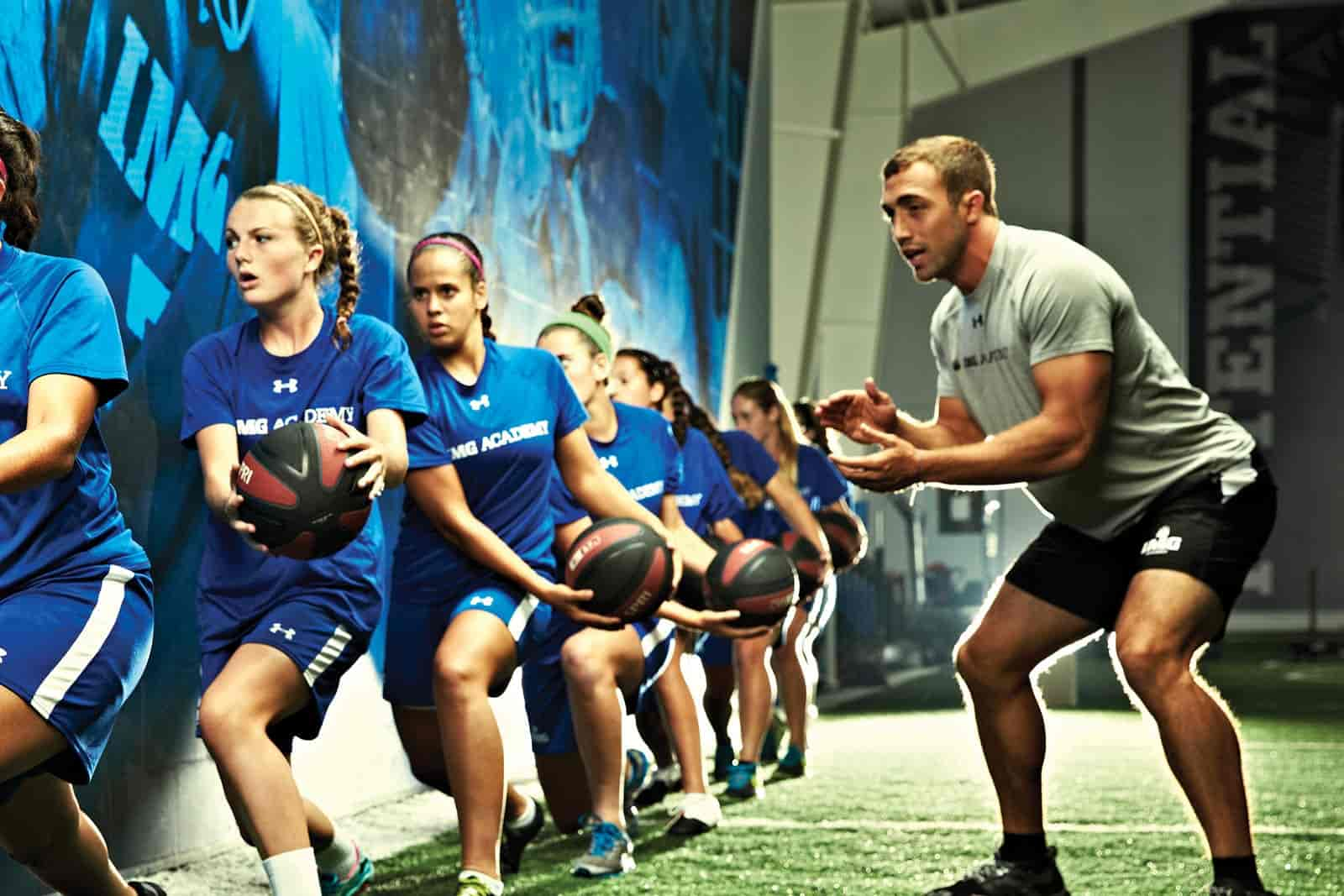 Breakthrough

Advanced training & Personalized coaching
AGES 8-18
---
Includes CORE program plus the following:
1-on-1/Small Group Sessions
Coaching on sport-specific and personalized skills training
&

Individual Athlete Focus
Work on a position, tactic, strategy, or other component of a specific sport's game
&

Progressive Workouts
Tailored drills and training based on athlete performance in CORE group sessions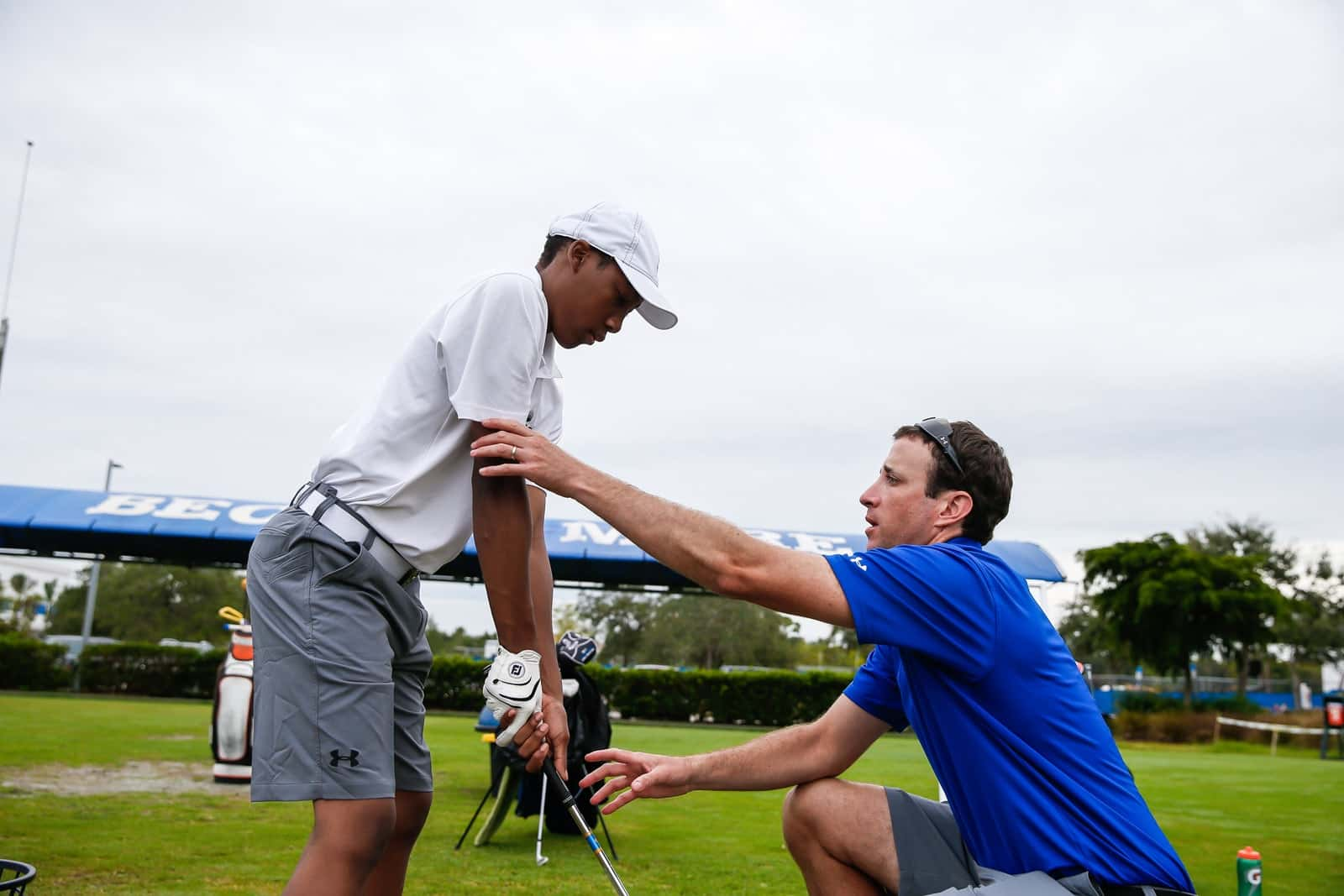 Game Changer

The Ultimate Training Experience
AGES 12-18
---
Includes CORE + TOTAL ATHLETE + BREAKTHROUGH programs plus:
Complete Athletic and Personal Evolution
Modeled after our student athlete training curriculum, GAME CHANGER is a customization of all available camp aspects in the ideal atmosphere for individuals seeking the fullest sport training and development experience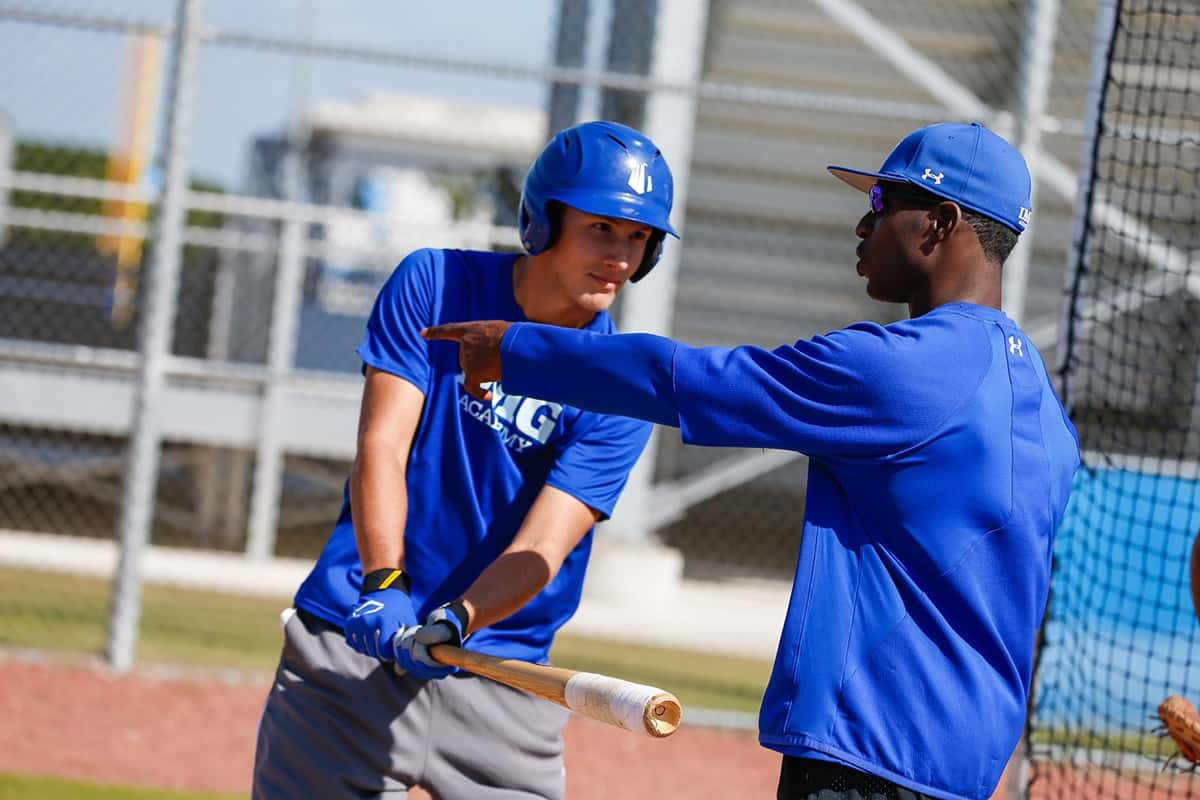 If you are interested in English as a Second Language (ESL) or SAT/ACT Prep camps, choose a sport below and select TOTAL ATHLETE or GAME CHANGER to register for these camp concentrations
Total Athlete

Complete Sport & Personal Development
AGES 12-18
---
Includes CORE features plus one area of concentration per day: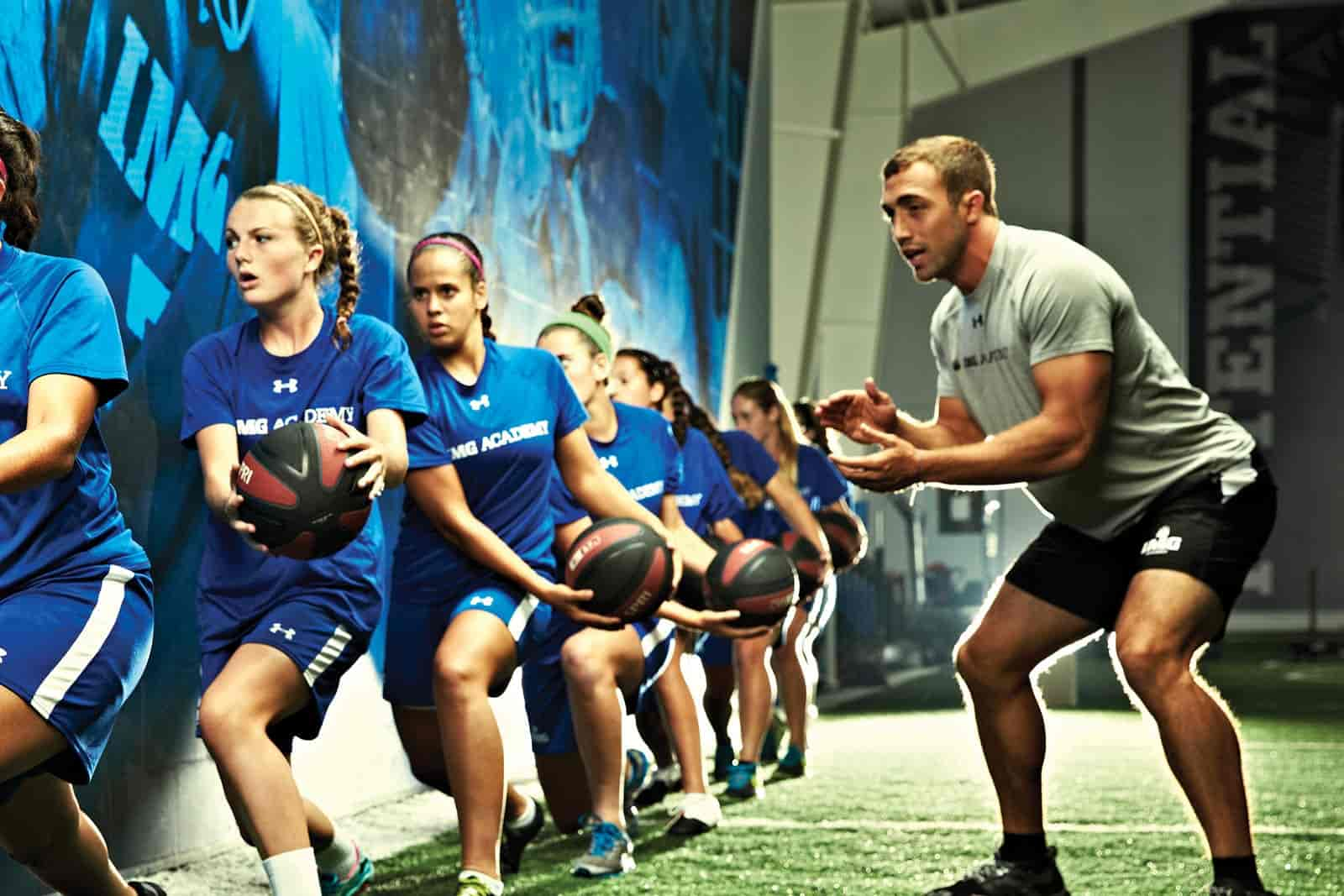 Game Changer

The Ultimate Training Experience
AGES 12-18
---
Includes CORE + TOTAL ATHLETE + BREAKTHROUGH features plus:
Complete Athletic and Personal Evolution
Modeled after our student athlete training curriculum, GAME CHANGER is a customization of all available camp aspects in the ideal atmosphere for individuals seeking the fullest sport training and development experience