Basketball Program
2019 National Champions
download our admissions guide
Basketball Academy Overview
The IMG Academy basketball academy features a multi-phased teaching approach that focuses on position-specific instruction, player evaluations and a rigorous competition schedule along with all of the correct tools to find the ideal college placement. By working through the pre-season, in-season, and post-season with familiar staff and around a comfortable yet challenging environment, student-athletes grow accustomed to the style of play and level of intensity like that of a high-level collegiate basketball program. With college placement and recruitment training readily available from both the academic and athletic side, basketball academy student-athletes create a vision of their next steps with our expert staff. Viable resources like team-specific coaches and trainers yields a comaraderie unlike any other college-preparatory institution in the world.
Program & Alumni Accomplishments
2019 GEICO High School National Champions
2 McDonald's All-Americans in 2020
6 McDonald's All-Americans since 2017
9 Alumni drafted into the NBA since 2005
11 Alumni competed in the 2017 NCAA Tournament
24 D1 commits in the 2016, 2017 and 2018 IMG Academy graduating class
#3 National Varsity team ranking in 2016 & #10 ranking in 2017
Basketball Program Structure
With teams at the post-graduate, varsity, junior varsity and middle school levels – and a unique developmental approach to each – the IMG Academy basketball program provides the nation's most effective training environment. Upperclassmen and post-graduates experience intensive, position-specific instruction that replicates how collegiate basketball programs operate. Underclassmen and middle school student-athletes experience a training methodology focused more on development and foundation-setting for continued growth.
With as much attention to academics as the efforts on the court, student-athletes follow individual development plans geared directly towards their personal goals and progression. With the capability to place our student-athletes in front of as many college coaches as possible, the IMG Academy basketball academy continually builds upon annual recruitment classes and signees.
Internal competition gears individuals up for external games, as players continue to grow within their teams and evolve as they progress. Basketball academy student-athletes see local, regional and national competition as their training is enriched with both the developmental side and training components leading up to basketball season. Even during the summer months, student-athletes have an opportunity to grow as they take advantage of summer school, team training options, and innovative on-court programming.
Sample Basketball Schedule
September
Orientation
Training camp (3 week evaluation period for all players)
Strength training emphasizing hypertrophy based principles
Performance & NBA style Combine testing
NCAA eligibility center registration
Start of fall basketball league
SAT/ACT sign-ups
Senior/Post Grad recruitment meetings
Open practices for college coaches, averaging 70+ coaches per year
October
Team practices with tactical & skill development with 2-3 individual workouts per week
Individual development plans distributed to players and parents
College placement meetings*
College application process continues/Common App finalized*
* Applies to Seniors and Post Grads only
November - February
In-season games begin
Continued skill development
Underclassmen recruitment planning
Continued college placement meetings*
Narrowing college choices/list*
Individual development plans
* Applies to Seniors and Post Grads only
March - April
Spring AAU season begins; Teams will travel to national events
Emphasis on strength development after game season
Individualized skill development training
Focus on skills training
Finalize college selections and enrollment paperwork*
* Applies to Seniors and Post Grads only
May
Final player evaluations
Summer training plan distributed
End of year recognition banquet
Underclassmen official visits
Strength training emphasizing hypertrophy based principles
June - August
Academic Elite Tour
Hoop Group Elite
Summer AAU teams
Focus on off-season development
Athletic and Personal Development Integration (APD)
Sport-specific guidance through the APD department gears training towards the basketball academy in methods proven to set IMG Academy student-athletes ahead of the competition. Courses in strength and conditioning, vision training and mental toughness allow for individuals to develop skills and mobility that's such an asset during game time. Not only does the basketball program develop athletes, but it also focuses on forming well-rounded individuals. Building men of character and leadership training reviews topics pertaining to distractions in society, self-respect, and becoming a figure of authority. Through APD offerings, the basketball academy ensures preparation for time on the court, in the classroom, and for the next steps after graduation.
Technology & Facilities
Four basketball courts with 24 baskets with video analysis capabilities during practices and games
Keemotion Video Analysis

Automated film recordings allowing instant play review and game corrections

Covered turf facility for speed and agility work with coaches focused on basketball players
Performance and Sports Science Center
Mind Gym for mental conditioning sessions and vision training

Fit Lights, dynaBOARD, and cognitive perceptive technology

Yoga studio
Strength and conditioning equipment
Classrooms for nutrition and leadership training
Athletic training facility for recovery and regeneration, including hot and cold tubs
Modern Recovery for All
In an effort to ensure that recovery is an integral part of training, the TimTam Recovery Center allows student-athletes to have access to the most advanced techniques as well as the highest quality of products. Located adjacent to the basketball courts, the center provides cutting-edge treatment to basketball players looking to train harder and recover faster.
Basketball Academy Photo Gallery
Admissions
All prospective student-athletes must submit a completed application, including academic records and recommendations.
Basketball Program Tuition
For academic year 2020-2021, tuition ranges from $63,400 to $83,400 per year depending on age, boarding and grade of student-athlete. Go to our tuition page for the full sport-by-sport cost breakdown.
Basketball Camps
A great way to learn more about IMG Academy is to attend a camp and see first-hand how to take your game to the next level.
Notable Basketball Program College Commitments
Student-athletes receive individualized roadmaps for reaching their goal of playing their sport at the collegiate level. This work begins when a student enters upper school at grade 9 and above.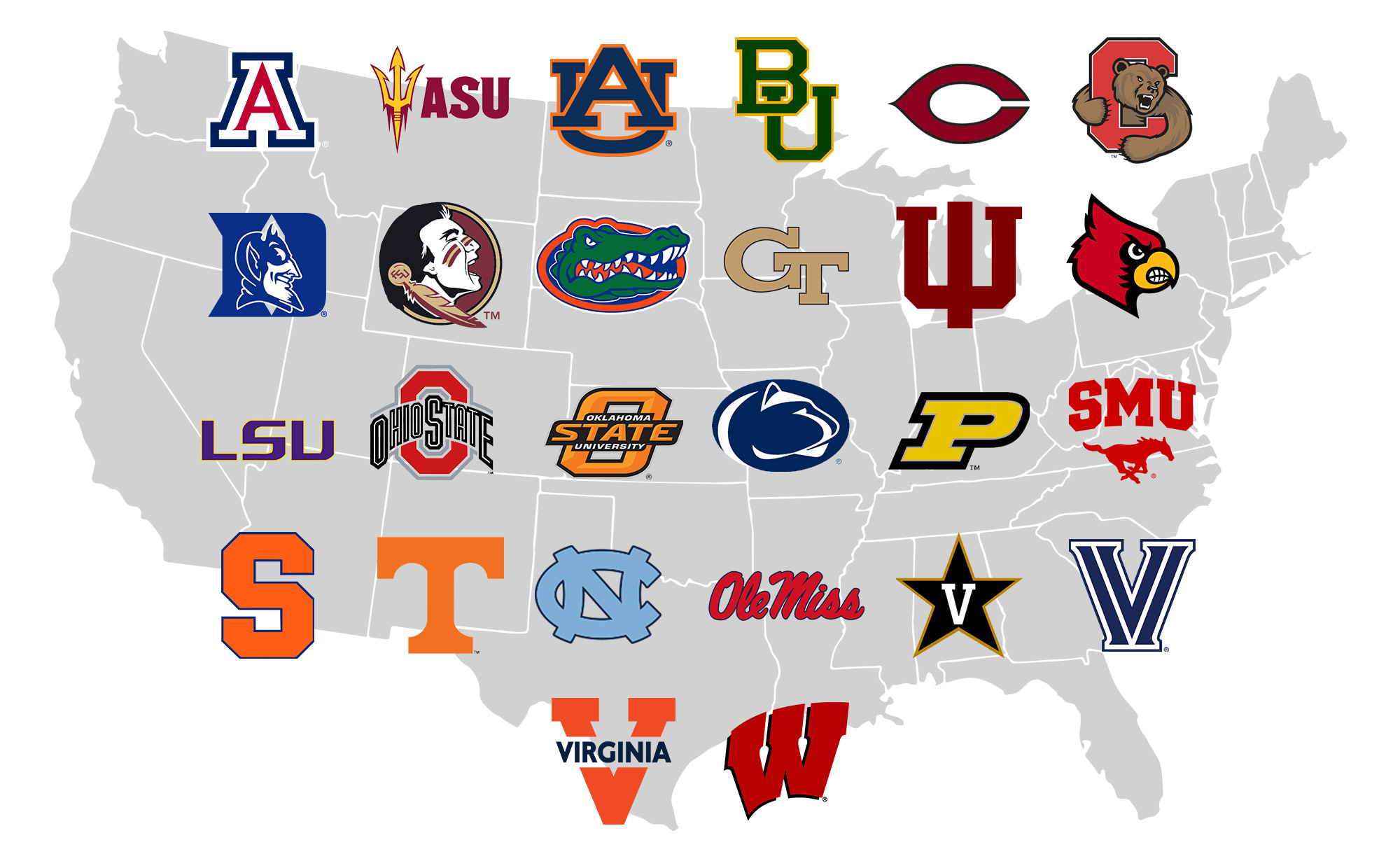 I'm very happy to be here at this great academy, and the coaches are really good. They know so much about basketball and they've been teaching me a lot. I've already learned so much in just a short space of time. For example, when I first came here I wasnt that good at jumping, but now I'm a lot better. I've improved on simple things like that, theres still so much more for me to learn but I'm definitely in the right place to do so. They make you work really hard here but thats fine by me. Whatever they tell me to do, I'll do it.

- Satnam Singh

IMG Academy Alumnus

- Hunter James

IMG Academy Alumnus