Johnny Mouradian
Languages Spoken: English
Mouradian is Head Coach and General Manager of the Philadelphia Wings. Mouradian's National Lacrosse League experience as a General Manager dates back to 1992 with the expansion Buffalo Bandits. With the Bandits from 1992 to 1997 won the league's championship three times (including the inaugural season) and made the playoffs every season. From 1999 to 2000, Mouradian joined the Toronto Rock, where the club won the championship in both seasons. Mouradian is the only General Manager to win five championships.
In 2003, Mouradian was named the General Manager and Head Coach to the expansion San Jose Stealth. He served as Head Coach for the 2004 NLL season and the 2005 NLL season. In 2004 he was named National Lacrosse League GM of the Year Award. In February 2008, Mouradian was inducted into the National Lacrosse League Hall of Fame. As a player, Mouradian played collegiate lacrosse at Ithaca College, and is a member of the school's Hall of Fame. He was also a member of the 1978 Team Canada, which upset Team USA in the World Lacrosse Championships.
contact us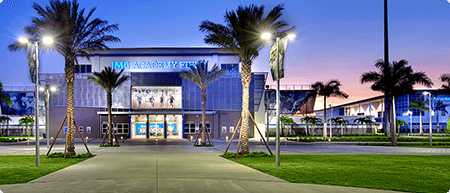 5650 Bollettieri Boulevard
Bradenton, FL 34210
Schedule a Visit
Request Consultation
Please fill out the form below and a specialized expert will follow up within 24 hours.
Request a brochure

We offer downloadable and printed brochures covering boarding school, youth camps, adult programs and team training in multiple languages.
Get it now