IMG Academy lacrosse program to field Academy fall elite team and spring varsity team in 2012-13
March 27, 2012
by: largeinc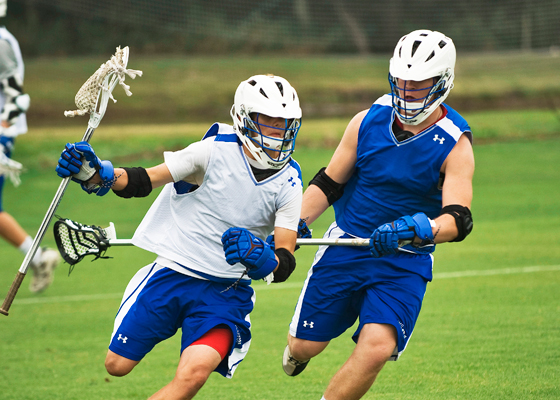 Today IMG Academy announced it will field an Academy fall elite lacrosse team and spring varsity lacrosse team in 2012-13. The fall season will include participation in a mix of field and indoor tournaments, as well as a national recruiting tournament. The spring schedule will also feature a balance of indoor/outdoor tournaments, as well as in- and out-of-state competition. 
Said IMG Academy lacrosse program Director Bill Shatz, "With our camp success over the past year, there is an increasing demand from our young athletes and their families to offer an Academy residency program much like that of IMG's other sport offerings. We are thrilled to declare 2012-13 as the official start to our residency program, which will be the only boarding program in the nation to integrate box [indoor] and field lacrosse."
Director Bill Shatz took the helm of the young IMG Academy lacrosse program in the fall of 2011, having been involved in lacrosse programs and activities for more than 30 years as a player, coach, leader, and business executive. Shatz is one of the founders of the elite Fire Lacrosse Club, which has teams in Tampa and Rochester, NY, and has served the organization as the President and head coach of the U-19 team, where he has assisted dozens of players in going on to outstanding academic and athletic collegiate experiences.  He is also the co-founder of the American Indoor Lacrosse Association, an international organization with the mission of extending the NLL-style indoor lacrosse game throughout the United States and globally. 
Drawing on his extensive experience in the sport, Shatz recognized the uniqueness of offering a residency program that could provide young athletes the best of box and field lacrosse to expand their playing options and future opportunities in both the collegiate and professional ranks. Together with his team of coaches with playing and coaching experience at all levels of the game, Shatz will lead the Academy into its first competitive season.
IMG Academy Lacrosse program student-athletes will receive the unique academic and athletic integrative experience for which IMG Academy is known. Utilizing a college-style A/B schedule that involves school in the morning and sport training in the afternoon, students are provided an ideal environment for improving performance in both school and athletics. Over the past three years, the IMG Academy teaching and coaching staff have collectively helped send nearly 300 IMG student-athletes to Division I schools. Each year, more than $1 million in first-year academic and athletic scholarships is awarded to IMG Academy' nearly 150+ graduating student-athletes.   For more information about the IMG Academy lacrosse program, visit: www.imgacademy.com and select 'Lacrosse.' For specific questions or to register for the program, contact: Mike Milliron, michael.milliron@imgworld.com.