NCAA Divisions I, II, and III: Where does your child fit in?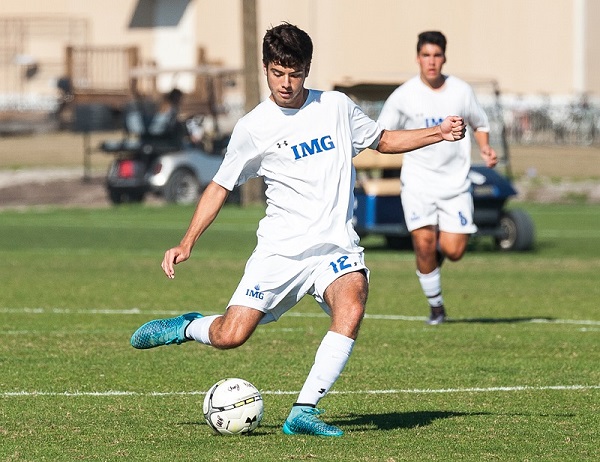 If you have a child entering high school who aspires to be a college athlete, it's important to prepare for the recruitment process as early as possible. Even before they enter high school, if you see that your child shows athletic potential, ensure that they're involved in sports in their community, attending the best soccer schools and most notable athletic schools, and research what they will need to know and do before applying to their collegiate sports program of choice. Understanding the difference between NCAA Divisions 1, 2, and 3 and knowing where your child will fit in best should be your initial step in this process.
What is the NCAA?
It is important to have an understanding of the NCAA (National Collegiate Athletics Association). The NCAA is a member-led organization that is dedicated to the well-being and success of collegiate athletes. The organization is comprised of 1,117 colleges and universities, 100 athletic conferences, and 40 affiliated sports organizations. Member representatives serve on committees that propose rules and policies that impact college sports, and members decide which of these to adopt. The rules and policies, which address everything from recruiting and compliance to academics and championships, are then implemented throughout college campuses. The NCAA divides colleges into three divisions, each of which has different eligibility standards that college-bound students must meet.
 
Division I
Division I schools typically have the largest amount of enrolled students, highest athletics budgets, and offer the most scholarships. Division I is made up of more than 350 schools that field more than 6,000 teams, providing opportunities to more than 170,000 student-athletes. All of the major sports conferences, including the SEC, Big 10, Pac 12, and ACC are comprised of Division I schools.
Division I schools are required to sponsor a minimum of seven sports for women and seven sports for men, or eight sports for women and six sports for men. This must include two sports for both men and women.
If your child has aspirations to be a professional athlete after college, they may seek admission to a Division I school, as oftentimes these programs see the highest level of competition. Student-athletes at Division I schools are also required to dedicate ample time to their sport, which differs slightly from DII and DIII schools. Division I student-athletes may view their sport as full-time job, allowing them to develop and grow through their training and the competition.
Division II
Division II is comprised of more than 300 NCAA colleges and universities and provides thousands of student-athletes with the opportunity to compete at a high level of scholarship athletics while also focusing on academics and the overall campus experience. Division II offers a partial-scholarship model for financial aid in which student-athletes' tuition and other expenses are funded by a combination of athletic scholarships, academic aid, need-based grants, and even employment. Division II schools are typically comprised of a large percentage of student-athletes, as these schools value athletics as an important component of the overall learning experience.
Division II is the only NCAA division that conducts National Championships Festivals, Olympic-style events where numerous national championships are held at the same site over the course of several days.  Division II student-athletes also receive television exposure, with almost all Division II championship finals being broadcast live or live streamed online. Division II schools are required to sponsor a minimum of five sports for women and five sports for men, or six sports for women and four sports for men. This must include two team sports for both women and men.
Division III
The largest of the NCAA divisions, Division III primarily focuses on academics. Division III student-athletes focus on being a student first. Although DIII programs have successful athletic programs across the country, these universities often prioritize their academic programs and ensure that athletes are focused first on their studies, and then on their training. Explore the DIII programs available to your child, as the size, location, and majors may align directly with their goals and needs.
Recapping DI, DII, and DIII Programs
Each NCAA Division offers something different, so the best fit for your child will depend on their goals and ability level. There is no "best" division, as each option provides your child with a unique opportunity. As our child prepares to apply to colleges in any of the NCAA divisions, it is recommended for them to be involved in local, community sports, attend the best soccer schools or other sports programs and camps, and to research the requirements for each division.