download our admissions guide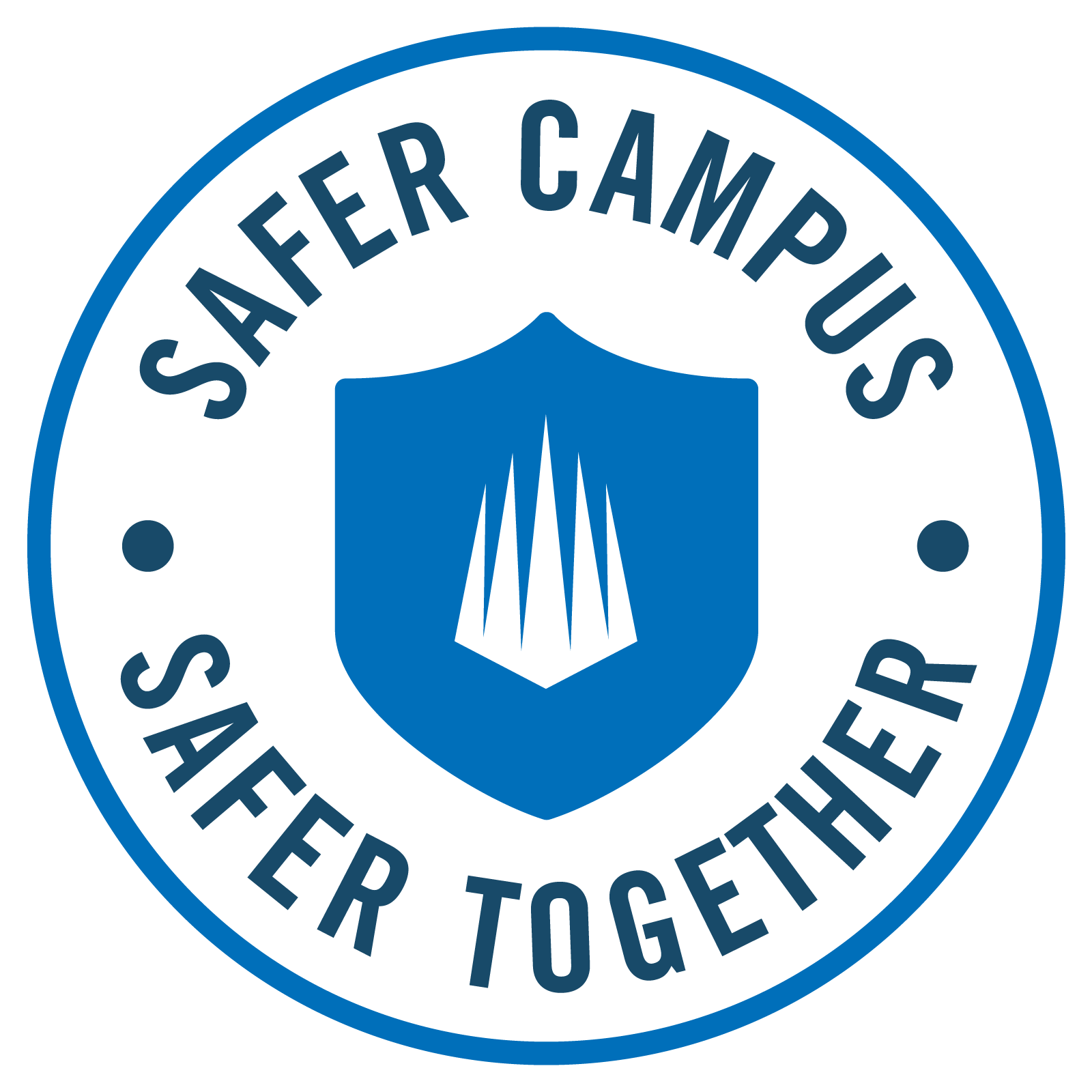 2020 - 2021 Health & Safety Information
IMG Academy is maintaining a safe and secure campus environment with continued guidance from Johns Hopkins All Children's Hospital, the Centers for Disease Control and Prevention (CDC), and local health officials. Our on-campus health & safety protocols include:
Limiting campus visitors
Proper social distancing guidelines
Cloth face coverings/masks inside and where appropriate
Additional touchless hand sanitizer dispensers across campus
Increased disinfecting efforts of all major touchpoints, including gym equipment
Camp and boarding school pod systems
New dining room mandates and table separations
Recommended self-isolation guidelines
Need more details on IMG Academy's Safer Campus Initiative or our Health & Safety protocols?
Learn more about Safer Campus Initiative
Girls Soccer Academy Overview
IMG Academy's girls soccer program's impressive collective tournament/league titles and number of elite collegiate student-athletes and national team players remains unparalleled globally. Combining challenging academic courses, competitive team schedules, a proven training methodology, and a global atmosphere, IMG Academy soccer is widely-recognized for its optimal balance and overall program structure.
IMG soccer is a direct pipeline to some of the nation's top universities as student-athletes have access the invaluable resources that ensure they're prepared and confident for the next level. Student-athletes show immense success both at the collegiate level and on their national teams after developing academically, athletically, and personally during their career at IMG.
Inside the IMG Academy Girls Soccer Program
Girls Soccer Program Structure
IMG Academy's soccer program is structured across 10+ months of training and continued development as opposed to one single season. As a boarding school with a club-like format, IMG's soccer program's structure optimizes the process by combining expert coaching and individualized development opportunities with an annual competition schedule.
IMG Academy's soccer program has defined age-specific workloads and training programs to ensure that student-athletes have a clear pathway to progress through the program and maximize their potential. Training includes team field sessions with an emphasis on decision making and tactical game management, individual development plan sessions inclusive of video analysis and team building / leadership, and games or scrimmages. The program has a defined attacking and defensive concepts and transitions as well as set plays and systems of play that are executed across every team.
Throughout the program, IMG soccer coaches leverage their professional and collegiate experience and ensure that each student-athlete has the necessary tools to achieve their goals. IMG soccer coaches focus on developing the "competitor" through holistic training that includes positive decision making, accountability, and a commitment to excellence. Each student-athlete within the program is competitive and possesses key skills such as game insight and the ability to read plays, as well as position-specific qualities.
Student-athletes thrive within a team atmosphere that places a significant emphasis on individual development and growth both in the classroom and on the field. IMG Academy's diverse, college-preparatory environment prepares student-athletes for continued success after graduation. IMG has an unmatched network of college placement resources and contacts paired with advisors and teachers who ensure that NCAA requirements are met and followed. Student-athletes experience a schedule that closely matches college programs and develop characteristics such as communication and leadership that translate directly to the next level.
IMG soccer follows 6-week cycles inclusive of the following development activities:
Team training
Individual training
Strength training
Athletic & Personal Development
Regeneration
Infusion movement
Student-athletes meet with their coaches to set up an individual development plan with overall long term goals, short term measurable objectives, and mutually agreed upon outcomes over the cycle. Following the 6-week period, coaches and players review their progress and set new objectives when necessary ahead of the upcoming cycle.
Development Process
Pre-season
Competitive Cycle
Post-Season
Measure & Evaluate
Prepare & Play
Review & Prepare
August - September
September - April
April - June
Physical testing
Tactical, Technical, & Functional intro
Individual development plans (IDP)
Competition & tactical phase
College showcase competition
Performance statistics collection & analysis
IDP formal review
Physical testing
Season review
Post-season preparation
Club Teams & U.S. Development Academy
IMG's club-like setting includes participation in both the U.S. Soccer Development Academy and National Elite leagues. Teams range from U14 through U19 while offering post-graduate opportunities as well. Tournament schedules include local, regional, and international-based competition that aligns directly with each team's level. The initial week of the season includes trials and a starting point for student-athletes to compete, and then they will have an opportunity to transition to other teams as they develop further throughout the year.
National Elite Teams (U16, U17, U19)
Showcased to college coaches in a controlled environment
One at IMG Academy in December and one away in February

4 Annual college showcases

Determined by coaching and technical staff for each team

US Club Soccer's highest league (FNPL)

League winners invited to play in the Elite National Premier League (ENPL) playoffs, consisting of clubs from the NPL and ECNL
Girls Academy League (Development Player League) (U14, U15, U16, U17, U19)
DPL players must be cleared through the International Transfer Certificate (ITC) process and Fédération Internationale de Football Association (FIFA) in order to be able to compete.
3 annual showcase events in December, April, and June

Showcased to college coaches in a controlled environment

35-40 games from Labor Day until Memorial Day
Players have an opportunity to join international trips, including an optional summer tournament with an academic component
Athletic & Personal Development
APD plays an integral role in the overall development of each soccer student-athlete. APD instructors focus on crucial areas such as mental toughness, strength & conditioning, nutrition, leadership, life skills and character development, and more to ensure that IMG Academy soccer student-athletes not only have an advantage over the competition but understand what it takes to succeed in college, on national teams, and in life.
Learn More about APD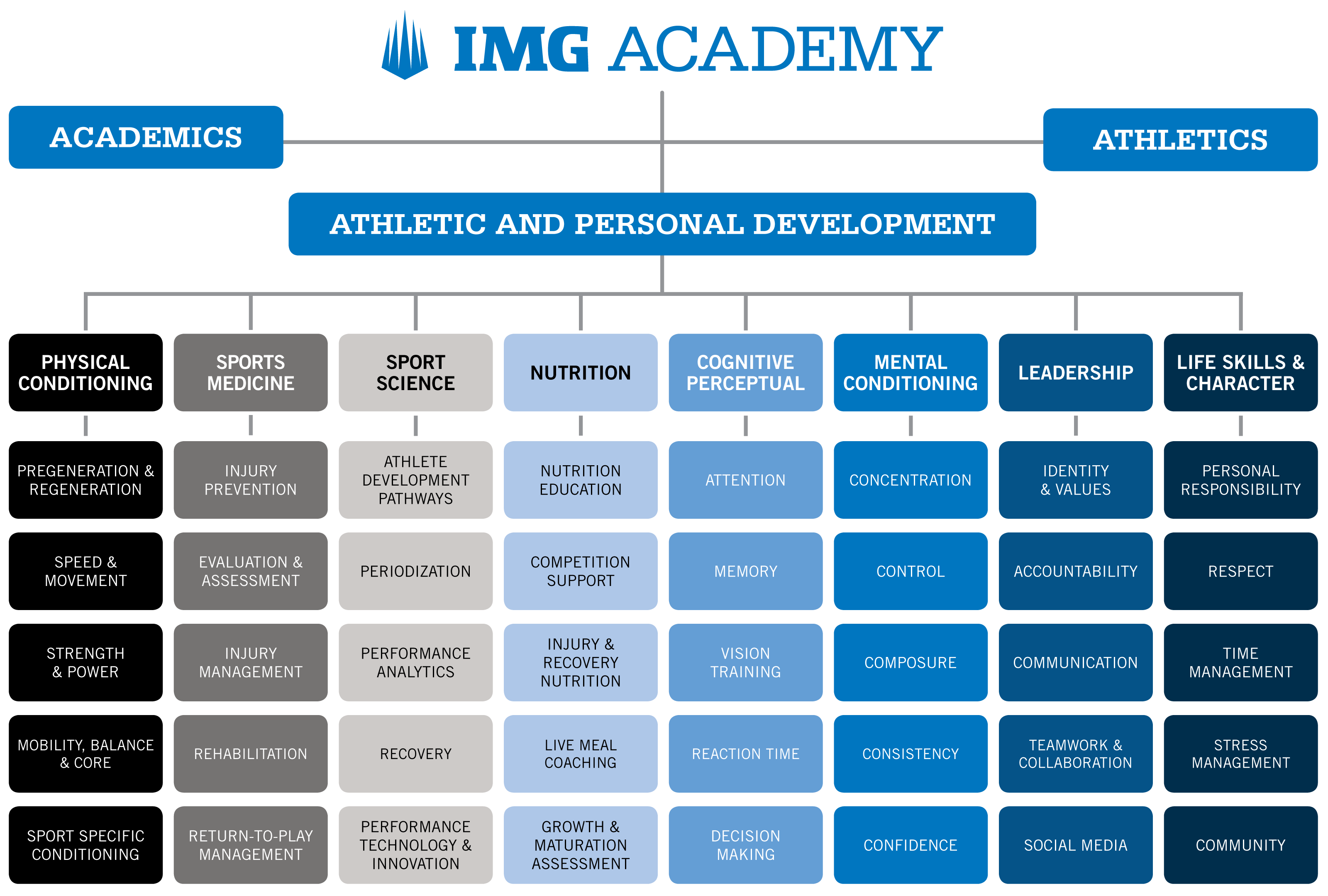 Academics
Grades 6-12
IMG Academy's collegiate-style schedule provides the ultimate preparation for student-athletes to succeed at the next level. Soccer student-athletes have the ability to select their courses and electives to identify their areas of interest ahead of enrolling into the collegiate program that best aligns with their academic and athletic goals. A dedicated college placement advisor as well as experienced coaches aid in the recruitment process from the beginning of a student-athlete's career through graduation and even beyond.
View Grades 6-12 Curriculum
Post-Graduate
Post-graduate girls soccer student-athletes benefit from a gap year at IMG without jeopardizing their NCAA eligibility. Post-graduates work with IMG's soccer coaches to create an individual development plan to improve physically, mentally, technically, and tactically. They also have access to standardized test prep courses for the SAT and ACT as well an opportunity to earn college course credit from IMG's campus. Post-graduates receive quarterly progress reports, prepare for college soccer ID camps, and may compete in certain U18/U19 leagues and games pending age eligibility and league exceptions.
Learn More about Post-Graduate
Program & Alumni Accomplishments
111 D1 commitments in last 5 years
2019 National Premier League National Semi-finalist (U19)
2019 National Premier League Florida Champions
2019 Florida Cup Champions (U17)
2019 US DA Playoffs Elite 8 out of 65 teams (U17)
2017-2018 #1 and #2 leading goal scorers in US Soccer DA U-17
2016-2017 U16 FNPL League Champions
U18 Ranked #1 in the nation after going 27-0-3 in 2014
5 Florida State Cup league titles
15+ Players invited to respective Junior National Team camps in last two years
25+ Players invited to U.S. National Training Centers
50+ Professional clubs and National teams trained and competed on campus in the past three years including: US Women's National teams, USYNT, Canadian Women's National, Concacaf Championships, ICC Futures, and more
2014 NWSL Rookie of the Year and 2015 NWSL Champion, Erika Tymrak