Inside IMG's New Indoor Athletic Complex When IMG Academy became the official home of the 2020 WNBA season, we recognized an urgent need for additional court and training space for both visiting players and teams as well as current basketball student-athletes, trainees, and campers.
In just five weeks, IMG Academy customized, built, and inflated the newest venue space on campus: The Indoor Athletic Complex.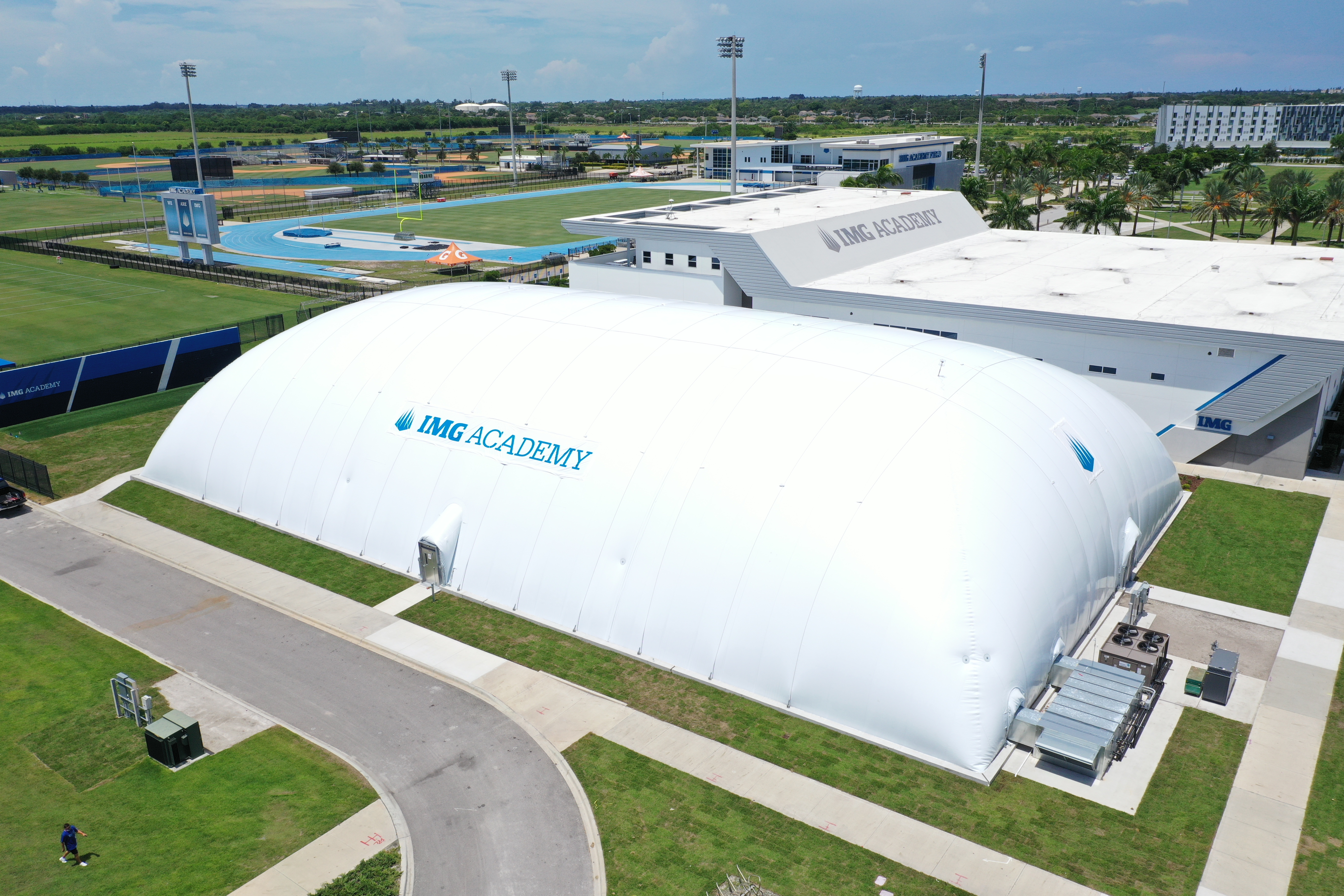 In an effort to both support the league as well as provide IMG athletes with continued excellence, the Complex will transition from it's current use as basketball court space to an indoor turf facility following the completion of the 2020 WNBA season. This multi-use facility will then support IMG's soccer, football, and lacrosse sport programs as well as provide additional venue space for future owned and hosted on-campus events.
Check out the latest campus expansion project through the video below, and take an exclusive tour through the Indoor Athletic Complex.
The WNBA restart is currently taking place as a part of the globally-recognized "bubble concept," meaning that players, coaches, and staff are training, competing, living, and dining all from IMG's campus. With their practices taking place at IMG's basketball gymnasium, this Indoor Athletic Complex allows IMG basketball athletes to have a seamless transition to the newest court space on campus without a need for a pause in their training.
As the league's season wraps up week four in anticipation of the final three weeks of the regular season, the WNBA continues to draw international recognition. From the spotlight court at Feld Entertainment Studios in Bradenton, Florida to resort-style amenities and accommodations at Legacy Hotel, this season has been monumental for countless reasons. Social justice efforts in combination with additional coverage across ESPN, national networks, and even Twitter have allowed for unprecedented success and continued recognition around the globe.
Follow the remainder of the season as well as the playoffs and championship series by visiting www.imgacademy.com/wnba.