Next College Student Athlete
IMG Academy has teamed up with Next College Student Athlete (NCSA). The NCSA team of over 850 former college and professional athletes will help your family better understand the college recruiting process. If your child wants to compete at the college level, NCSA will get things started with a FREE recruiting profile.
Keep sending prospects our way. You guys are great!

-D1 Head Coach
NCSA has helped us carve out a clear path for our daughter to achieve her athletic goals for college. Her coaches at NCSA have been incredibly helpful not only educating my daughter but our family on the right steps to take in this process!

-The mother of women's swimming recruit
I have recommended NCSA to my teammates, because they have helped me find the best fit school to continue my education and play the sport I love.

-Baseball recruit
NCSA: LEADERS IN RECRUITING FOR OVER 20 YEARS
In 2000, NCSA became the first company to challenge the status quo and bring digital technology to the antiquated, paper-based recruiting world. The innovation did not stop there.
A year before the creation of YouTube, NCSA was the first to offer online highlight video access to college coaches. New technology and data also helped create a recruit match system that helps athletes determine their best college options.
One of NCSA's strengths has always been its strong relationship with the college coach community. It's a level of trust that has been built over time and maintained with performance. Today, there are more than 35,000 college coaches in our network.
But what really drives success for NCSA and its clients is the passionate team of former college coaches and athletes who use their firsthand knowledge and expertise to help athletes at every step in the recruiting process.
Since 2000, more than 250,000 NCSA clients have reported their commitment to a college team.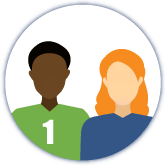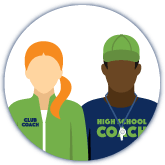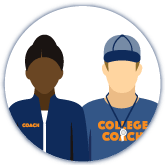 How NCSA works
A recruit's family, their high school/club coaches and college coaches all have a specific role to play in the college recruiting process – and NCSA helps them all work together to reach the best outcomes. Student-athletes use NCSA's tools to find college programs that are a good match for them, athletically and academically. College coaches use the same NCSA platform to search for quality athletes to fill their roster spots. High school/club coaches provide support throughout the entire process, helping their athletes find the best college program.
The Athlete
Through our digital platform, recruits can update their academic, athletic and contact information and be viewed by our network of college coaches. Athletes can see which coaches are interested in them, find schools and get expert guidance throughout the recruiting process. Our team members are always on hand to answer families' questions and help them through stressful moments in the recruiting process.
The Coach
Whether coaches are looking for a specific recruit to fill an open roster spot or a whole group of athletes, they can find what they need through the NCSA Coach App. They can also give our team members the specific criteria they are looking for in a recruit, and we will recommend athletes based on this information.
The high school/club coach
Team Edition provides real-time data and insights on players' recruiting activities. With Team Edition, high school/club coaches can easily see where each of their athletes is at in the recruiting process, making it easier to help the athletes who need it most. Coaches also have the opportunity to see which college coaches are interested in their athletes and facilitate communications between them.
College recruiting starts with NCSA
NCSA is the world's largest and most successful collegiate athletic recruiting network because our focus has always been on finding the best college options for our student-athletes. That means a school that can launch a lifetime of success by being a good athletic and academic fit.
What sets NCSA apart is our comprehensive approach that addresses every phase of the recruiting process. We understand that while each recruiting journey is unique, they all benefit from a game-plan to hit key milestones and reach the ultimate goal of becoming the next college student-athlete.
Like every sport, recruiting demands the same level of commitment, patient, persistence and competitive spirit. The following briefly outlines the typical recruiting journey with NCSA.
Step 1. Create a free NCSA Profile
It's never too early to get your child started on their recruiting journey. Any student-athlete 13 years or older can create a free NCSA profile. A profile is like an online athletic resume that college coaches can view as they search for potential recruits.
If your child has already started a profile after attending an event, camp or combine, that's great. You're ahead of the game.
Don't forget: All student-athletes should let their parents know they have started a profile. Parents will play an important role in every recruiting journey.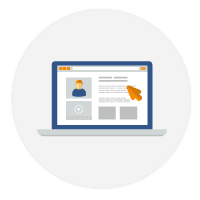 Step 2. Get an objective recruiting assessment
Our team of former college coaches and players will gauge your athletic potential, academic eligibility and desire to compete in college through an online assessment. This will allow you to see how you stack up against other potential recruits and help identify where to find your best college opportunities. With this free assessment, we can help set realistic expectations, identify areas of improvement and bring a real focus to your athlete's recruiting efforts.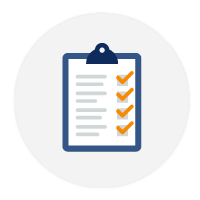 Step 3. Start getting noticed by college coaches
There's a short window of time when recruiting takes place, so it's important to get the attention of college coaches as soon as possible. With your NCSA profile complete, you become easily searchable online by coaches looking to fill their rosters. Our coach activity report lets you see how many coaches have viewed your profile. Coaches can also follow your profile if they are interested and want to watch your progress.
That's just the beginning. Learn more about what a typical recruiting experience is like with NCSA from start to finish.
NCSA offers a variety of recruiting programs to help meet your individual recruiting needs. In addition to a free profile, you can opt to upgrade to anyone one of NCSA's premium packages.