download our admissions guide
Baseball Academy Overview
IMG Academy's baseball program is the nation's premier environment for dedicated student-athletes seeking to compete at the next level. IMG's college preparatory experience and diverse campus environment mirrors that of a collegiate schedule and includes both on-field development, an annual competition schedule, and challenging academic coursework.
IMG Academy baseball graduates work closely with college placement advisors and have gone on to commit to top universities such as South Carolina, Arizona, Penn State, and LSU while other past student-athletes have been selected in the MLB Draft following their senior or post-graduate seasons.
Inside the IMG Academy Baseball Program
Program & Alumni Accomplishments
2019 USA TODAY Super 25 High School National Champions
200 D1 commitments since 2006
15 National Tournaments won since 2006
35 Student-athletes selected in MLB First Year Players Draft
6 Alumni have made MLB appearances
Technology & Facilities
6-plex baseball complex

Baseball stadium for showcase games and tournaments
Six fields
3 practice infields
16 practice mounds
Four indoor batting cages
12 outdoor batting cages

Field House with professional-style locker rooms, coaches' offices, and meeting rooms for game and practice analysis and team training


Rapsodo inside our batting cages

Captures swing metrics including launch angle, exit velocity, hard hit percentage and point of contact
Utilized by our coaches to provide real time feedback during batting practice sessions
Game simulator allows hitters to compete in a controlled setting

K Vest

Sensor based technology that analyzes the sequencing of the baseball swing
Gives our coaching staff immediate feedback to help breakdown the hitter's biomechanical movements and timing

Blast Motion Swing Analyzer

Sensor-based swing analysis with auto-edited video clips
Analyze and improve swing plane, connection, and rotation

WIN Virtual Reality

Virtual Reality baseball training tool
Develop strike zone awareness and pitch recognition through game speed repetitions

ProPlay AI

Markerless motion capture system that analyzes the kinetic sequence of the pitching motion and used for biomechanic feedback

PlaySight

Video and streaming technology used to live stream all home games as and produce on demand game content

High Speed Insight Camera

Used to capture pitching and swing mechanics for in depth video breakdowns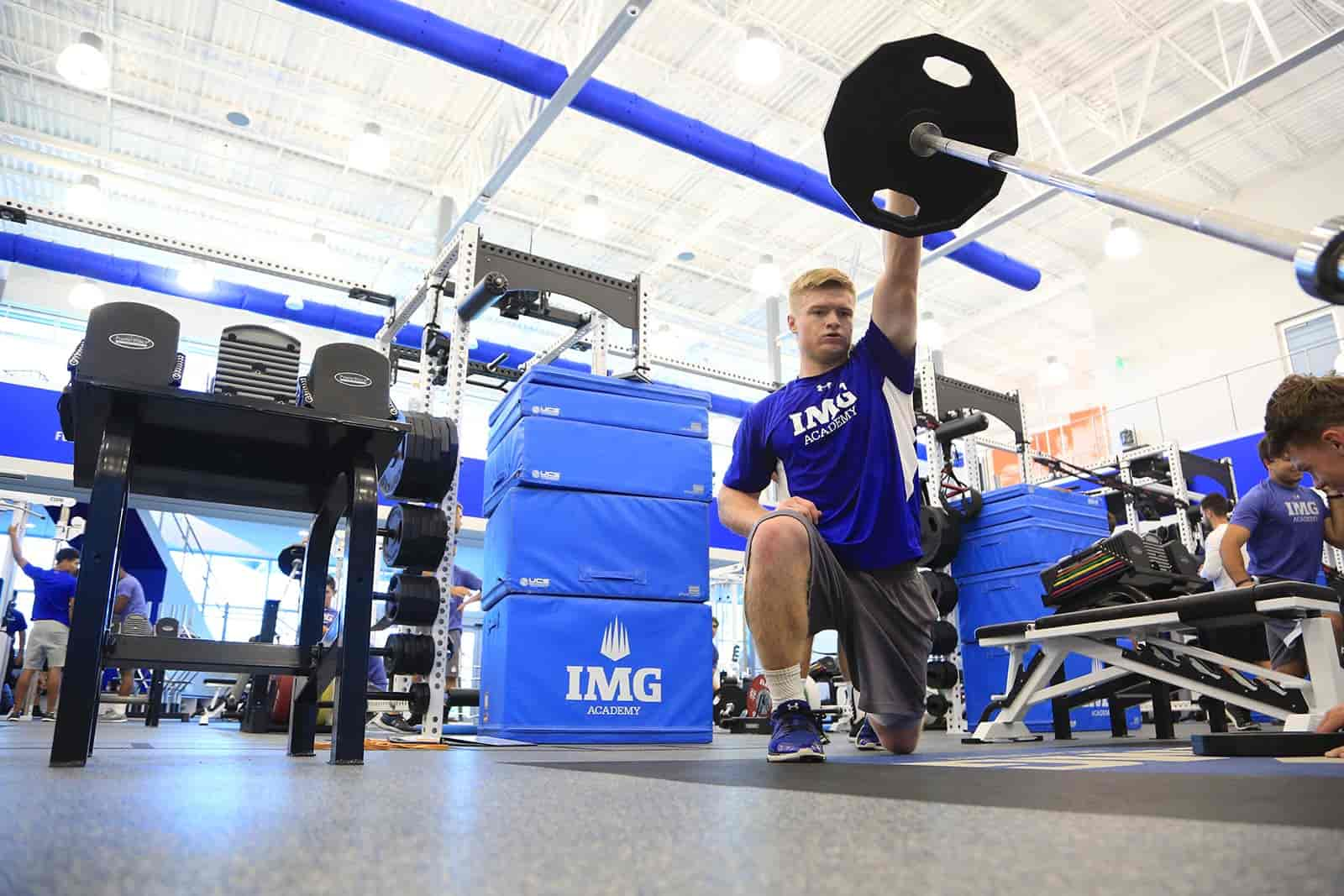 Performance and Sports Science Center
Mind Gym for mental conditioning sessions and vision training

Fit Lights, dynaBOARD, and cognitive perceptive technology

Yoga studio
Strength and conditioning equipment
Classrooms for nutrition and leadership training
Athletic training facility for recovery and regeneration, including hot and cold tubs
Baseball Academy Photo Gallery
Admissions
All prospective student-athletes must submit a completed application, including academic records and recommendations.
Baseball Program Tuition
For academic year 2022-2023, tuition ranges from $66,400 to $88,900 per year depending on age, boarding and grade of student-athlete. Go to our tuition page for the full sport-by-sport cost breakdown.
Baseball Camps
A great way to learn more about IMG Academy is to attend a camp and see first-hand how to take your game to the next level.
Notable Baseball Program College Commitments
Student-athletes receive guidance from college placement specialists and sport coaches for reaching their goal of playing their sport at the collegiate level. This work begins when a student enters upper school at grade 9 and above.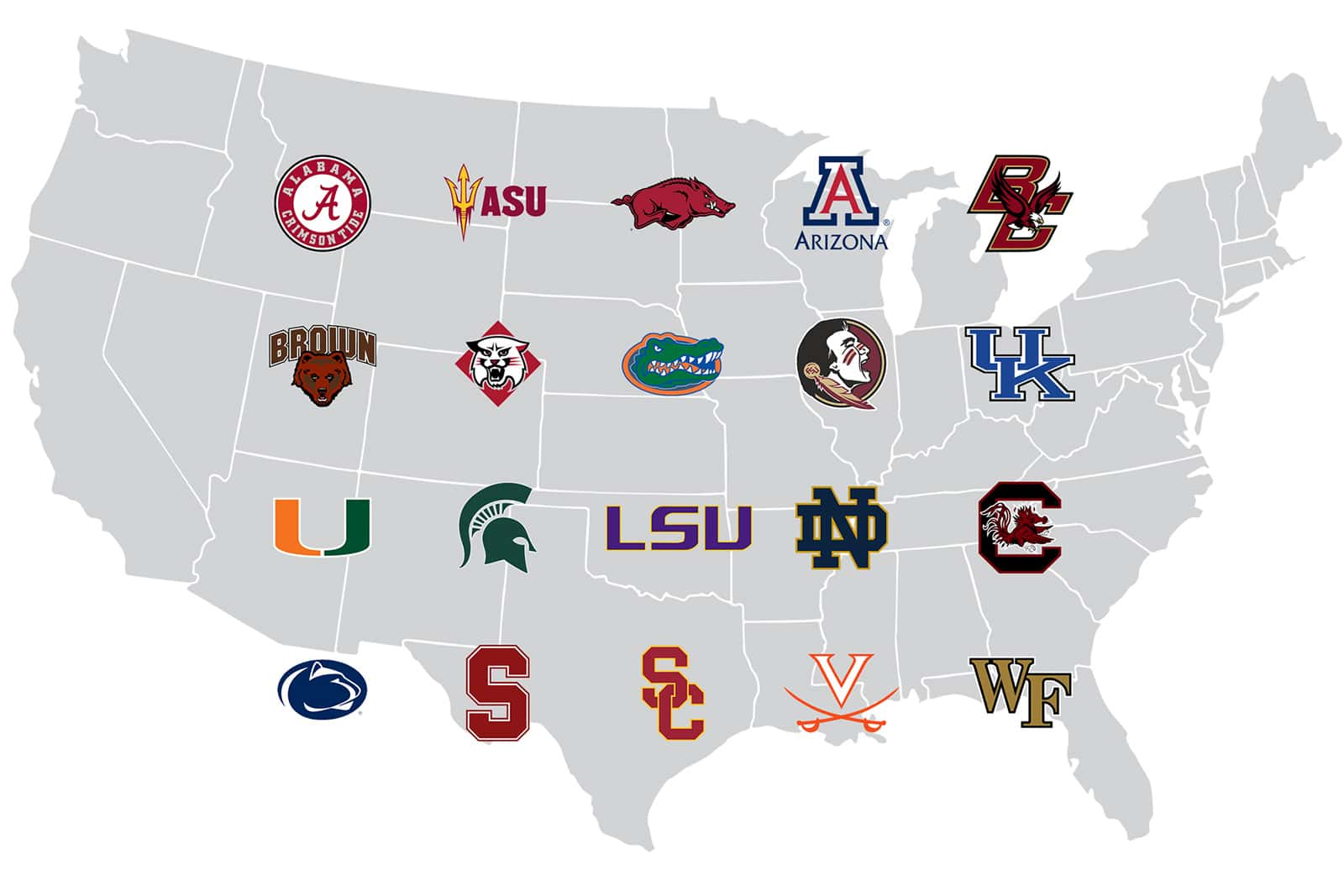 Testimonials

IMG is a breeding ground for excellence in general, not just athletically. I love the game of baseball, and I want to stay around it as long as possible, but IMG has also been a tool for me to help me get to the next level academically and my career.

- Jake Fauske

IMG Academy Alumnus

IMG Academy takes pride in everything here – school, baseball, the workouts, nutrition – everything you do here, you're doing it for a purpose, and they want you to get better, they want you to succeed and push you to be the best you can be in every aspect of life.

- LT Tolbert

IMG Academy Alumnus

The biggest thing I realize now that I didn't know, is how many connections and opportunities those connections would open for me. As I moved my way through high school, college, and professional baseball, many of those same people I talked to when I was 13 that helped me grow as a person are still helping me today.

- Casey Mullholland

IMG Academy Alumnus
Need More Help?
Request a consultation with one of our advisors today!