Baseball Program
2019 National Champions
download our admissions guide
Baseball Academy Overview
IMG Academy's baseball academy is the nation's premier program for dedicated baseball players who want to play at the next level and perform at their peak in the classroom. While on-field development and position-specific training may consume practice time, test-prep, college placement and academic growth fulfill the time off the diamond.
Coaches with over 200 years of combined experience both competing and coaching in the collegiate and MLB arenas initiate the development as an overall athlete from day one. Inclusive of on-field baseball training, enhancement of playing time and experience through multiple teams, college recruitment exposure, and athletic growth from the strength and mental conditioning realms, the baseball academy molds student-athletes into the most sought-after athletes at college showcases and beyond.
Program & Alumni Accomplishments
2019 USA TODAY Super 25 High School National Champions
185 D1 commitments since 2006
13 National Tournaments won since 2006
34 Student-athletes earned All-American honors
6 Alumni competed in the 2018 Road to Omaha
35 Student-athletes selected in MLB First Year Players Draft
31 Alumni have made MLB appearances
Baseball Program Structure
IMG Academy ensures that the focus of the baseball program remains on complete, individual development. Throughout the year, scouting days for both professional and college teams take place on our Florida campus along with a series of other exposure events across the country, including college tours and baseball showcases.
The baseball academy consists of multiple teams at the Varsity and Junior Varsity level, as well as post-graduate and freshmen programs. Depending on the team, competition includes national, regional and local competition. With flexibility amongst teams, players have the ability to practice multiple positions throughout the year and develop through enhanced, internal competition. Coaches focus on each student-athlete from the start of their first semester through fall working grounds, position-specific training, and even 1 on 1 coaching sessions mirroring that of an MLB instructional league at the Florida baseball academy.
Sample Baseball Schedule
Fall Semester
Testing / Evaluation & Individual Foundational Growth
Weeks 1-4
Skill and physical testing to include speed, arm strength, and exit velocity launch angle
Individual position breakdown
Introduce program fundamentals
Strength & conditioning: introductory & assessment phase
Team Competitive Growth / Fall League
Weeks 5-9
Establish working groups
Building of competitive team environment
Focus on physical and mental development
Exposure to showcase and tournament circuit
Intensive Individual Growth / Offseason
Weeks 10-12
Extensive small group and individual development
Breakdown and buildup of skill sets
Application of vision and mental training
Growth phase: strength and conditioning, speed, arm strength
Individual Skill Work / Athleticism / Competition / Strength & Conditioning
Weeks 13-15
Individual development: 1 hour sessions, 4 days/week
Growth phase: strength and conditioning, speed, arm strength
Maintain flexibility and athleticism
Alternative competitions
Spring Semester
Individual & Team Development / Spring Training
Weeks 1-2
Individual/team drills and practice routines to prepare for FHSAA season
Extensive drill work covering team offensive and defensive fundamentals
Strength and conditioning: growth phase
Competitive Preparation / Spring Training
Weeks 3-5
Beginning of FHSAA competition
Scrimmages
Identify roles within the team
Strength and conditioning: growth phase
FHSAA SEASON
Weeks 6-15
25 game schedules
2-3 tournaments (Varsity)
National exposure
Strength and conditioning: maintenance phase
Intensive Individual Growth / Post-season Development
Weeks 16-20
Critical evaluation
Extensive individual development
10+ games - Ascender series
Preparation for summer schedule
Athletic and Personal Development Integration (APD)
Student-athletes grasp an understanding of the mechanical, technical and mental aspects of the game, and performance elements like strength training, mental toughness, and vision training encompass a portion of delivery. With vision training, athletes learn the importance of preparedness and understand elements of peripheral vision, quick awareness, and reaction times. With a course entirely focused on building men of character, the baseball academy continually works towards each individual to adhere to respect towards oneself, women, authority, and their team. Student-athletes become fundamentally sound and completely prepared to compete at the next step, no matter their initial level in our baseball program.
Technology & Facilities
6-plex baseball complex

Baseball stadium for showcase games and tournaments
Six fields
16 practice mounds
Four indoor batting cages
12 outdoor batting cages

HitTrax Technology inside our batting cages

Capture essential metrics and data to track and monitor progress on a daily basis
Measure progression on a weekly basis of bat speed and velocity
Use of metrics towards strength and conditioning focuses
Game simulator provides real-time feedback that's accurate, instructional and allows players to compete in a controlled setting

ProBatter PX2 professional pitching machines

Field House with professional-style locker rooms, coaches' offices, and meeting rooms for game and practice analysis and team training
EON Virtual Reality

Strike zone awareness with game-like repetitions
Improve batter's pitch recognition and performance at the plate
Prepare for games with various versions of pitches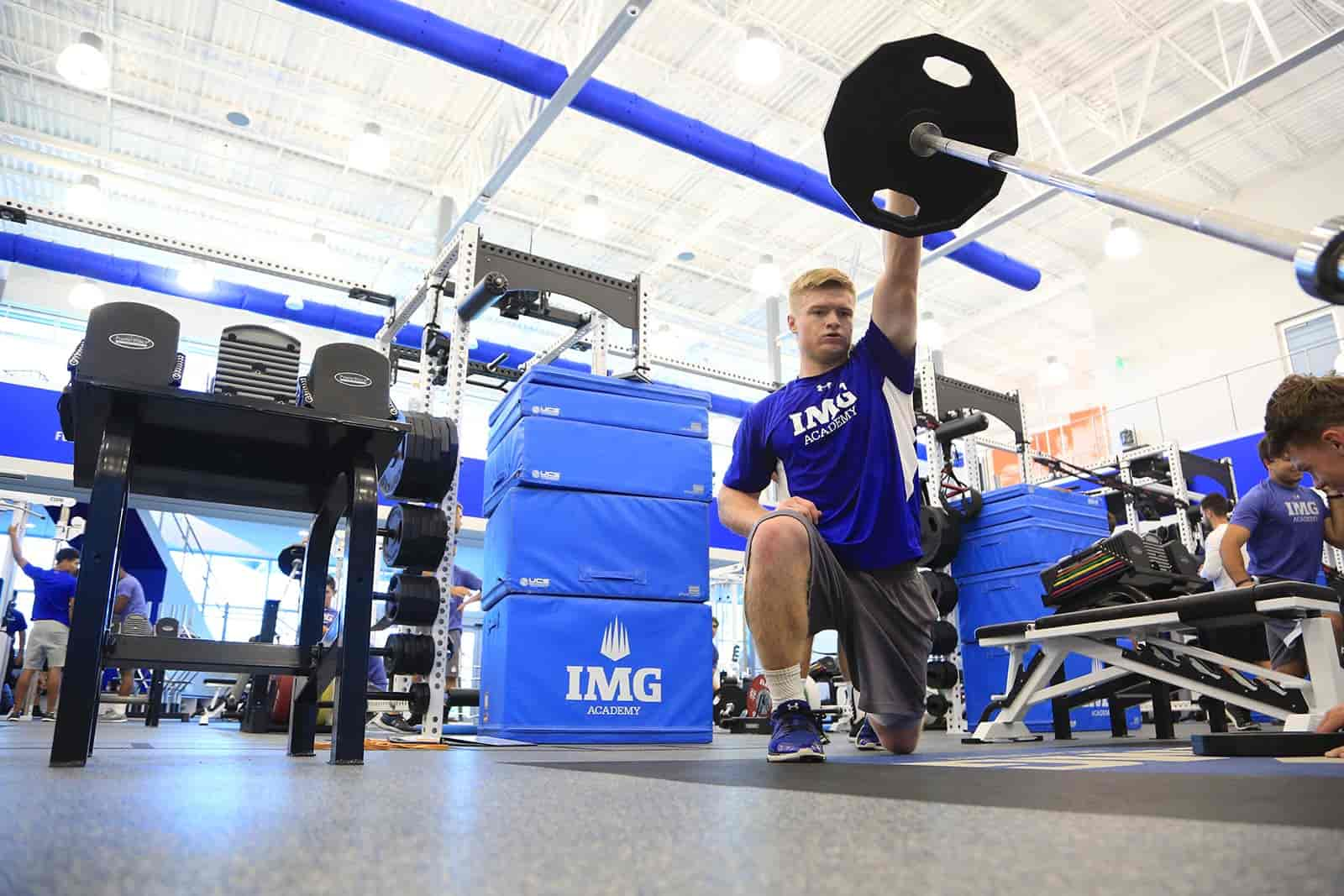 Performance and Sports Science Center
Mind Gym for mental conditioning sessions and vision training

Fit Lights, dynaBOARD, and cognitive perceptive technology

Yoga studio
Strength and conditioning equipment
Classrooms for nutrition and leadership training
Athletic training facility for recovery and regeneration, including hot and cold tubs
Modern Recovery for All
As the official recovery sponsor of IMG Academy's baseball program, TimTam brings professional tools to athletes that help them recover faster and train harder. Their recovery products and techniques are designed by industry-leading doctors, physios, and coaches. Student-athletes receive not only the highest-quality of training, but also access to the best recovery products available.
Baseball Academy Photo Gallery
Admissions
All prospective student-athletes must submit a completed application, including academic records and recommendations.
Baseball Program Tuition
For academic year 2018-2019, tuition ranges from $60,900 to $80,900 per year depending on age, boarding and grade of student-athlete. Go to our tuition page for the full sport-by-sport cost breakdown.
Baseball Camps
A great way to learn more about IMG Academy is to attend a camp and see first-hand how to take your game to the next level.
Notable Baseball Program College Commitments
Student-athletes receive individualized roadmaps for reaching their goal of playing their sport at the collegiate level. This work begins when a student enters upper school at grade 9 and above.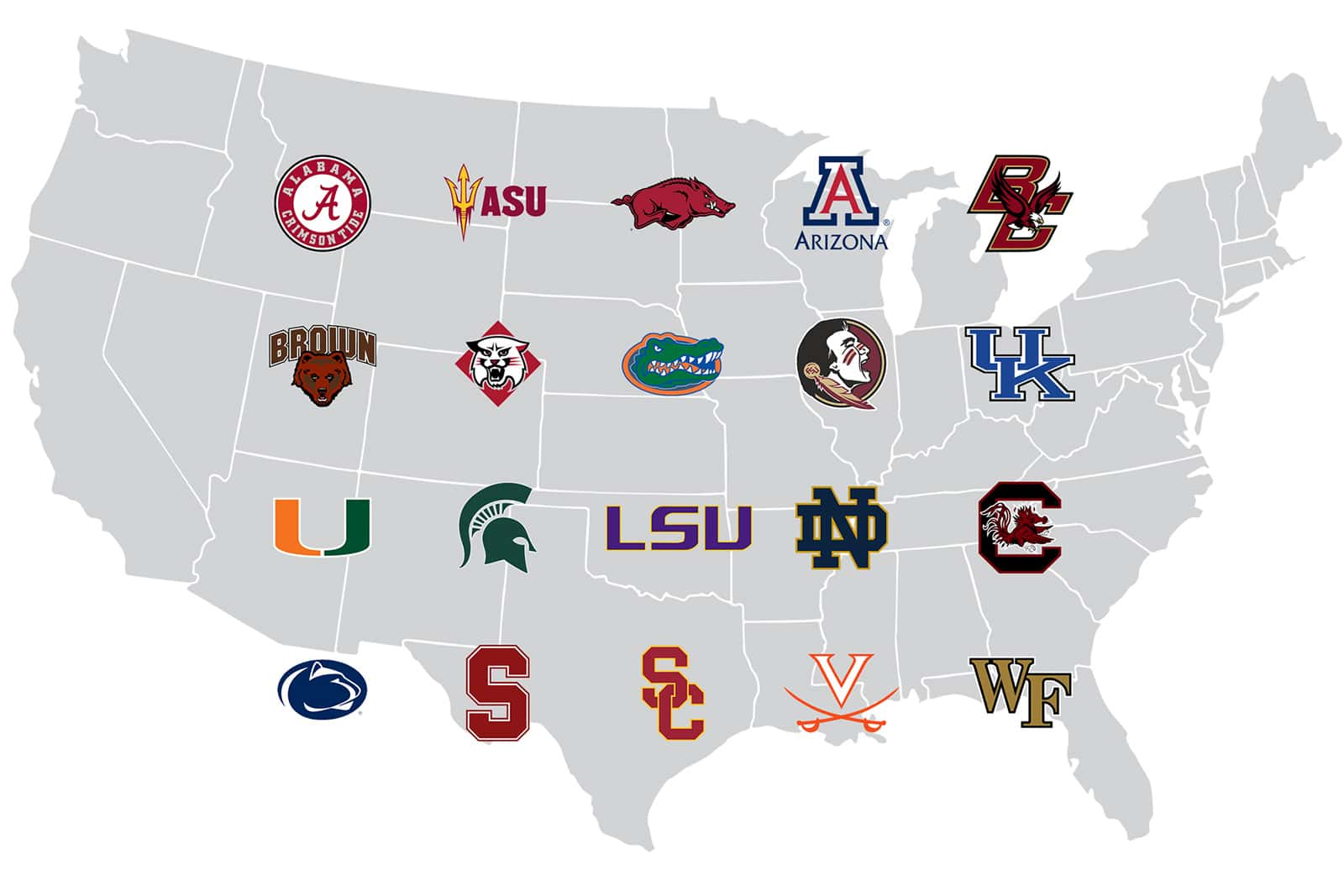 Testimonials

IMG is a breeding ground for excellence in general, not just athletically. I love the game of baseball, and I want to stay around it as long as possible, but IMG has also been a tool for me to help me get to the next level academically and my career.

- Jake Fauske

IMG Academy Class of '17, University of Chicago

IMG Academy takes pride in everything here – school, baseball, the workouts, nutrition – everything you do here, you're doing it for a purpose, and they want you to get better, they want you to succeed and push you to be the best you can be in every aspect of life.

- LT Tolbert

IMG Academy Class of '15, University of South Carolina

The biggest thing I realize now that I didn't know, is how many connections and opportunities those connections would open for me. As I moved my way through high school, college, and professional baseball, many of those same people I talked to when I was 13 that helped me grow as a person are still helping me today.

- Casey Mullholland

IMG Academy Class of '10, L.A. Dodgers