Tennis Academy Overview
Established nearly 40 years ago, the IMG Academy Bollettieri tennis academy still sets the standard by which all tennis academies around the world are measured. Our tennis coaches and trainers customize individualized development plans and tournament schedules to set each athlete up for success to reach their peak potential. The size of the tennis program allows for not only a dynamic and challenging setting, but also the most comprehensive atmosphere in which individuals always have another player above and below their level.
We've trained or hosted 16 ATP/WTA #1 players in the world and helped student-athletes commit to many of the highest-ranked D1 colleges & universities in the country. The resources on campus – technology, college placement, fitness, proactive regeneration and recovery, and internal competition - remain unrivaled around the globe. By creating a challenging environment that drives accountability, strength, and respect, the tennis school continues to focus on making an impact on each individual to reach his best version as both a student and an athlete.
Program & Alumni Accomplishments
53 Combined Grand Slam singles, doubles and mixed doubles titles
25 D1 commitments in the 2016 and 2017 signing classes
5 Boys Grand Slam singles champions
12 Eddie Herr Boys Singles championships
32 Players who have earned top-10 ATP World Tour rankings
Tennis Program Structure
It's the competitive atmosphere within the courts that creates such a balanced and supportive culture around the entire tennis academy. Paired with pristine academics, the tennis program emphasizes that keeping up with school work remains as important as competing at the highest level. Players from around the world bring an unmatched intensity and drive to succeed, and coaches work closely with each individual through their entire improvement process. Fundamental instruction leads directly to internal Universal Tennis Rating (UTR) tournaments while on-court training and personalized coaching results in steady growth throughout the year. Student-athletes utilize video analysis to review key elements of their games, and they also have access to off-court tennis training programs developed solely for their specific skills. No matter if a student-athletes aspires to join a high-level D1 program, attend a university of the highest academic regard, or compete on the ATP tour, IMG Academy's tennis academy understands how to create a personalized track for every individual.
Notable Tournament Participation:
Each student-athlete trains with a coach who becomes his mentor and regularly communicates with families throughout the year, and coaches create a tournament schedule that aligns directly with each student-athlete's goals. Our coaching staff yields countless years of both coaching and playing experience at the college and ATP level, thus sending thousands of players to elite levels both through college and the tour. With a half day tennis and half day school structure, student-athletes surround themselves with a structured curriculum that will allow them to reach the next level.
ITF tournaments
COSAT tournaments
USTA-santioned tournaments, both local and nationally
UTR tournaments (held on-campus)
Grand Slams
Athletic and Personal Development Integration (APD)
With customized training programs from IMG Academy's performance experts, tennis student-athletes are trained to excel at all areas of their game. Speed and agility, vision, and mental training give our athletes an edge on the court, while nutrition, endurance, and strength training help them to outlast the competition. Through this unique offering, the APD staff leads courses like Building Men of Character, with topics such as respecting oneself and authority figures along with facing certain challenges in society. Building men of character allows for our student-athletes to learn elements other than volley techniques and match time strategies.
Technology & Facilities
55 tennis courts (34 hard, 17 clay, and 4 indoor)

One dedicated PlaySight SmartCourt - track your practice sessions to an entirely new level with the IMG Academy PlaySight court, fully equipped with a console, video analysis and sharable content. Evaluate your game through video replay and streaming, service speeds, statistical data, tactical review, and stroke analysis. With coaches who can review the instant feedback and statistics regarding ball trajectory, movement, speed, spin and more, Play Sight aligns student-athletes with another added piece of technology to enhance on-court training.

Tennis-specific building with coaches' offices and rooms to analyze practice and match videos
Covered turf facility for speed and agility training with specific coaches who focus on working with tennis players
Performance and Sports Science Center
Mind Gym for mental conditioning sessions and vision training

Fit Lights, dynaBOARD, and cognitive perceptive technology

Yoga studio
Strength and conditioning equipment
Classrooms for nutrition and leadership training
Athletic training facility for recovery and regeneration, including hot and cold tubs
Tennis Academy Photo Gallery
Admissions
All prospective student-athletes must submit a completed application, including academic records and recommendations.
Tennis Program Tuition
For academic year 2018-2019, tuition ranges from $55,950 to $79,950 per year depending on age, boarding and grade of student-athlete. Go to our tuition page for the full sport-by-sport cost breakdown.
Tennis Camps
A great way to learn more about IMG Academy is to attend a camp and see first-hand how to take your game to the next level.
Notable Tennis Program College Commitments
Student-athletes receive individualized roadmaps for reaching their goal of playing their sport at the collegiate level. This work begins when a student enters upper school at grade 9 and above.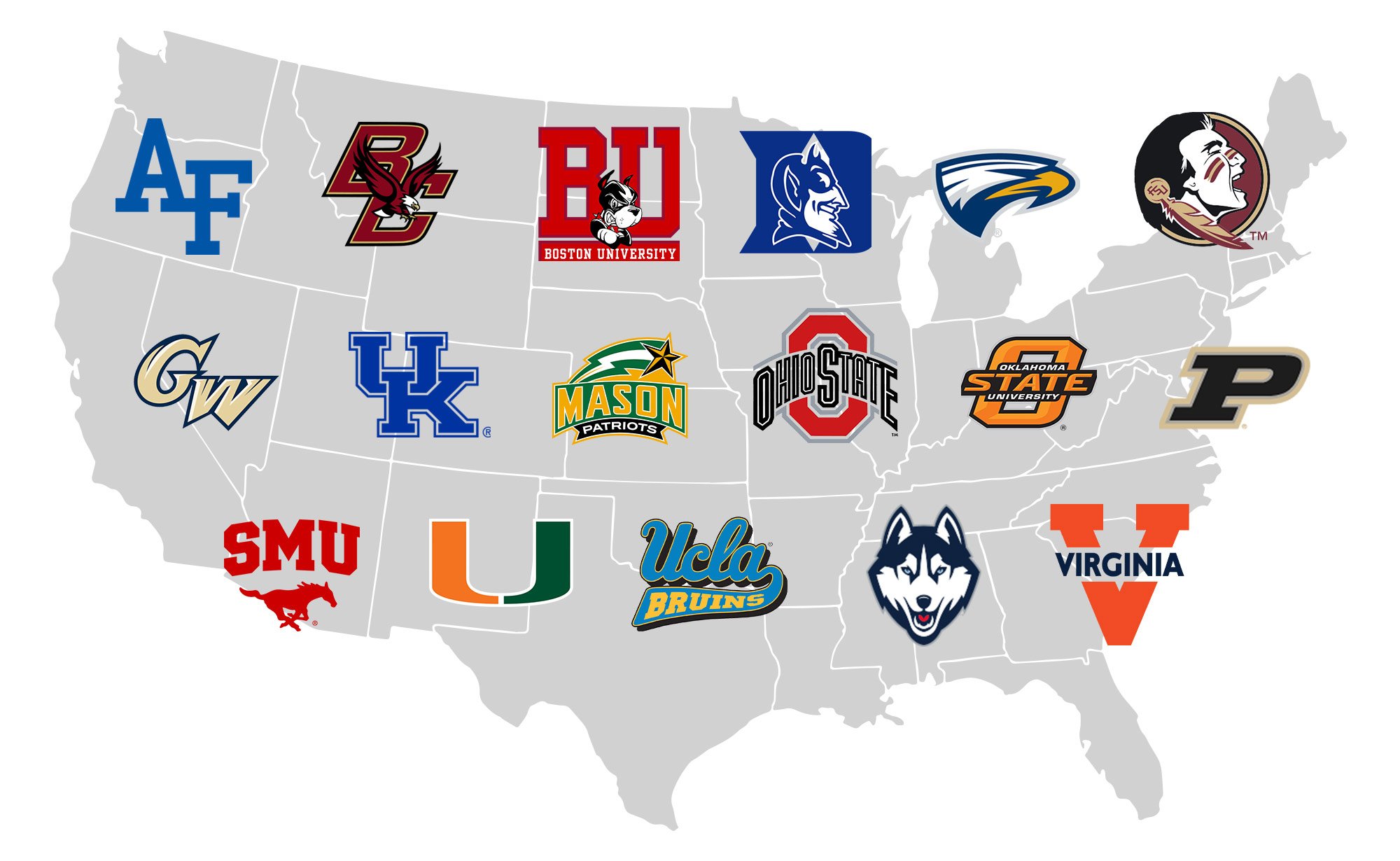 IMG Academy has made me mature not only on the court, but off the courts as well. I think it's the best place to the train in the world.

- Michael Mmoh

IMG Academy Alumni, WTP Pro

- Victor Li

IMG Academy Class of '15

- Alan Fernando Rubio

IMG Academy Alumni
Contact Us & Learn More