Shell Dailey
With IMG Since: 2012
Hometown: Plano, TX
Languages Spoken: English
Shell Dailey, Coordinator of the Women's Basketball Program, is a former WNBA (San Antonio Silver Stars) and Division 1 (Florida, Texas A&M, South Carolina and Texas Christian) coach. Dailey has coached and developed more than 50 WNBA players, in addition to 20+ USA Basketball and Olympic players.
Prior to her coaching career, Dailey played at the University of Texas under Hall of Fame coach Jody Conradt. Dailey won four Southwest Conference titles, reached the NCAA Tournament every year, and played in the national championship game as a freshman.
Education/Accreditations
B.S. in Advertising/Marketing, University of Texas Class of 1986
Experience
University of Florida, Assistant Coach
WNBA San Antonio Silver Stars Assistant/ Interim Head Coach
University of South Carolina, Assistant Coach / Recruiting Coordinator
ABL Nashville Noise/ Assistant Coach
Texas A&M University Assistant Coach/ Recruiting Coordinator
Texas Christian University Head Coach- First African-American Coach in the History of School
8 NCAA Appearances
3 NCAA Sweet- 16 Appearances
2 NCAA Elite- 8 Appearances
Coached and Developed 12 WNBA draft picks
Coached and Developed over 50 WNBA players
Coached and Developed over 20 USA Basketball and Olympic Players
Coached and Developed over 30 International and Euro-League Players
Playing Experience:
Captain of Women's Basketball Team (Univ. of Texas)
4 year Letter winner
Her Recruiting Class Ranked the Best in the State and Nation
Played for Hall of Fame Coach Jody Conradt
Conference Champions 4 years in a row (Undefeated)
Team Conference Tournament Champions 4 years
Ranked #1 in Country 3 out of 4 years; 2nd one season
NCAA Tournament 4 years; Sweet 16 and Elite 8
Played in Final Four
Recipient of Earl Campbell Academic Achievement Award
contact us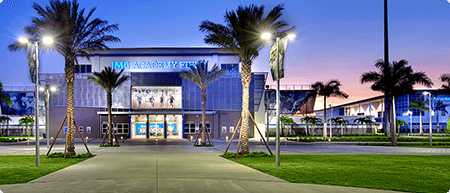 5650 Bollettieri Boulevard
Bradenton, FL 34210
Schedule a Visit
Request Consultation
Please fill out the form below and a specialized expert will follow up within 24 hours.
Request a brochure

We offer downloadable and printed brochures covering boarding school, youth camps, adult programs and team training in multiple languages.
Get it now