Creative Ways for Adults to Stay Active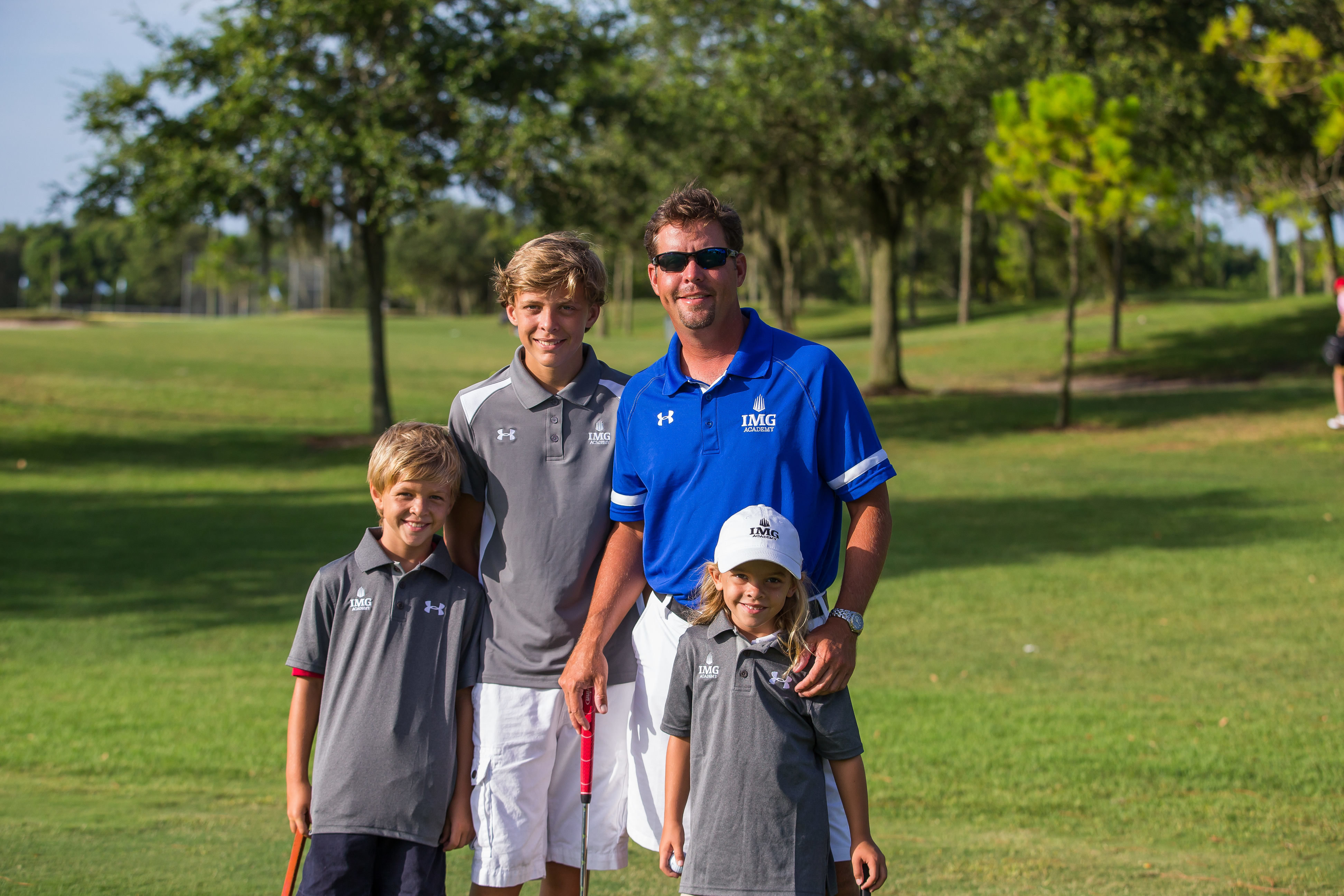 Staying active and playing sports is a lifelong endeavor for many people, and adults are often looking for ways to keep their fitness activities varied and fun. There are many ways that adults can stay active while also getting out and being social and keeping things fresh and exciting!
Adult sports camps: Many athletic organizations offer adult sports camps that focus on a specific sport or offer a wide range of activities for attendees. IMG Academy's sports camps for adults include programs for tennis, golf, and performance. Our adult sports camps offer the benefits of specialized training with the added benefit of all-inclusive luxury that includes a stay at our lifestyle hotel and resort-style amenities. 
IMG Academy's adult golf camp incorporates the expertise of our golf coaches with access to the same technology utilized by PGA and LPGA professionals. Training focus includes proper technique, on-course strategy, and mental toughness.
Participants at our adult tennis camp receive the same level of training and expert coaching that world No. 1 WTA and ATP players receive. Adults can take their game to the next level, prepare for their upcoming tennis league season, and work towards the top of their lineup.
"As an adult, there are numerous benefits to living an active lifestyle," Jonathan Haugen, Head of Strength and Conditioning at IMG Academy said. "Whether it's stress relief, looking and feeling better, or being able to perform everyday activities at a higher level, being more active is a key to optimal function. At IMG, we offer adult camps that focus on giving individuals the tools they need to achieve these results. Our qualified coaches prescribe the proper level of physical activity while also educating them on the benefits and methods to help maximize their active lifestyle."
Adult sports leagues: A great way to not only stay active but also get out and be social is by joining an adult sports league. While some take their league very seriously, others are meant to be more fun and may even include tailgating or enjoying adult beverages during game play. Research the leagues in your community to find the one that suits you best.
Fitness classes: If you already have a gym membership, look into the fitness classes that are offered. Shaking up how you get your exercise instead of just following the same routine day after day will keep your body and mind engaged and will keep you from getting bored. If you don't have a gym membership, classes are offered every day at a wide range of places from parks to breweries and more.
Explore nature: Get out to parks or trails near you and take advantage of what nature has to offer! Many communities have state- or city-funded parks, gardens, or arboretums, and even the zoo is a great place to get in a lot of walking while also taking in new and exciting experiences around you. You can work some community service into your active time as well by picking up trash while you're exploring.
Join a specialized fitness center: If you're really into an activity like rock climbing, spinning, or yoga, there is likely a fitness center near you that specializes in offering these activities. If you're not sure what you might be interested in, most gyms and locations offer free trials for your first class as well as videos and online training to help you familiarize yourself with their options. 
Go on an active vacation: Getaways are a great way to experience new things and recharge, and while some people like to relax on vacation, others like to use it as a chance to get out and have fresh fitness experiences. Head to the mountains to get in some exhilarating hiking, or go somewhere on the water where you can go kayaking, windsurfing, swimming, or do some other water activity. A lot of resorts or travel packages even offer fitness options for while you're vacationing.
Join a gym: This is a more obvious choice, but gym memberships are a great option for many adults. Most cities have a wide range of gyms, with some offering fitness classes and personal training programs, to some that even have pools or rock climbing walls.
Start a club: Not finding something that fits your needs in your community? Start something of your own! Organize a run club or get co-workers together to do yoga or go for walks a few times a week.
Get competitive: Many people find motivation in a challenge. Sign up for a race or a challenge course, and use the upcoming event as inspiration to work hard on your fitness goals.
Do it for a cause: Many charities host relays, walk-a-thons, triathlons, and other events where you can raise money for a good cause while also getting active alongside other people in your community. Some apps or workout programs even offer challenges that allow you to give back just by working out! 
Download an app: There are plenty of apps out there that will get you moving and make it fun, and some are even great activities to do with kids. Apps can help you train, provide creative workouts, help you manage nutrition and exercise goals and tons of other things that can give you an edge with your health and fitness.
Whether you're a more serious athlete looking to keep your skills sharp or just want to stay healthy and in shape, there are plenty of ways to stay active, from adult sports camps to joining classes or going on active vacations. Get creative and mix things up so that exercise continues to stay fun and interesting, and your body gets to work out in a variety of different ways.