Girls Tennis Academy Overview
IMG Academy's girls tennis academy is still referred to by many as the best in the world because of our team of dedicated and experienced coaches, strong attention to detail in each individuals' customized tennis training program, and years of proven results. Since its inception over 40 years ago as Bollettieri Tennis, our focus remains on overall development of each player, inclusive of pre and post- competition strategy, tournament selection, college placement, and tennis-specific technology and training.
Training alongside next generation juniors ranked among the top in the world along with current Top 10 professionals builds inclusive success that drives a passionate and competitive atmosphere unlike anywhere else. Diversity among student-athletes and the dynamic energy surrounding campus brings about the best attributes in each individual and offers a life-changing experience. Athletes attain their goals as they're provided with on-site resources and expert coaching oftentimes only available to touring professionals.
Program & Alumni Accomplishments
132 Combined Grand Slam singles, doubles and mixed doubles titles
20 D1 commitments in the 2016 and 2017 signing classes
8 Girls Grand Slam singles champions
9 Girls Eddier Herr singles champions
26 Players who have earned top-10 WTA rankings
Girls Soccer Program Structure
IMG Academy's girls tennis academy combines on-court instruction, off-court athletic and personal development training, a challenging tournament schedule to help players reach their maximum potential, and pristine academics. Each individual receives personalized technical, tactical, and strategic on-court instruction from coaches who have experience developing females from the beginning of their journey as a junior through the top of the NCAA and WTA tour. Whether the goal is to receive a college scholarship, attend for an institution with a high regard for academics, or compete on the WTA tour, IMG Academy's tennis program offers a track for every individual based on their aspirations.
Academics hold a high standard within the girls tennis school as well, with the focus being on ensuring student-athletes have the tools needed to smoothly transition to the next level. The competitive atmosphere allows for immersion with girls both above and below an individual's level, thus creating an opportunity to face all varieties of the game. Coaches understand the needs of each student-athlete and unique, so personalized instruction and training yields an atmosphere geared towards development of each girls' game.
Noteable Tournament Participation:
Upon enrollment, each student-athlete forms a year-long plan of training and competition to provide a clear understanding of one's goals and aspirations. Student-athletes participate in half day sport and half day of school, pending their travel schedule. Teachers and advisors ensure that student-athletes have a structured plan when travel is required for tournaments. The support within the program ensures a comfortable environment that builds confidence and a pathway towards success, and coaches communicate with families on a consistent basis.
ITF tournaments
COSAT tournaments
USTA-santioned tournaments, both local and nationally
UTR tournaments (held on-campus)
Grand Slams
Athletic and Personal Development Integration (APD)
IMG Academy's girls' tennis student-athletes are trained to excel at all areas of their game. Vision training and speed and agility work give our athletes an edge on the court, while nutrition, endurance, and strength training help them to outlast the competition. IMG's performance experts also train our girls tennis players in leadership and mental toughness to help build confidence on and off the court. Empowering female athletes remains an invaluable course resulting in preparation for that final match as well as those next steps after IMG Academy. This training builds confidence, leadership and toughness and addresses ways in which females may face challenges in today's society.
Technology & Facilities
55 tennis courts (34 hard, 17 clay, and 4 indoor)

One dedicated PlaySight SmartCourt - track your practice sessions to an entirely new level with the IMG Academy PlaySight court, fully equipped with a console, video analysis and sharable content. Evaluate your game through video replay and streaming, service speeds, statistical data, tactical review, and stroke analysis. With coaches who can review the instant feedback and statistics regarding ball trajectory, movement, speed, spin and more, Play Sight aligns student-athletes with another added piece of technology to enhance on-court training.

Tennis-specific building with coaches' offices and rooms to analyze practice and match videos, meet with coaches or advisors, and
Covered turf facility for speed and agility training with specific coaches who focus on working with tennis players
Performance and Sports Science Center
Mind Gym for mental conditioning sessions and vision training

Fit Lights, dynaBOARD, and cognitive perceptive technology

Yoga studio
Strength and conditioning equipment
Classrooms for nutrition and leadership training
Athletic training facility for recovery and regeneration, including hot and cold tubs
Girls Tennis Academy Photo Gallery
Admissions
All prospective student-athletes must submit a completed application, including academic records and recommendations.
Girls Tennis Program Tuition
For academic year 2018-2019, tuition ranges from $55,950 to $79,950 per year depending on age, boarding and grade of student-athlete. Go to our tuition page for the full sport-by-sport cost breakdown.
Girls Tennis Camps
A great way to learn more about IMG Academy is to attend a camp and see first-hand how to take your game to the next level.
Notable Girls Tennis Program College Commitments
Student-athletes receive individualized roadmaps for reaching their goal of playing their sport at the collegiate level. This work begins when a student enters upper school at grade 9 and above.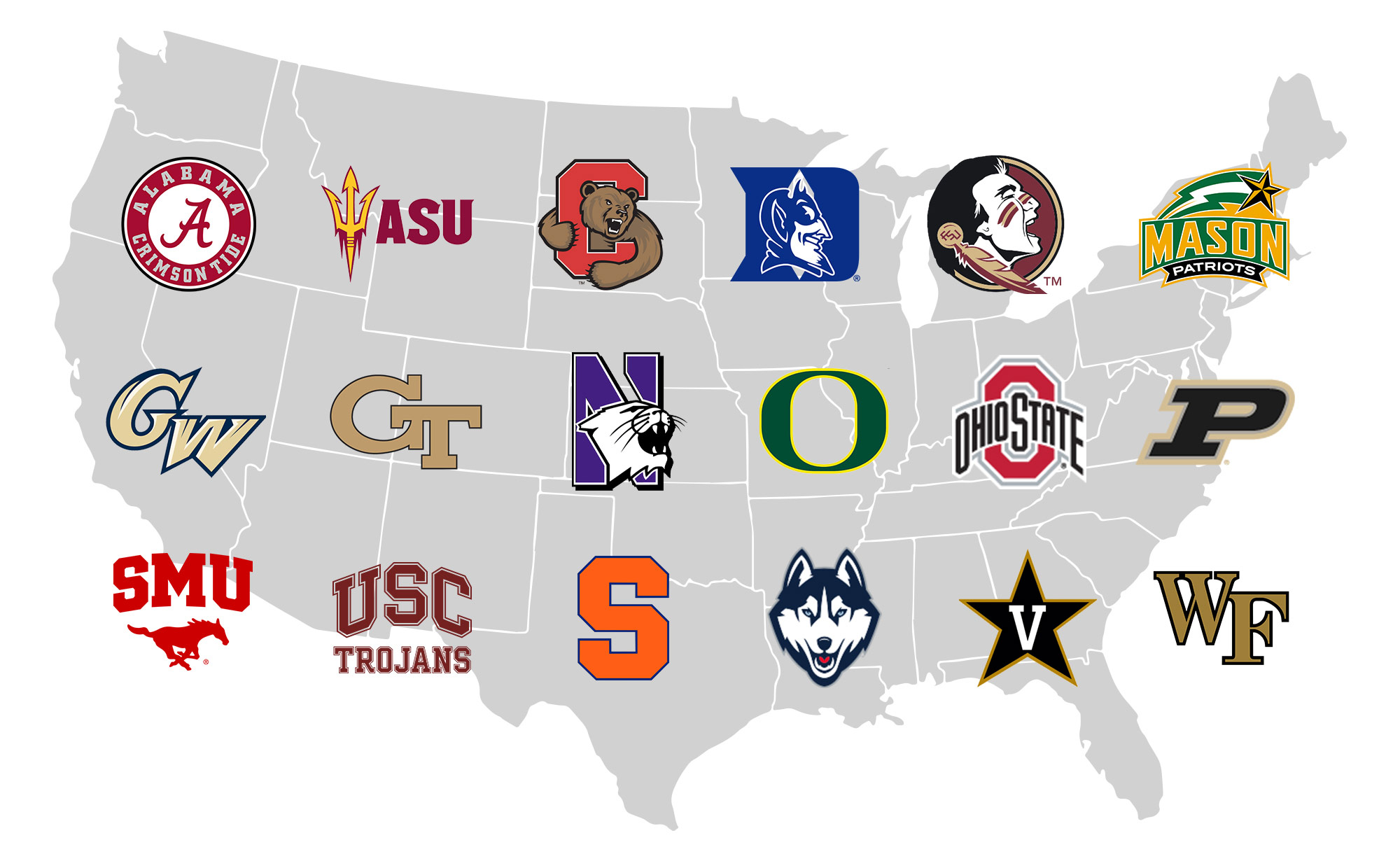 I've worked so hard through all the groups here at IMG. It's made me who I am today. This is my home!

- whitney osuigwe

IMG Academy Class of '18, #1 ITF Junior, Junior French Open Champion

I've been at since I was 12 years old. IMG Academy is my home away from home. My best friends today are friends I made here at IMG.

- heather watson

IMG Academy Class of '09, Former British #1, WTA Pro

I owe a huge part of my success in college to IMG Academy. The lessons and skills I acquired at IMG allowed me to be successful not only on the court, but off as well. Going straight to college from IMG, I knew how to be part of a team, get my studies done, work hard on the court, and still have a social life. I was disciplined but had fun.

- mallory cecil

IMG Academy Class of '09, Duke University, NCAA Champion
Contact Us & Learn More