Youth Golf Camp
Camp specialists are standing by to help you find the right camp
IMG Academy golf camps teach the fundamentals as well as the mental and physical portions of the game. Ideal for campers between the ages of 8-18, our golf camps stress a balance of training not just for driving, mid-range and putting, but also ensuring that every golfer understands how to properly prepare for competition.
Our junior golf camps give athletes the opportunity to build core strength, improve their game on the course, and hone performance-specific skills. Our completely customizable boarding and non-boarding golf camps give junior golfers the skills they need to excel at every level.
Coach Spotlight
Scott Bettger - Coach
For over 20 years, Scott Bettger has been coaching and motivating students of all ages in the game of golf. Despite playing professionally for four years, Scott's intention was never to become a professional golfer; instead he was more focused on teaching the game from course management and strategy to the fundamentals.
Training for Every Skill
Technical
Full swing, pitching, chipping, putting and in-depth individual video analysis. Focus is on the individual (strengths and weaknesses) and how to best improve each area.
Physical
Flexibility, injury prevention, build power, increase core strength and build swing speed.
Mental
Envisioning shots, attitude, confidence and preparation.
Pre-competition
Mental discipline, shaping shots, pre-shot routines, recovery shots, "feel" drills and exercises.
Competition
How you need to prepare for a match or tournament, including how to eat and think leading up to competing during 18-and 36-hole competitions and making in-round adjustments.
STEP 1: SELECT A TRAINING PROGRAM
Step 2: Select a program type
CORE
ages 8-18
foundation of all training programs
Cutting-edge Training
BREAKTHROUGH
ages 8-18
Individualized Sport Training
Personalized Coaching & Instruction
Step 3: Select training concentrations
Customize your camp with additional training sessions in the areas you want the most improvement
Areas of Focus
Explosive resistance
Jumping and plyometrics
Efficient power development
Correct motor patterns
Areas of Focus
Linear acceleration
Maximum velocity
Lateral movement
Multi-directional movement and agility
Areas of Focus
Concentration
Control
Confidence
Composure
Consistency
Decision making
Preparation
Areas of Focus
The performance plate
Pre-competition fueling
Recovery
Fueling timelines
Hydration
Areas of Focus
Team building
Verbal and non-verbal communication
Identity
Developing relationships
Inspiring and empowering yourself and others
College Testing Prep
Semi-private and individualized classes with our test prep experts helps students prepare for their SAT or ACT college entrance exams. Instructors use official testing materials and offer techniques to help take the exams with confidence.
ESL
AGES 8-18
English Language Learning
As an official TOEFL test site, we understand the hard work and dedication needed to pass it. Athletes can prepare for TOEFL testing at IMG Academy with 5 hours of English classes/TOEFL prep classes during each week of camp.
Pro Tip
You can change your concentration weekly when you book a camp for multiple weeks.
What Our Campers Say
I loved my experience and thought the facilities were beautiful. The driving range was great and the coaches were awesome. I hope to be able to experience this awesome camp again.
The facilities and coaching were excellent, I received personal attention providing a better understanding of my swing mechanics to maximize power for both my iron play and long-game.
I went to IMG for three weeks and after coming home my coach couldn't believe how much I improved. The coaches at IMG are really supportive and I can't wait to go back.
Golf Technology & Facilities
Campers Train Here
Golf Center with meeting rooms for players and coaches
Tour Studio powered by Cool Clubs
Double-sided driving range with fairway bunker
Multiple target and putting greens

Portable TrackMan and K-Vest from Tour Studio used on practice ranges and greens.

18-hole golf course
Performance & Sports Science Center
Mind Gym for mental conditioning sessions and vision training
Strength and conditioning equipment
Classrooms for nutrition and leadership training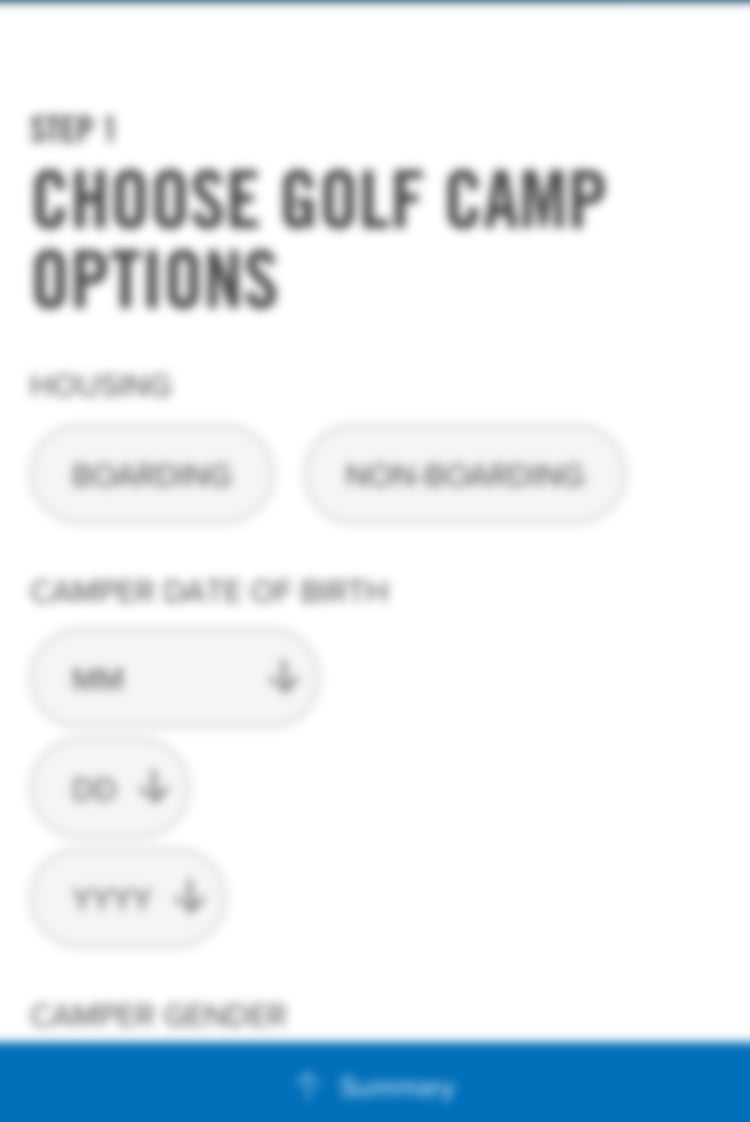 Contact a Camp Advisor