download our admissions guide
Meet the New Director: Kevin Craggs
IMG Academy announced the addition of renowned PGA Advanced Fellow Professional and former tournament player Kevin Craggs as Director of Golf. In his role, Craggs will oversee all aspects of the IMG Academy golf program for boarding school, camps, professional training, and events.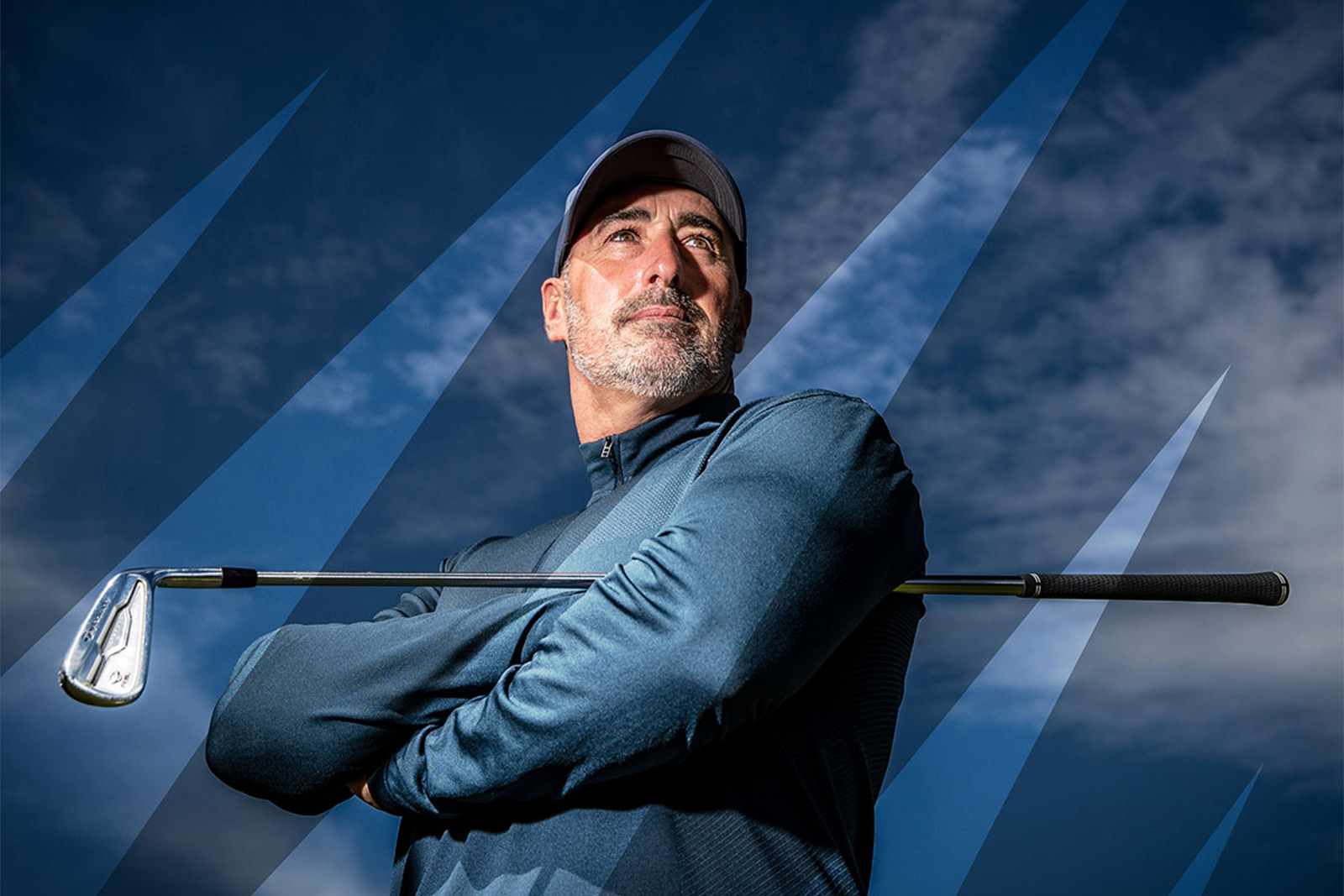 Coach Spotlight
Kevin Craggs - Director
After playing on the European tour for several years, Kevin moved into coaching and for many years was the Scottish National Team Coach. He built his career on developing golfers at all levels, from the juniors through the professional ranks on both the European and U.S. tours.
Golf Academy Overview
No other golf academy in the world has won as many junior tournaments, generated as many college scholarships or put as many players on professional tours as the IMG Academy. Beginning with coaches who complete the most rigorous of instructional certification programs and have years of experience coaching golfers of all skill levels and continuing through every area of the golf school, from instruction to technology, our academy produces and trains the best in the game. Combine customized technical instruction with our course management and competition methodology, as well as our Performance programs to increase core power, flexibility and focus/confidence, and the golf academy develops golfers who can compete anywhere. Through personalized training and recruitment plans implemented from the day you enter the campus gates, the IMG Academy's golf academy enriches the preparatory process from the foundational level and beyond.
Program & Alumni Accomplishments
82 Student-athletes placed at D1 institutions since 2014
2016 PGA Tour Rookie of the Year, Emiliano Grillo
2018 U.S. Junior Amateur Champion, Michael Thorbjornsen
180+ Rolex All-Americans
10 Rolex Player of the Year winners
7 AJGA Scholastic All-Americans
10 AJGA Junior All-Stars
950+ Junior tournament wins
16 Jr. World Champions
15 NCAA Champions (Individual and Team)
13 USGA Champions
Golf Program Structure
From the first day on the green through the final days before graduation, IMG Academy junior golfers recognize the personalized training experience that's available to them through on-hand staff members ready to lend their experience to every student-athlete. Available to those already versed in the sport to those just peaking interest, IMG Academy sets the foundation for growth, obtainable knowledge and progress beyond the gates of our Bradenton campus.
From a preliminary evaluation to determine skill levels to annual tournament scheduling to the college recruitment process, IMG Academy's golf program provides a route through high school that's detailed in every essential area. Our distinctive approach that focuses on individualized instruction in small groups and the development of a long-term athletic and personal development plan, ensures each student-athlete reaches their potential both on and off the golf course. The golf academy focuses on creating a structured learning and training pathway which enables each student-athlete to develop their golf and athletic skills, golf IQ and their overall proficiency at the game. We have organized our training to cover five key areas: Assessment & Goal Setting, Foundation Training, Scoring Skills, Tournament Play, and Athletic & Personal Development (APD).
Notable Tournament Participation:
Student-athletes have competed in the following notable tournaments and tours:
IMG Junior Golf Tour
American Junior Golf Association(AJGA)
ANNIKA Invitational
Junior Ryder Cup
Kathy Whitworth Invitational
U.S. Jr. Boys
U.S. Jr. Girls
U.S. Women's Amateur
Scott Robertson Memorial
Southern Jr.
Symetra Tour Events
Western Jr.
World Junior Golf Ranking (WJGR) Tournaments
Wyndham Cup
Athletic and Personal Development Integration (APD)
Individual sports require the utmost focus and dedication, and the IMG Academy APD team inside the Performance Center seeks to provide all of the specific assets that golfers require both on the course and as a whole. Courses like empowering female athletes and building men of character target topics related to society, culture, distractions while creating both confidence among females and self-respect for males. Additional training in nutrition and mental toughness along with vision training prove key when our student-athletes continue to grow to be collegiate and professional athletes. Elements such as staying driven and focused remain crucial topics that the golf academy embraces in addition to sport-specific instruction.
Technology & Facilities
The IMG Academy golf program is home to the most advanced technology available in the game. Inside the Tour Studio powered by Cool Clubs, golfers have access to technology that aids in the personalization of their training along with offerings ranging from adjustments to your existing equipment to custom club production of new equipment tested specifically to fit your game. Our experienced team analyzes every aspect of a player's current club performance and ball flight, from their club head speed to launch angles, and recommends equipment to optimize shot-making capabilities and maximize potential. Additional technology inside the Tour Studio includes:
K-Vest
K-Vest is a wireless system that instantaneously measures players' power signatures and 3D data and assesses player characteristics. It provides an extensive library of pre-built training programs and drills and also has the ability to customize them.
SAM PUTTLAB
SAM PuttLab analyzes 28 parameters of the player's putting stroke and displays the results in easy to understand graphic reports, where players and coaches can discover individual strengths and weaknesses for a better and more efficient training.
BodiTrak
BodiTrak is the industry's leader for ground reaction force-sensing mats and associated education. Their products give you real-time data and insight on how an athlete interacts with the ground.
Trackman Golf Radar
Golf radar not only helps map key data parameters – ball speed, attack angle, club path, face angle, etc. – but it also captures the golf swing with a built-in HD video camera or with the use of external cameras.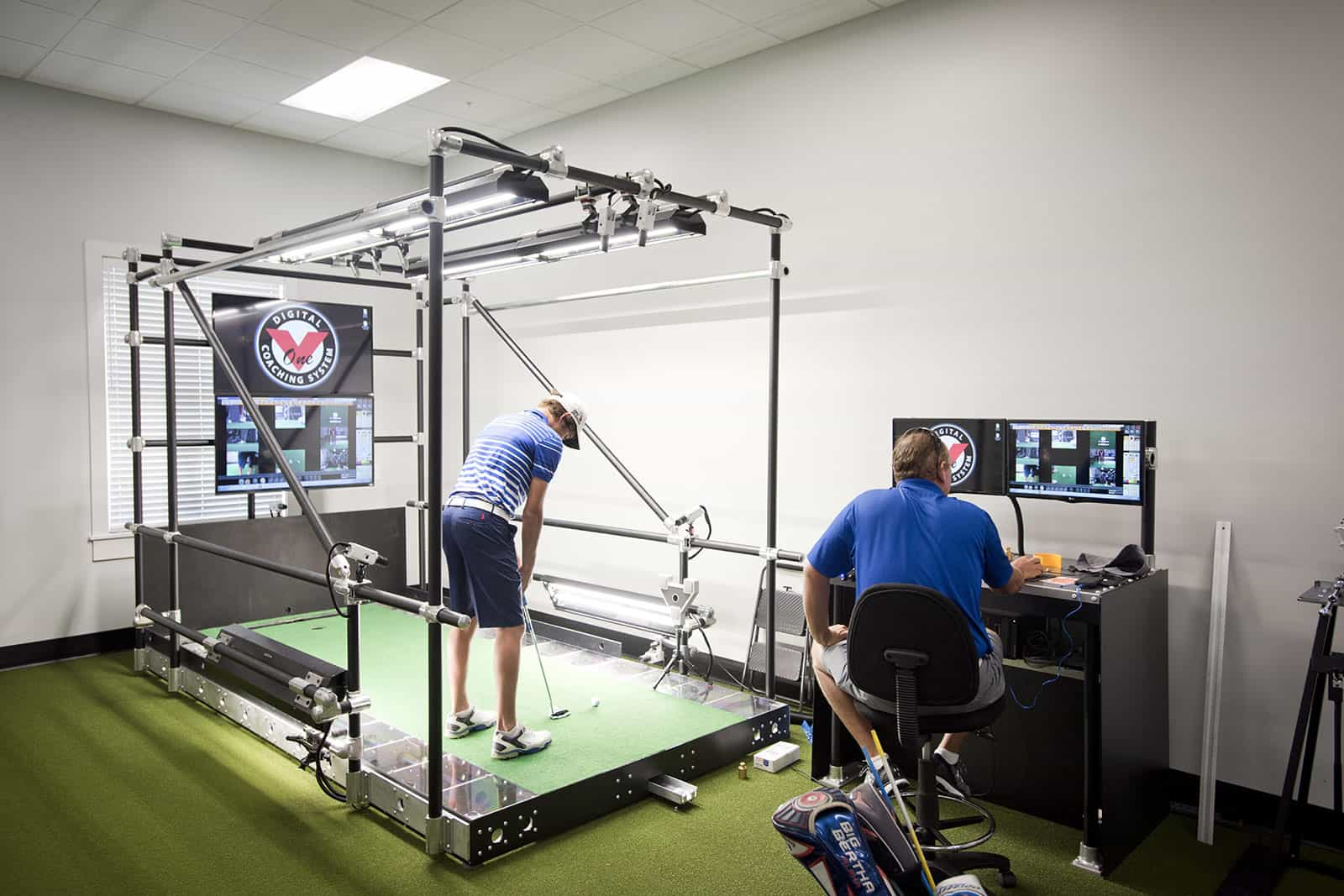 Technology & Facilities
Golf Center with meeting rooms for players and coaches, coaches' offices, and Tour Studio powered by Cool Clubs
Double-sided driving range with fairway bunker
Multiple target and putting greens

Portable TrackMan and K-Vest from Tour Studio used on practice ranges and greens

18-hole golf course
Performance and Sports Science Center
Mind Gym for mental conditioning sessions and vision training
Yoga studio
Strength and conditioning equipment
Classrooms for nutrition and leadership training
Athletic training facility for recovery and regeneration, including hot and cold tubs
Modern Recovery for All
IMG Academy has partnered with TimTam to help student-athletes train harder and recover faster. The TimTam Recovery Center provides student-athletes with advanced, modern recovery tools and exceptional treatments.
Golf Academy Photo Gallery
Admissions
All prospective student-athletes must submit a completed application, including academic records and recommendations.
Golf Program Tuition
For academic year 2020-2021, tuition ranges from $69,900 to $89,900 per year depending on age, boarding and grade of student-athlete. Go to our tuition page for the full sport-by-sport cost breakdown.
Golf Camps
A great way to learn more about IMG Academy is to attend a camp and see first-hand how to take your game to the next level.
Notable Golf Program College Commitments
Student-athletes receive individualized roadmaps for reaching their goal of playing their sport at the collegiate level. This work begins when a student enters upper school at grade 9 and above.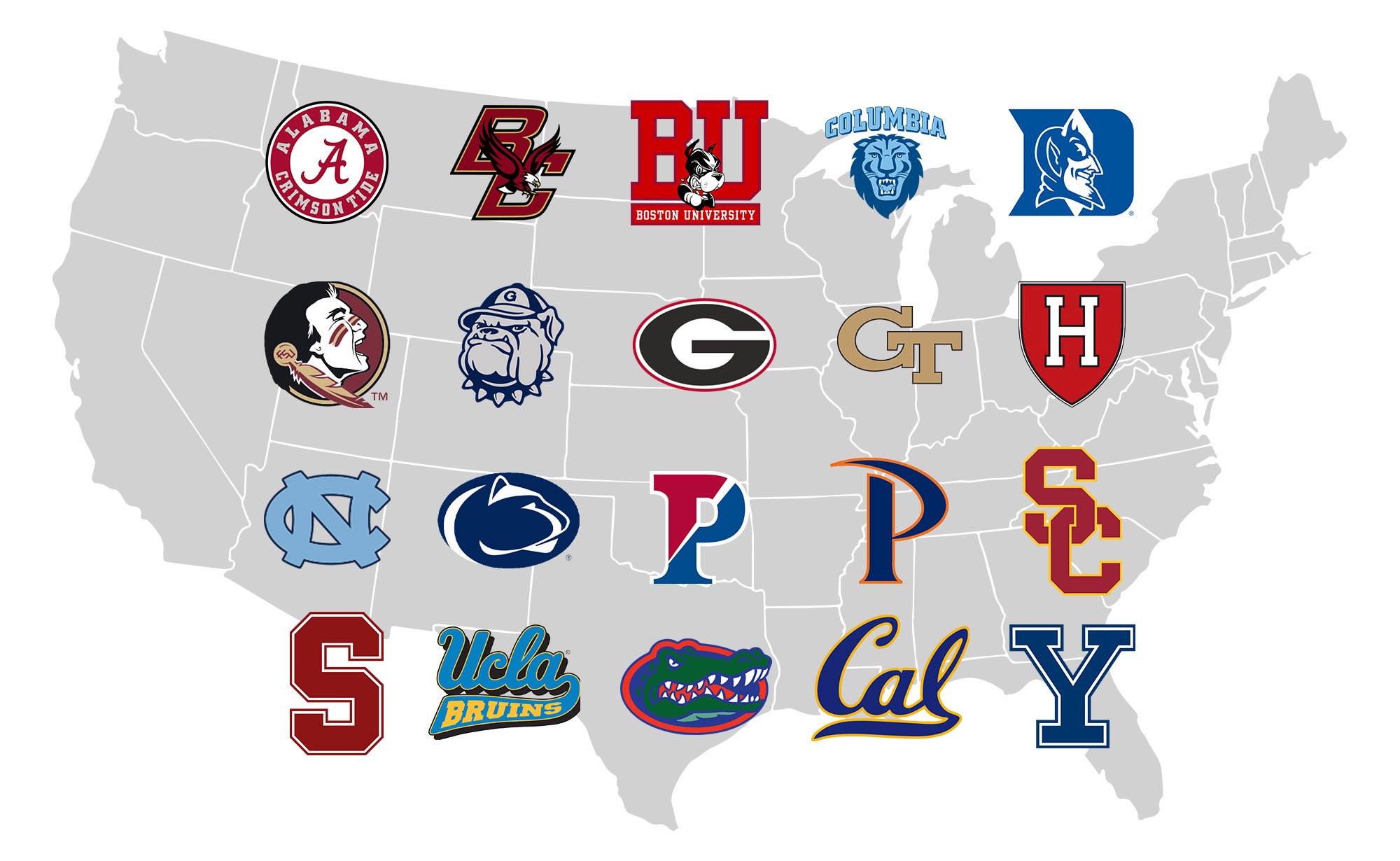 Testimonials

I got the discipline from going to golf, and then going to school and preparing myself mentally when I go to college because it's a similar structure. I'm challenged every day because I have three AP classes and Honors classes. I've also been exposed to LPGA tournaments.

- Mika Liu

IMG Academy Alumna

Overall, I had everything I needed, from coaching, facilities, training, gym, food, so, whoever wants to get better in their specific sport, coming here with the environment and atmosphere with all the students who have the same goal - it's amazing and the best way to get better.

- Laetitia Beck

IMG Academy Alumna

The main thing is here, a lot of the teachers are really good, and they're really supportive. Especially the LRC [Learning Resource Center] – the help I get is really useful.

- Lucas Steward

IMG Academy Alumnus