2022 Spring NLI Signing Day: A Look at Which Student-Athletes Committed to the Next Level Every NLI Signing Day is significant. Although they each have the same process and may look similar in photos, every NLI Signing Day represents the day where student-athletes are able to put pen to paper while recognizing that all of their hard work, their passion, and their efforts have paid off.
Student-athletes may dream of competing at the collegiate level from the moment they hold their first club, racket, or stick or kick that first goal. On Friday, April 1, 2022, 17 IMG Academy student-athletes across four sports were able to commit to the next level in front of their coaches, teammates, friends, family, and other IMG staff members. Although their journey is far from over at IMG and in their specific sport, we want to take a moment to recognize their recent accomplishment of committing to the next level. 
Below is a list of today's signees by sport:
Golf:
Rodrigo Barahona - George Washington University
Yoomin "Minny" Byun - Colorado State University Pueblo  
Caden Jacobson - University of Wisconsin Green Bay 
Juliette Prudhomme - Fairfield University
Muhammad Sati - Merrimack College
Yang Tai - Indiana State University
Qilin Yu - Merrimack College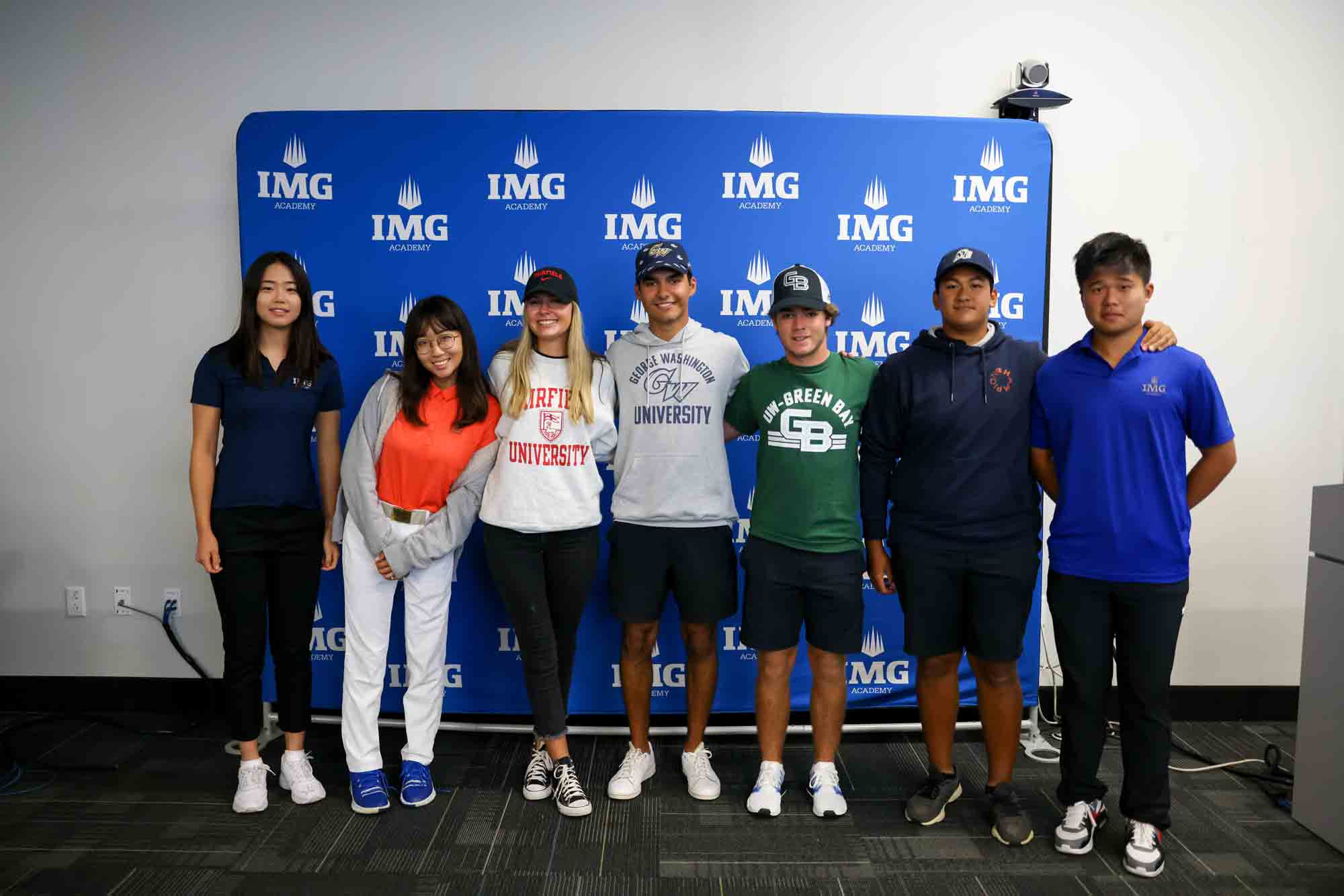 Lacrosse: 
Elijah Smith - Towson University 
Jordan Vincent - Syracuse University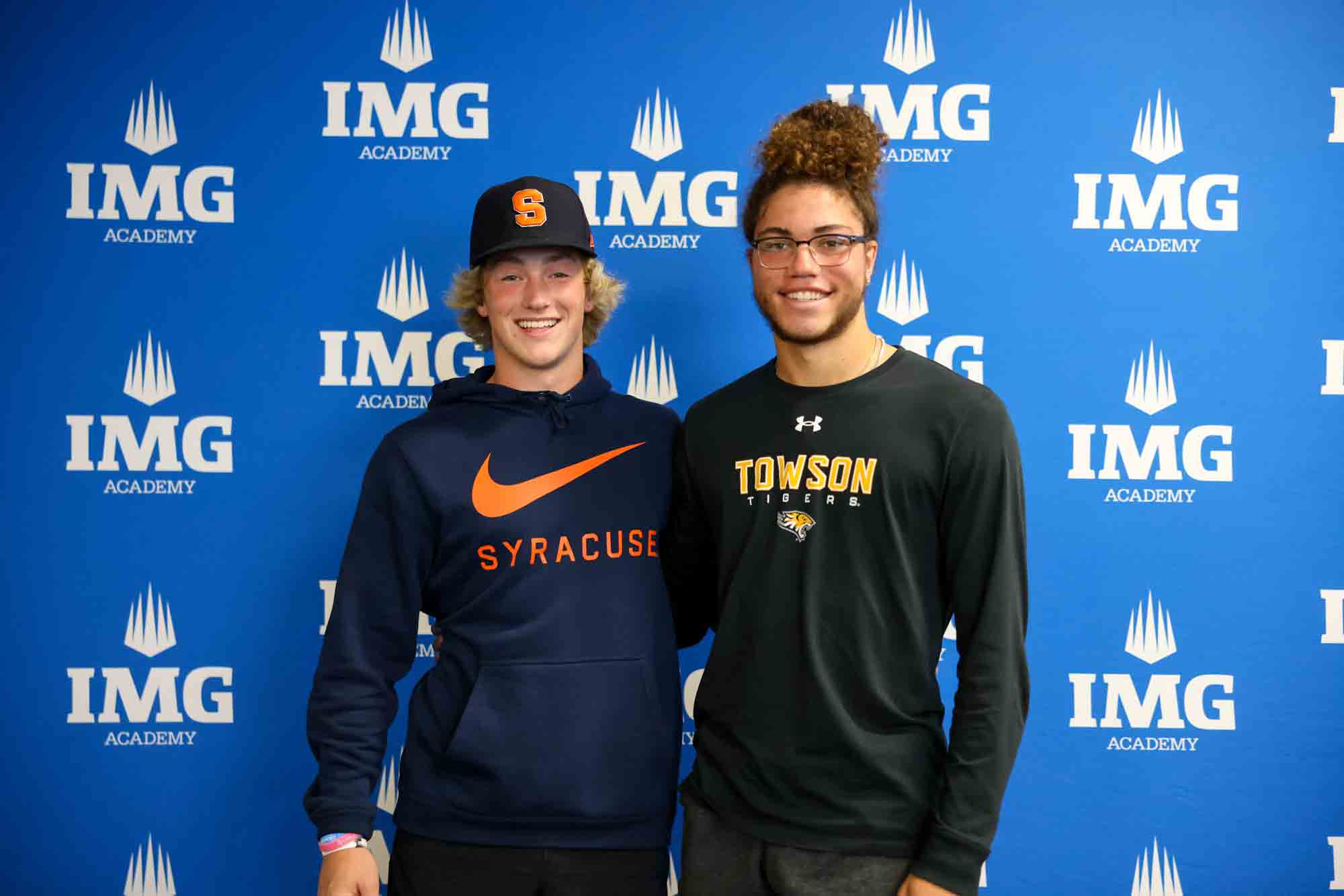 Soccer: 
Lexie Cooper - Rollins College
Eloise Descheneaux - Texas A&M University
Morgan Flippin - Stetson University
Joelle Haines - University of Evansville
Dolce Villaflor - Central Michigan University
Benjamin Paul - Emory & Henry College
Adam Senna - Virginia Military Institute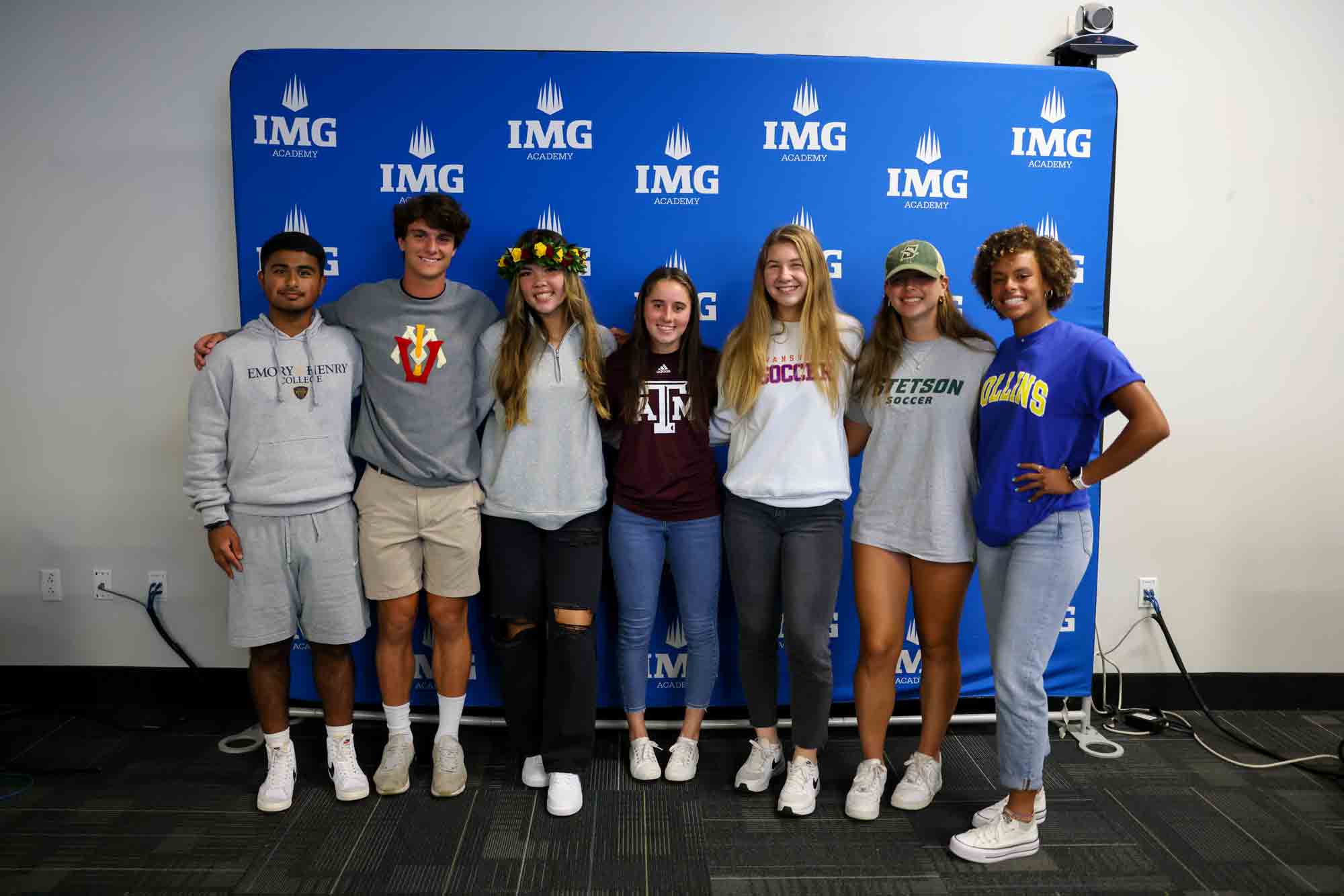 Tennis: 
Santiago Arredondo - Samford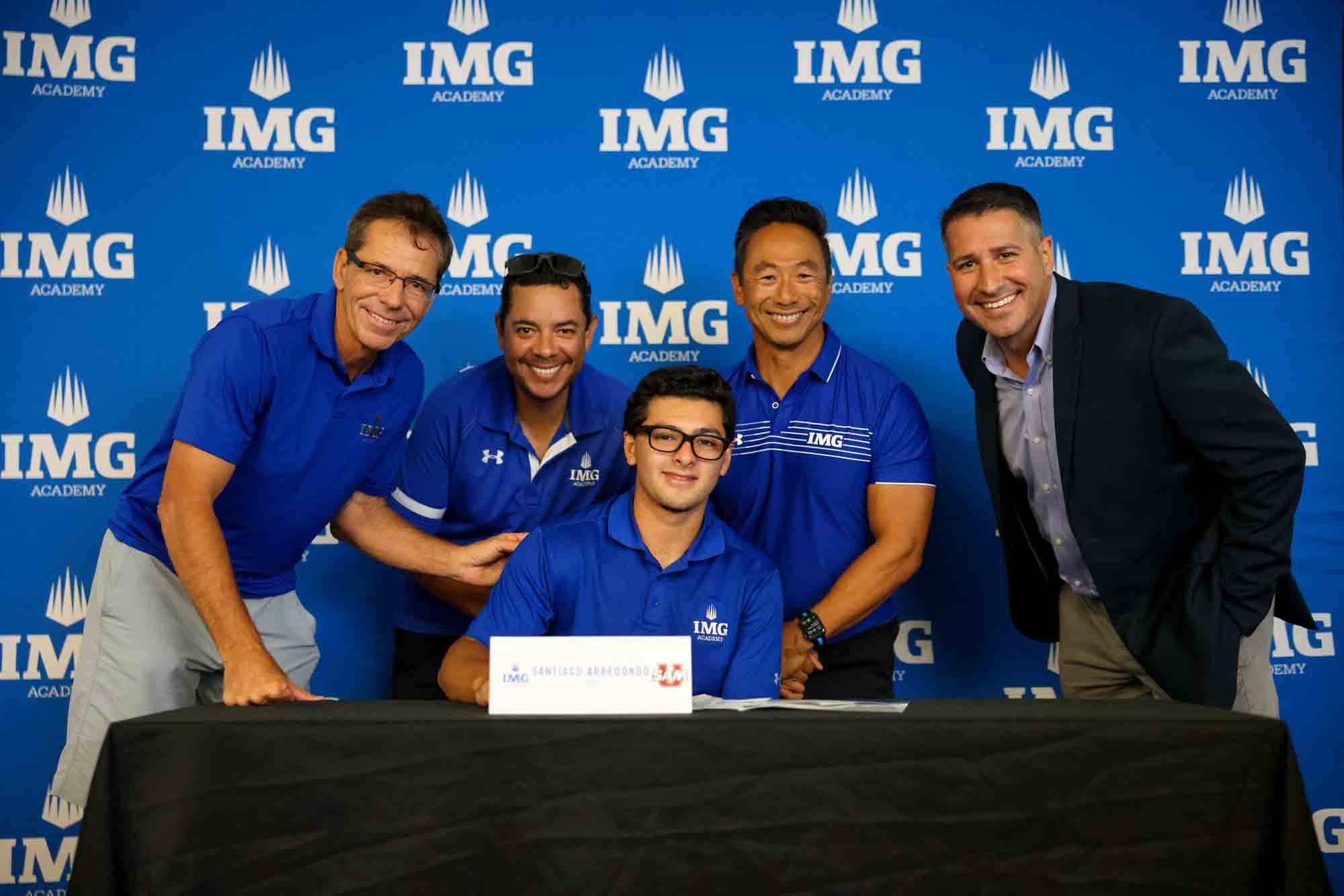 Are you interested in one day being honored at an NLI signing day? Do you have dreams of competing at the highest levels? Learn more about IMG Academy's boarding school through the links below, and take the first step towards joining this group. Did you know IMG student-athletes also have access to NCSA recruiting resources? Learn more about NCSA by visiting this link.
Contact Us & Learn More
Request
Consultation
Provide your contact information and one of our experienced advisors will help you select the right program.
By clicking Submit you agree to and have read our privacy policy: Privacy Policy
I am interested in:
Select one option below