Latest News at IMG Academy
---
Every week, IMG Academy's campus is buzzing with news. Whether it's our student's academic honors and athletic successes, alumni across the country making their alma mater proud, professional athletes and teams training amongst our campers, or events that attract sports fans from near and far – IMG Academy is a thrilling place, and we'd like to share it with you!
Featured Headlines

Story
IMG Academy made history again with the announcement of the 42nd annual McDonald's All-American Games rosters. Out of more than 800 nominees, Ascenders Josh Green, Armando Bacot, and Jeremiah Robinson-Earl made the cut to be recognized among the 24 most notable seniors in the nation. In the McDonald's All-American Games' 42-years of history, this is the first time that three players from the same team have been selected in the same year. Robinson-Earl, Green, and Bacot have led the Ascenders to a 20-1 overall record on the year and the team is the consensus No. 3 ranked program in both...

Story
IMG Academy remains the ultimate home for off-season professional tennis training. Over 50 players traveled to Bradenton to take advantage of the weather, facilities, coaches, and overall atmosphere in December, revealing that IMG continues to remain the ideal venue for every ATP, WTA, and ITF player. IMG's history of success rivals any academy in the world, with more than 10 world No. 1 players having developed from campus. Throughout the year, countless professionals and rising juniors train alongside one another as they work towards achieving success in their upcoming tournaments. What began over 40 years ago as Bollettieri Tennis is...

Story
IMG Academy's December 2018 NLI Signing Day Event celebrated football student-athletes who took the next step in their athletic and academic careers. Classmates, teammates, families, friends, teachers, and staff members were in attendance to celebrate the accomplishments of the senior football student-athletes who will be pursuing the next level. This group of highly dedicated and accomplished individuals included some of the nation's top football recruits both all-around as well as per position. These student-athletes assisted the program in securing three consecutive undefeated seasons as well as a top 5 national ranking. Congratulations to these 11 football student-athletes on their commitments...

Story
Senior boys soccer student-athlete James "Crawford" Outland has deservedly earned this week's Student Athlete of the Week. Outland enrolled in 2016 with the goal of "challenging himself and becoming a well-rounded student-athlete." In his third year on campus, Outland has enjoyed "meeting new people from diverse backgrounds from all around the world." He's incredibly involved around campus and has also made an impact on the field. He believes that IMG has"opened his eyes and has made him more understanding of other cultures." Congratulations to Outland on this accomplishment! Get to know James: Hometown: Birmingham, AL How many years playing soccer:...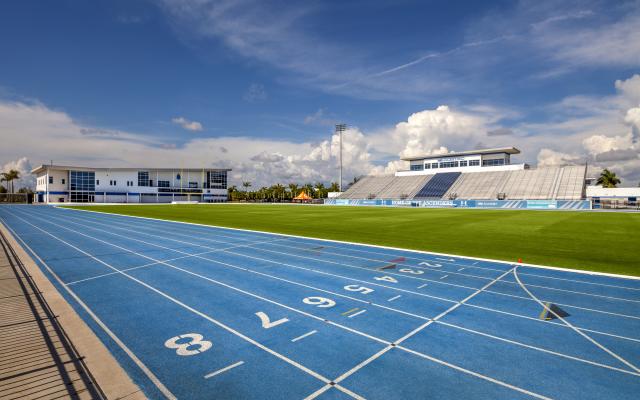 Story
Today marks the first of several National Signing Days for the 2018-2019 senior class, and IMG Academy student-athletes, along with their family, teammates, coaches, and teachers, attended a special ceremony on November 14, 2018. 40 student-athletes committed to the next level by signing their National Letter of Intent (NLI) during the Signing Day Ceremony. Wednesday's event featured Baseball, Basketball, Golf, Lacrosse, Soccer, and Tennis. The full list of signees included: Baseball: Austin Kenyon – Charleston Southern University Jax Cash – University of South Carolina Joe Gallagher – Eckerd College Rece Hinds – Louisiana State University Houston Koon – North Carolina...

Story
Major League Baseball and USA Baseball today announced the new "Prospect Development Pipeline (PDP) League," a premier development and showcase experience for dozens of high school baseball prospects based in the United States. The PDP League, which will be held from mid-June through early-July at the IMG Academy in Bradenton, Fla., is an invitation-based development opportunity for approximately 80 of the top high school baseball players ahead of the 2020 MLB Draft. It will include competitive game play, practice & training sessions with MLB Club representatives serving as on-field coaches, and evaluation using modern technologies tailoring individualized development curriculums for...

Story
Gavin Brown, a senior baseball student-athlete, enrolled at IMG Academy in 2015 because of the "the combination of sport and school." Now a senior, Brown has worked hard both in the classroom and on the field to achieve incredible success. A National Honors Society member (NHS) and a talented student-athlete, Brown has earned this week's Student Athlete of the Week. Congratulations to Brown on all that he has accomplished! Get to know Gavin: Hometown: Dallas, TX How many years playing baseball: 10 years Coach: Coach Hadra Position: Pitcher Student Clubs/Organizations: National Honors Society Favorite school subject: Sciences What do you...

Story
IMG Academy announced today the addition of former longtime ATP World Tour pro Jimmy Arias as the new Director of Player Development. Arias will help manage technical instruction and program delivery for IMG Academy's boarding school students and professional trainees. "This is where I came as a teenager to develop my game, and it's exciting to have the opportunity to come back and foster the development of such a talented group of players," said Arias. "In all my travels as a player and as a commentator, there is no place in the world where players have such a dynamic team...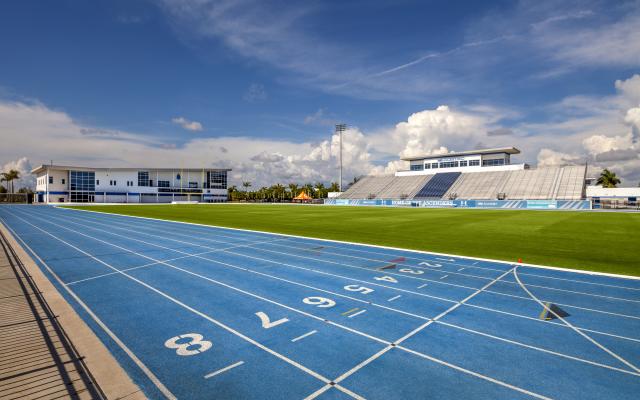 Story
Junior tennis student-athlete Julia Andreach enrolled at IMG Academy because she "wanted to further her athletic development by playing international tournaments." As a high level athlete and a dedicated student, Andreach earns this week's Student Athlete of the Week. She has enjoyed "meeting new people from different areas of the world" at IMG, and she understands that her commitment to tennis and her academics are both a priority. She enjoys the "amount of help she receives from teachers when traveling for tournaments" because they ensure she's prepared before her travels for the upcoming courses and lessons. Andreach also recognizes that...

Story
Chandler McGruder is a junior football student-athlete at IMG Academy, and he has been striving to excel through both academics and athletics since he enrolled in 2017. As a member of several student clubs and organizations and an outgoing classmate and teammate, McGruder is making a significant on the community around him. He enrolled at IMG to continue improving, and he's been enjoying the "close proximity to his friends." He feels that school has made him more mature and helped him manage his time better. For these reasons, McGruder earns this week's Student Athlete of the Week! Get to know...
Recent Headlines
Story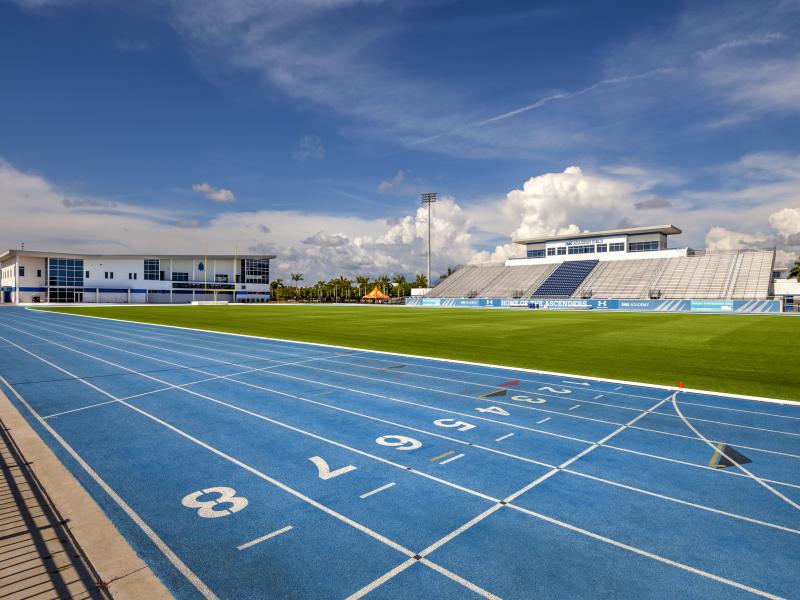 40 Student-Athletes Commit to the Next Level at IMG Academy NLI Signing Day
Story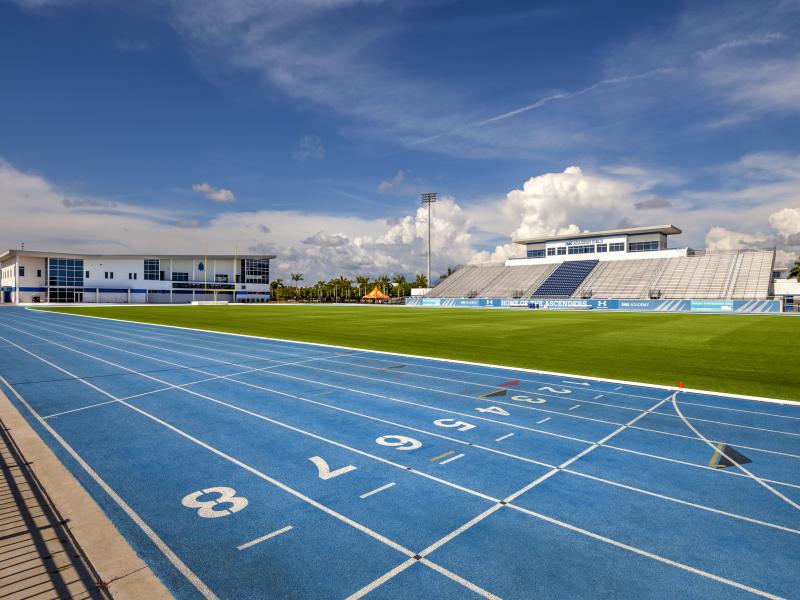 Student Athlete of the Week: Julia Andreach (Girls Tennis)
Story

Student Athlete of the Week: Chandler McGruder (Football)