Latest News at IMG Academy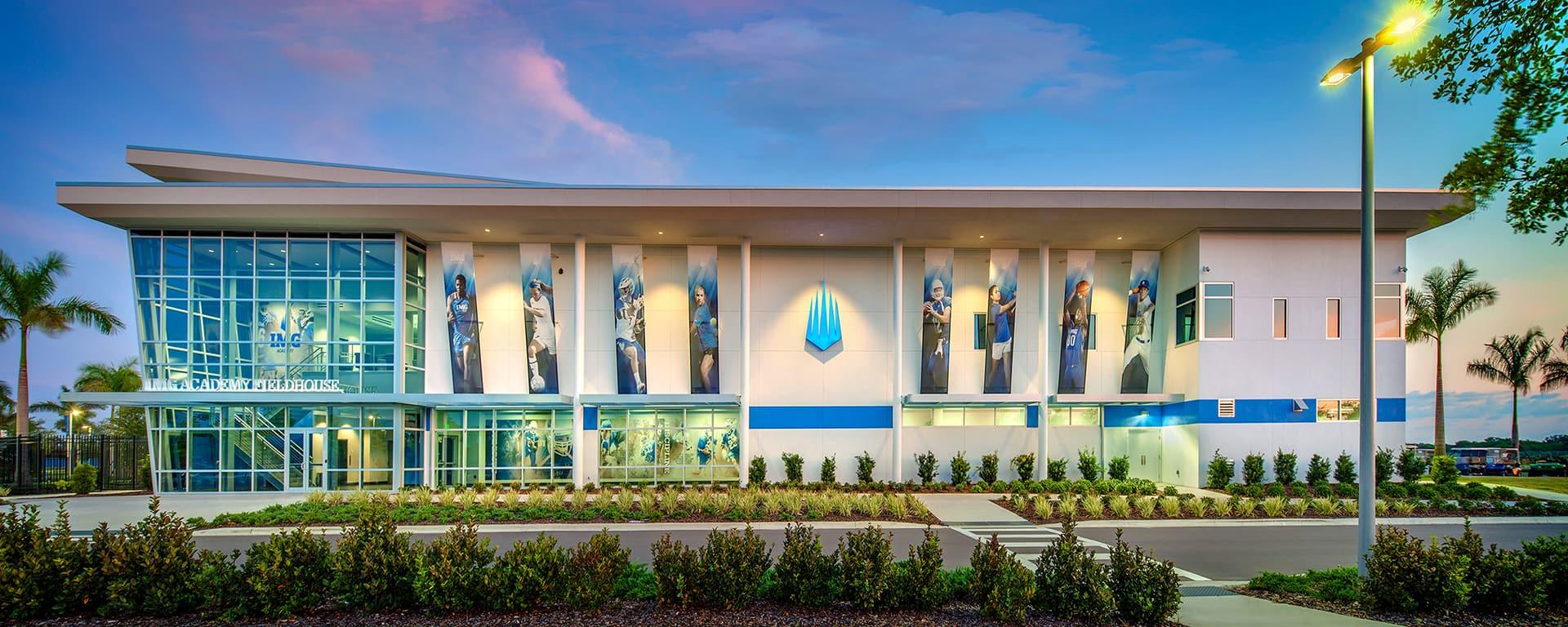 Story
During the week of May 24, the entire IMG Academy campus participated in the community service initiative, Walk the Walk (WTW). Celebrated annually, WTW is a tradition among all divisions of WME | IMG, and at IMG Academy, student-athletes, staff, faculty and coaches all join in for a series of events and activities over the span of a week. This year, Walk the Walk was highlighted by the Miracle League All-Star Game at the IMG Academy Baseball Stadium. At the event, everyone welcomed the participation of a group of six athletes from Professional Bull Riders (PBR) who were on campus...

Story
With the 2017 National Football League Draft set to get underway in Philadelphia, Pa., 25 IMG Academy trainees are among those looking to hear their names called. Each of them participated in the IMG Academy Pre-Combine/Draft Training program, working with IMG Academy's experienced team of coaches to maximize their development ahead of the NFL Combine and Pro Days to elevate their stock. Players to train at IMG Academy ahead of the Draft include: Josh Dobbs – QB – University of Tennessee Travis Rudolph – WR – Florida State University Josh Reynolds – WR – Texas A&M University Stanley "Boom" Williams...

Story
Last week, Suncoast News Network spoke with IMG Academy student-athlete Kanyanat Saithip, also known as "Guitar", about her journey from Thailand to Bradenton, Fla., to now being the number 51-ranked junior girl golfer in the world. Saithip recently qualified for the Symetra Tour Sara Bay Classic. To learn more about IMG's golf program, click here. To register for a golf camp, click here. Catch the rest of the "Making A Champion" series videos from Suncoast News Network here.

Story
The IMG Academy football program kicks off their off-season play at their first Spring practice on Monday at 3:30pm at IMG Academy. The Ascenders will then hold ten additional practices before their Spring game against East Ridge High School on Thursday, May 18 at 7pm. For more information about IMG's football program, click here. To register for a football camp at IMG, click here.

Story
Putting your body through the ringer during training means you'll need an equally tough foam roller to help you work out the post-exercise kinks. At IMG Academy, our team of performance experts incorporate Trigger Point therapy into our athletes' training programs before and after their workouts. All of the muscles in the body are connected by fascia which surrounds the tissue, nerves, organs, and all other structures in the body. This fascia can become unhealthy from overuse, injury, or just everyday repetitive movement. Trigger Point foam rollers help to circulate fresh, oxygenated blood through the body to keep fascia healthy,...

Story
By STACK.com Former Texas A&M receiver Josh Reynolds didn't have a single FBS offer coming out of high school. So how did he wind up leaving A&M with the third-most receiving yards in program history? Simple: hard work. Click here to watch the full Path to the Pros series on STACK.com. For more information about IMG's pro and collegiate training programs, click here. Photo: Gabriel Saint Malo, IMG Academy

Story
By Jim Brockman, Herald-Tribune Correspondent Miomir Kecmanovic's learning curve appears to be accelerating at the speed of light. It was just four months ago that the powerful 17-year-old became the first tennis player since 2011 to win both prestigious junior titles at the Eddie Herr and Orange Bowl tournaments in the same year. After snaring his second straight Orange Bowl crown in Miami last December, Kecmanovic announced he was going to focus on the pro tennis circuit. Following his performance in the first round of singles play Tuesday at the $100,000 Sarasota Open, you might wonder why he waited until...

Story
Sebastian Korda, son of former World No. 2 Petr Korda, is embarking on his ATP Challenger Tour journey in Sarasota. By ATPWorldTour.com Sebastian Korda's wild card into the 2017 Elizabeth Moore Sarasota Open is a combination of family, firsts and reminiscing. The 16 year old is the son of Petr Korda, who climbed to No. 2 in the Emirates ATP Rankings in 1998 and accumulated 10 ATP World Tour titles during his career. Sebastian, who trains down the road at the IMG Academy in Bradenton, Florida, is making his ATP Challenger Tour debut this week and remarkably took his first...

Story
By Symetra Tour Communications Kanyanat Saithip (Nakhon Ratchasima, Thailand) made par on the second playoff hole to win the Sara Bay Classic Qualifier on Monday to earn a spot in the Symetra Tour tournament this weekend. The 17-year-old from the IMG Academy will play in her first professional golf tournament. Saithip posted a 3-over, 75 to get into a playoff with Jaravee Boonchant. "I am really excited and can't wait to play," said Saithip, who intends to play college golf but is undecided. "I will just try to stay consistent, try my best and never give up." Saithip has been...

Story
STACK caught up with former Florida State receiver Travis Rudolph at IMG Academy in Bradenton, Florida—where he trained for the NFL Combine and his Pro Day—to find out more about his path to the pros. You're here at IMG Academy preparing for the NFL Combine and your Pro Day. What's the biggest thing you've learned so far? How to give better interviews is the main thing. But really, everything. From football to how to be a great person off the field, it's all about little details. Being on time. Little stuff like that can take you a long way. I've...
Contact Us & Learn More