Latest News at IMG Academy
Story
Giulia Lombardo, Kokoro Ouchi and Ottavia Lombardo (from left to right) pose with their trophies at the HJGT 54 Hole Challenge at Innisbrook IMG Academy golf competed at several tournaments over the weekend, and took home a total of 11 first through third place trophies. At the AJGA ANNIKA Invitational in Reunion, Fla. on Friday, junior Ya Chun Chang of Taiwan, carded three birdies on the back nine to finish solo third with 5-under-par 211. Rino Sasaki, a senior from Japan, shot a 1-under-par 215 to tie for eleventh. In Palm Harbor, Fla., IMG senior Tomas Millet of Barcelona, Spain,...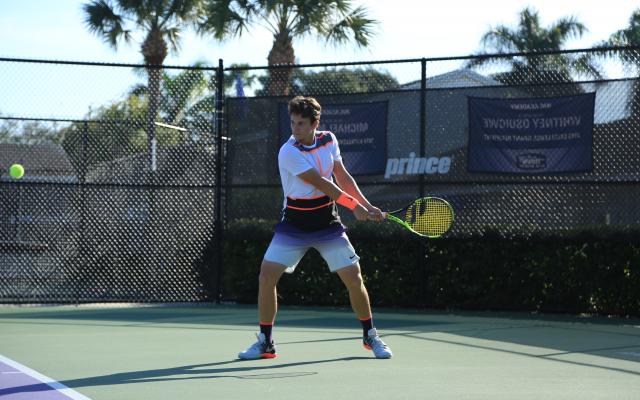 Story
Miomir Kecmanovic, 17, who is known as Misha, at the IMG Academy in Bradenton, Fla., in January. He moved to Florida from Serbia in 2013, and finished his junior career ranked No. 1. (Eve Edelheit / The New York Times) By David Waldstein, The New York Times Miomir Kecmanovic first came to the United States from Serbia with his aunt in late August 2013. Misha, as he is known, was only 13, and everything, it seemed, was different. The Florida air was thick, hot and hard to breathe. The language and food were unusual, and they did not have a...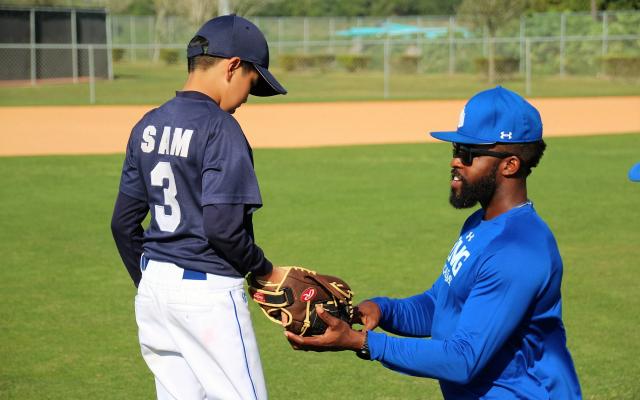 Story
Coach Shelby works on throwing fundamentals with the Bonkid baseball players. (Morgan Liber/IMG Academy) For the past two weeks, six athletes from the Bonkid Baseball Club, the largest youth baseball league in China, have been enjoying their camp experience at IMG Academy. The campers traveled from Beijing to Bradenton so that they could train with IMG Academy's baseball staff in the sunny and warm weather, something that China does not have much of this time of year. Sophia Zhang, Co-Founder of the Bonkid Baseball Club, accompanied the group of campers on their trip. She said, "The baseball coaches here have...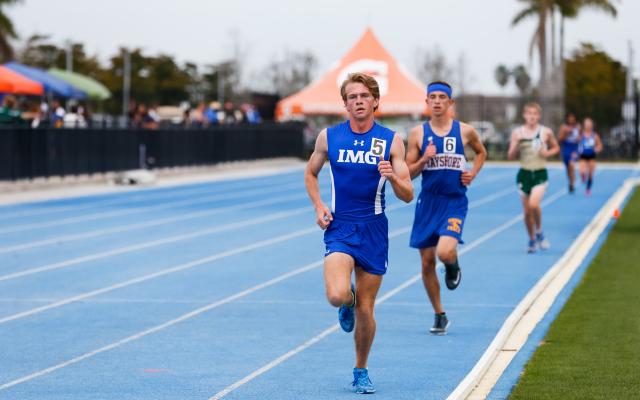 Story
IMG Track & Field sprinters after the 200m race. (
[email protected]
_field) The IMG Academy track & field program finished the regular indoor season this past Sunday, February 12 th at the TFCUSA Indoor National Championship in Birmingham, Alabama. Yet again, huge strides were made with individual and team progress. Veteran leadership led to a very impressive 1 st place finish in both the girl's and boy's 17-18 year-old division of competition. The IMG Academy girls' team brought a lot of depth to the team aspect of the meet. Sara Absten continued the IMG academy record breaking streak with a personal best...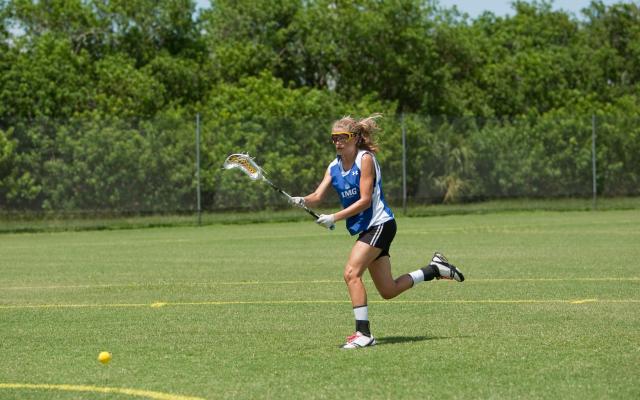 Story
Today IMG Academy announced it will add a girls lacrosse program in 2017- 2018. Applications are now being accepted for the fall of 2017. In addition to the boarding and day school program, the Academy will also offer a 14-week camp schedule for girls. The fall season will include participation in non-scholastic tournaments and college recruiting showcases. The varsity team will compete in the Florida High School Athletic Association (FHSAA) in the spring and will feature a schedule with both in-and out-of-state competition. "With our growing role in the lacrosse community and early success of our boys program, we've received...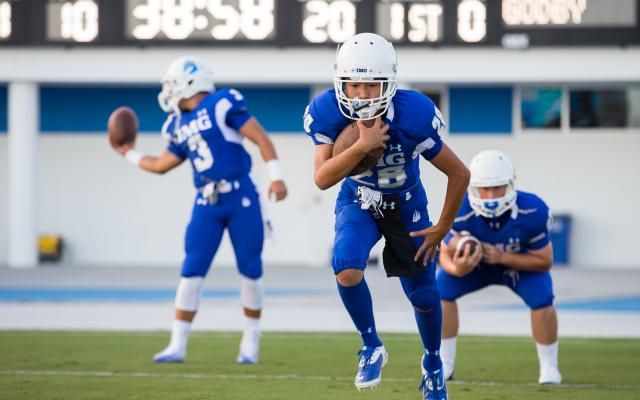 Story
Juntoku Koda, originally from Tokyo, Japan, arrived at IMG Academy speaking little to no English. Now, a junior running back for the Ascenders, Koda speaks English fluently in conversations with his teachers, coaches, teammates and friends. Watch the video above to learn more about Koda's experience at IMG Academy. To learn more about IMG Academy's football + education camps, click here.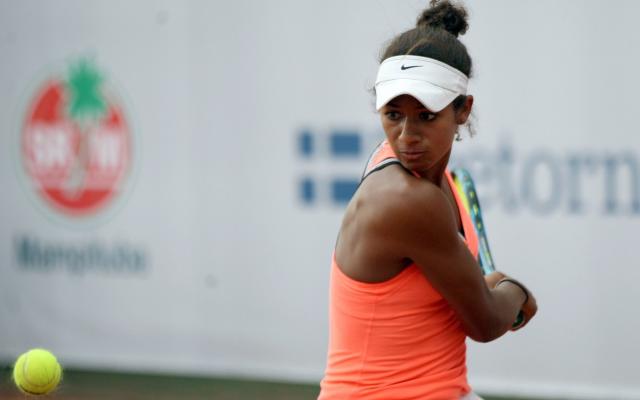 Story
IMG Academy's Whitney Osuigwe took home her second consecutive grade 1 title on Saturday at the 47 th Banana Bowl in Brazil. The 14-year-old upset the No. 10-ranked Emily Appleton 7-5, 6-4. Osuigwe said, "I lost a little focus when I was losing by 3-2 and she managed to win two games to open 5-2. But then I started focusing a lot on myself and what I had to do, and I won the match." This is Osuigwe's second huge victory in the past two weeks. Last week, she beat Draginja Vukovic 6-3, 6-2 to win the grade 1 Asuncion...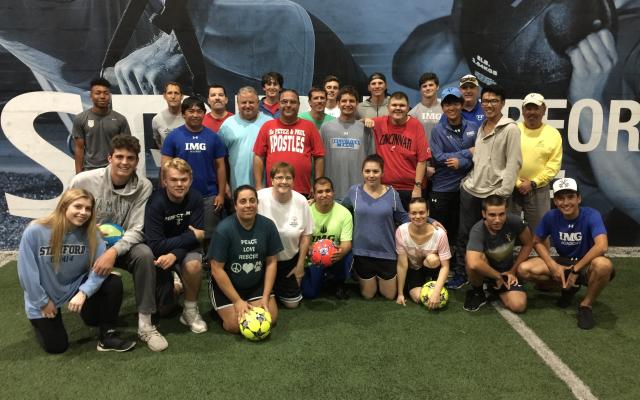 Story
When they're not in the classroom, or out practicing their sport, you can often find IMG Academy student-athletes giving back to their community. Most recently, IMG Academy partnered with Special Olympics Florida – Manatee County to provide sports training to children and adults 8 years of age and older with intellectual and developmental disabilities. The Ascenders have been volunteering their time with the Special Olympics since 2012, and will have helped with over 30 practices just this year by May 2017. More than 30 Special Olympics athletes are participating this year in the activities, which include tennis, soccer, flag football,...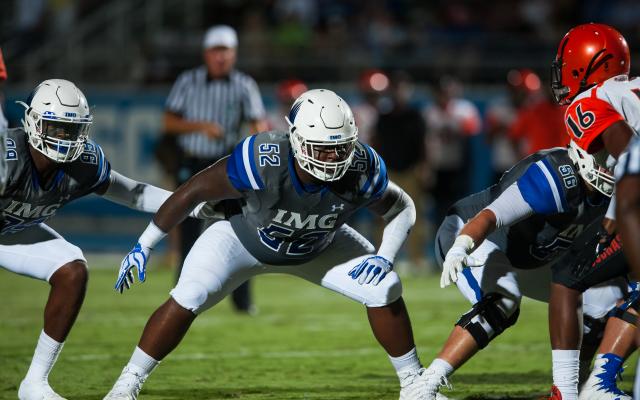 Story
Casey Brooke Lawson / IMG Academy By Josh Newkirk, Scout.com Cesar Ruiz isn't your typical freshman. No, Ruiz is already seasoned in the rigors of campus life. How so? Well, before Ruiz enrolled at Michigan this January, he spent his previous two years staring at Bradenton's (Fla.) IMG Academy, which recruits nationally, selecting all-stars like Ruiz to come play at its campus just south of Tampa in a "college" like environment. "When I first got here it felt like I was IMG at some other campus," Ruiz said, who grew up in Camden (N.J.) "And I felt like I had...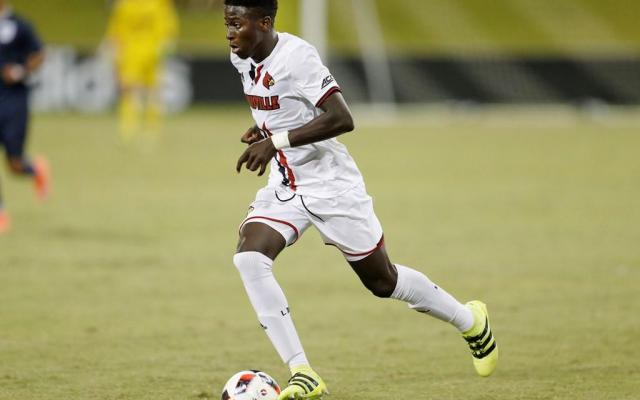 Story
Photo: University of Louisville Sports Information Freshman midfielder for the University of Louisville's men's soccer team and IMG Academy alum, Cherif Dieye, was named to the 2016 All-ACC Academic Men's Soccer Team, as announced by Commissioner John Swofford on Tuesday. Dieye closed out his first collegiate soccer season ranked second for the Cardinals with five goals, one of which got Louisville the win over Ohio State on October 18. He appeared in all 22 games in the 2016 season. To be named to the All-ACC Academic Men's Soccer team, a player must finish the semester with at least a 3.0...
Contact Us & Learn More